SKIN TOP- Goldeneye Coloressence
Regular price

Sale price

$49.99
Hurry, only 7 items left in stock!
Share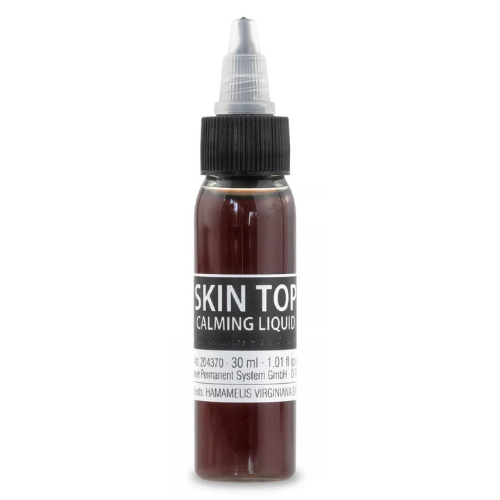 Product Details
Skin Top: Mixed with Skin Top, the Coloressense concentrate produces an oily pigment – suitable for all pigmentations with fast hand speed movement (Powdery) or glossy pigmentation (Stardust Lips). Use this when shading.
Due to the high percentage of witch hazel extract, Skin Top has a hemostatic and lymphatic calming effect and thus facilitates the treatment process.
Mixing ratio for use as pigmentation color: 10 drops of color to 2-4 drops of Skin Top.
Mixing ratio for use as a color mask: 1-2 drops of Skin Top depending on the amount of color.
Ingredients: Witch Hazel Virginiana Extract

Features:
Content: 30 ml
Anti-irritant
Hemostatic
Lymphatic soothing
Water soluble
Vegan
Animal-free
Sterile
Without preservatives
Tested for heavy metals
REACH tested
Made in Germany
These products are non-returnable and non-refundable. 
Allow additional time for shipping. 

Shipping options are available at checkout.