PUSH- Advanced Pigmentation Gel (Goldeneye Coloressense)
Regular price

Sale price

$42.00
Share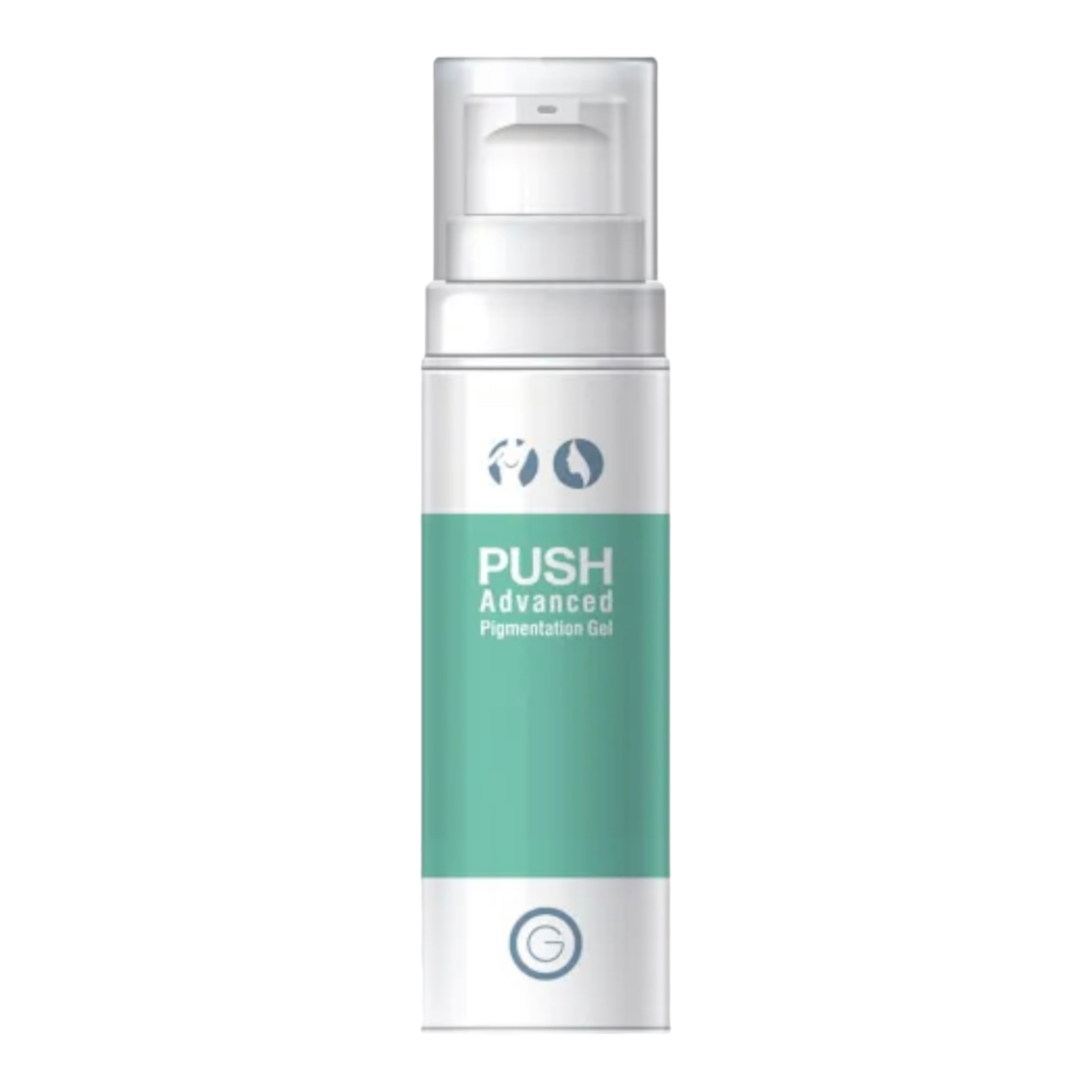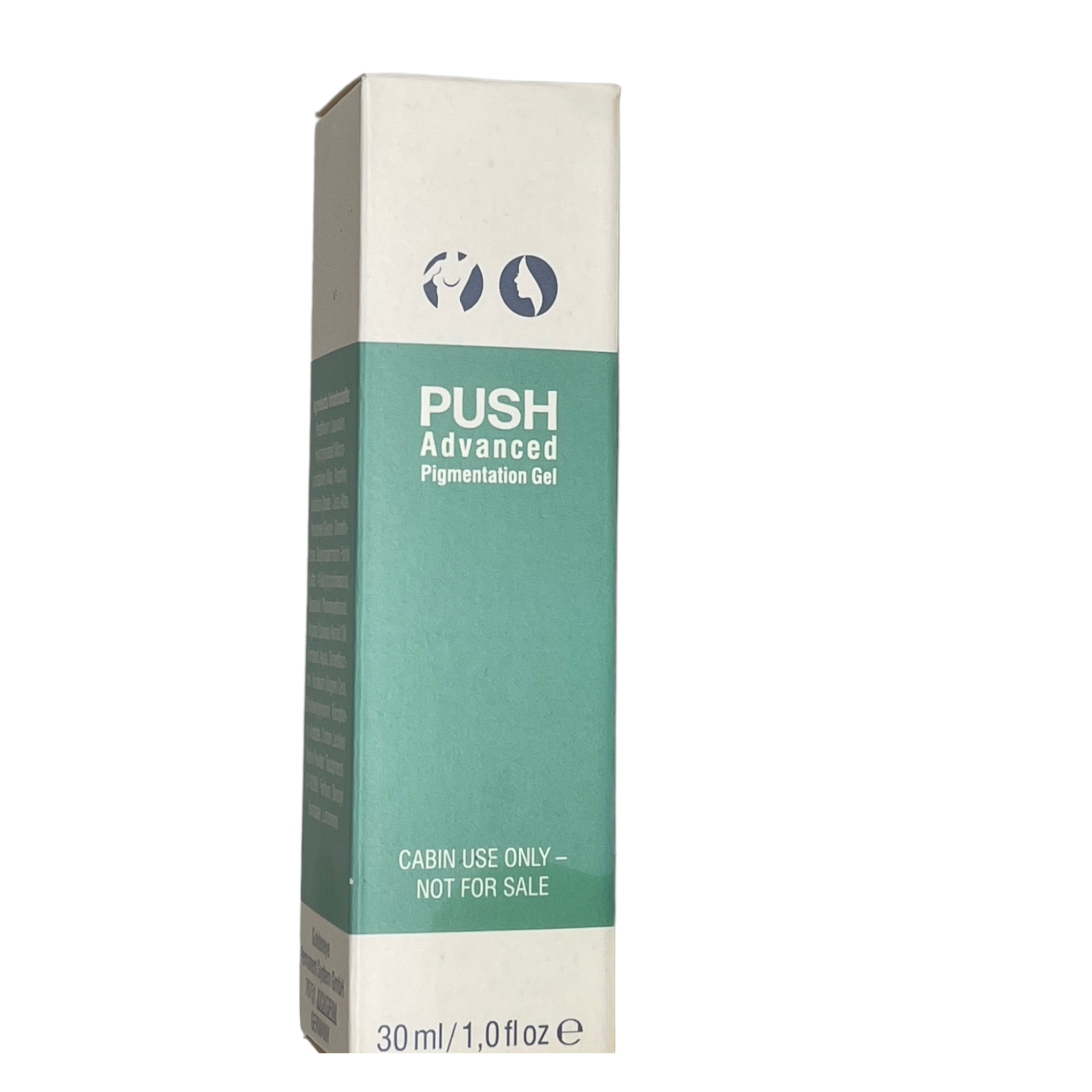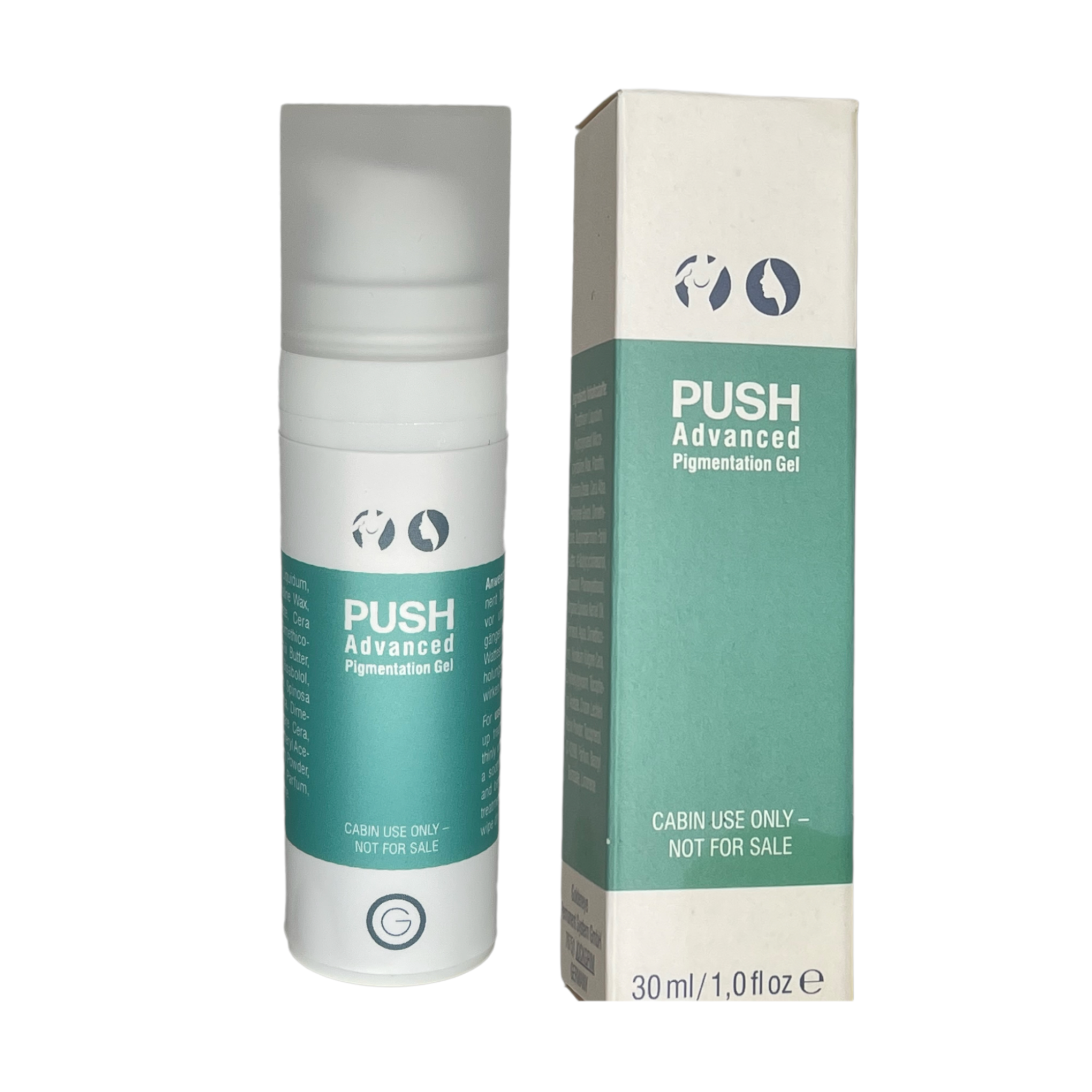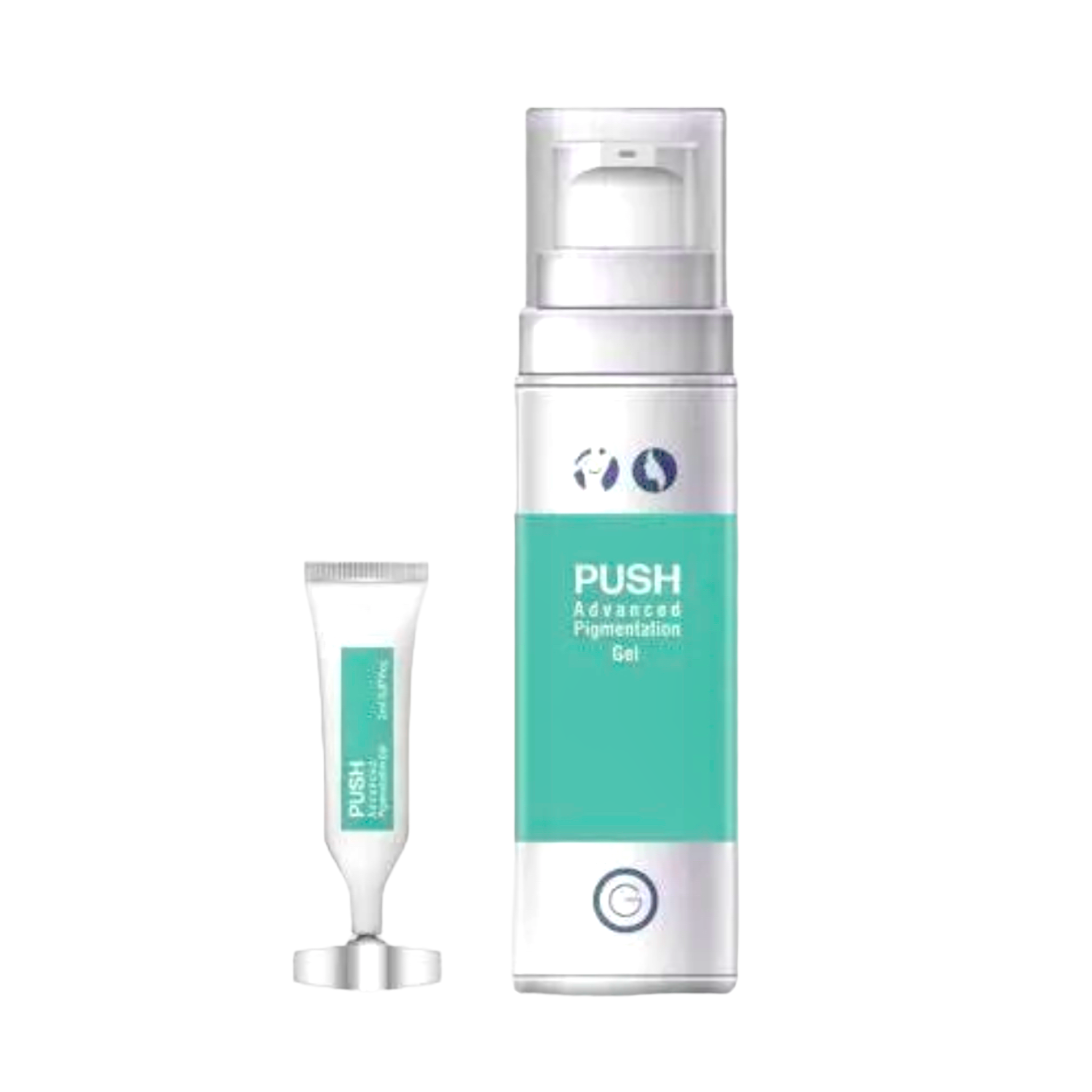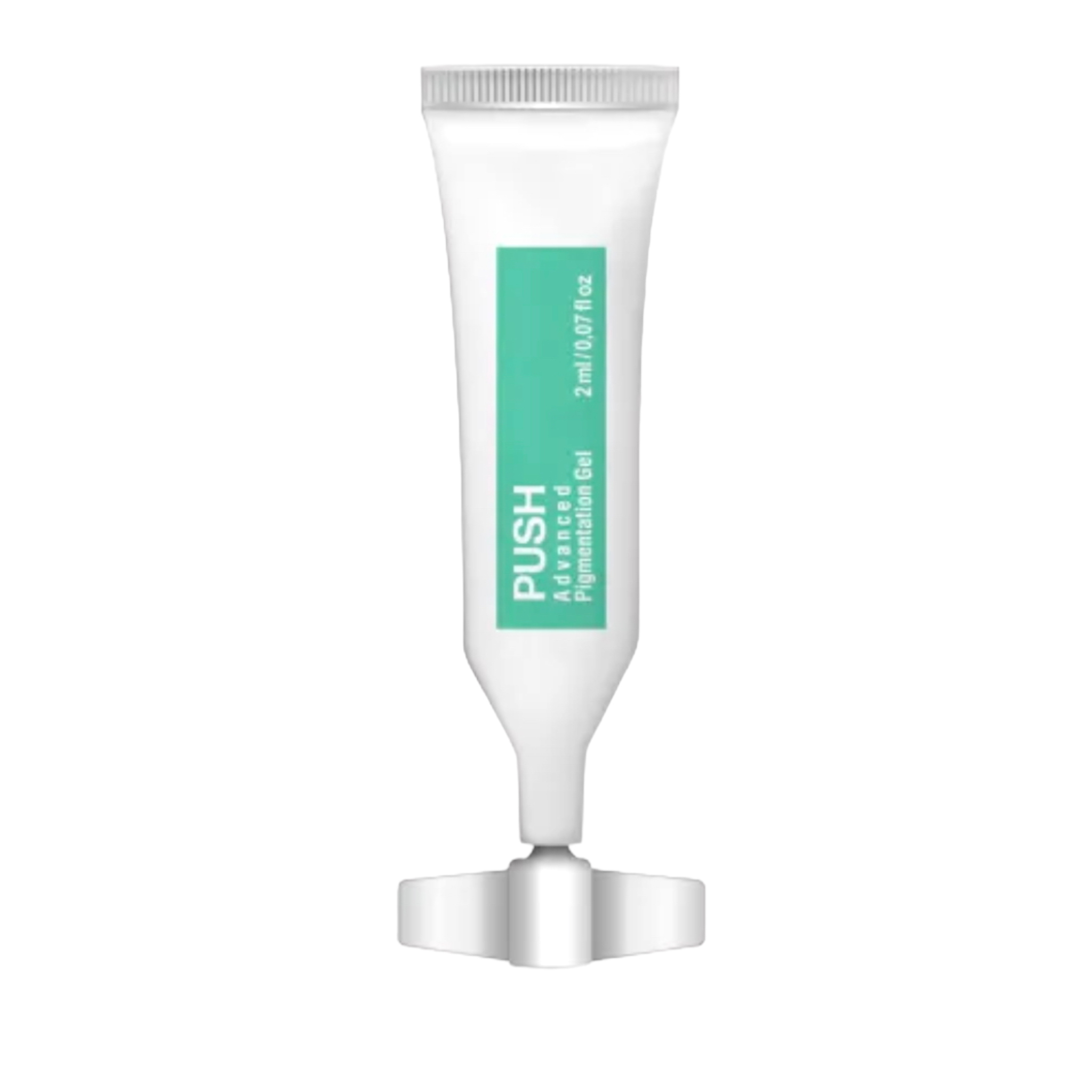 Product Details
Oily serum lubricant, highly enriched with specific assets for the treatment of sensitive skin.
Helps to soften dry skin during the treatment. Paraben free.
The special active components of PUSH (spent grain wax, butyrospermum parkii, argania spinosa kernel oil) help to achieve ideal skin's homeostasis, has a smoothing effect and histamine blocking properties as well as emmolient and softening properties.
Helps to improve future healing process. Diminish sensivity to itch and pain, preparing the skin against possible external influences.
Usage: apply thin layer with cotton tip to the treated area before using needle. Can also be used for better cleaning during the treatment (cleans organic colours easily).
Additionally can be used for colour test: mix PUSH with pigment for lips pre-drawing design and for showing client aproximate colour result.
Debbie Clifford – United Kingdom Trainer
"PUSH is an absolute must have for any technician and great in combination with WASH and SOS! It sooths, calms and prepares the skin for implantation. The skin will suffer very little trauma after PUSH has been applied.
I apply PUSH after every pass and the composition of this product really helps the pigment to penetrate the skin with ease. Another great feature of PUSH is that it prolongs the effect of any soothing creams used to numb the area. It really helps me speed up my treatment time as well and leaves the skin free of inflammation afterwards.
It is great for thorough cleaning, specially the organic colours which are normally very hard to clean it does this with ease so you can work cleanly and safely throughout the treatment."
Take a look at the ingredients and the science behind why PUSH works so well:
PUSH has SYMSITIVE 1609 (3,00 %) which is an expensive ingredient which regulates the activity of neuro-receptor TRPV1, quickly returning the flow of calcium ions to normal. This creates diminished sensitivity of the skin to itch and pain, preparing the skin against possible external aggression directly affecting the nervous system of the touch receptors. It basically helps prolong the effect of your numbing creams

Another ingredient of PUSH is what is also know as Dragons Blood, a hydro-glycolic extract obtained from the latex of the tree Croton lechleri.

This ingredient is a mixture of three actives, like the first one. It contains two ingredients that are in the first mixture, but they are necessary to protect the principal active, the powder from Croton Lechleri.

Butyrospermum Parkii: Shea butter. Emollient and softener. Contains satured and unsatured fatty acids, oleic acid, vitamin E, pro-vitamin A (retinol), allantoin and phytosterols (vegetal sterols, basics in the building of the skin barrier).

Argania Spinosa Kernel Oil: Oil with specific activity on wound healing. Contains antioxidants, essential fatty acids, sterols and polyphenols. All these substances play an important role in the healing process.

Croton Lechleri Resin Powder: Powerful Healing activity. This powder is an extract from the latex of Croton Lechleri. Stimulates the scab formation. Helps wound contraction. Regenerates the skin by promoting collagen formation

And last but not least Farnesol a disinfectant thanks to its bacteriostatic properties. It has proven anti-aging activity because of his antioxidant capacity.

Bisabolol - It has been used for hundreds of years in cosmetics because of its perceived skin healing properties. Bisabolol is known to have anti-irritant, anti-inflammatory and anti-microbial properties. Bisabolol is also demonstrated to enhance the per-cutaneous absorption of certain molecules. It is the principal active contained in the oil and the extracts of Chamomile