Membrane Micro Balm Pillow Packs
Regular price

Sale price

$112.00
Hurry, only 1 item left in stock!
Share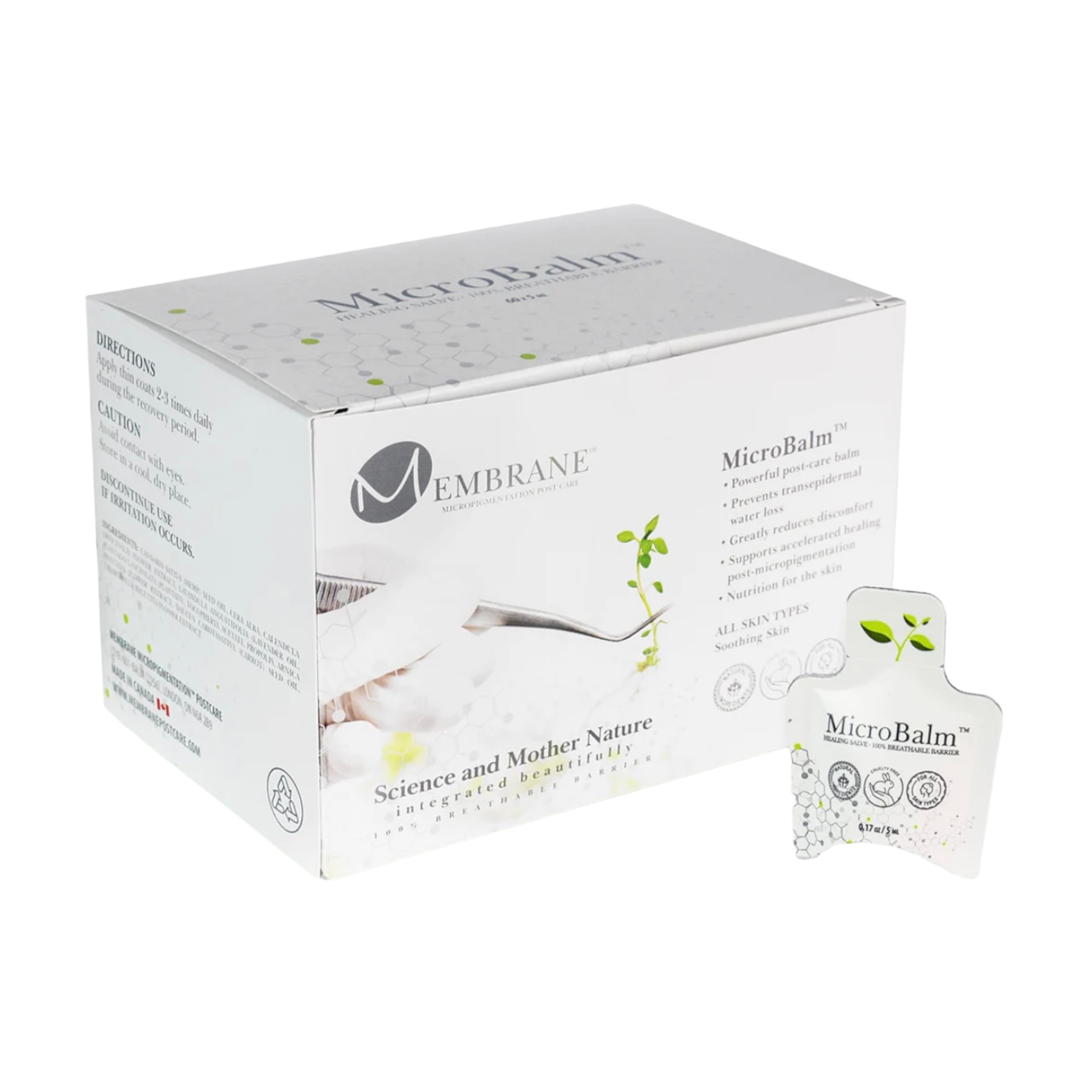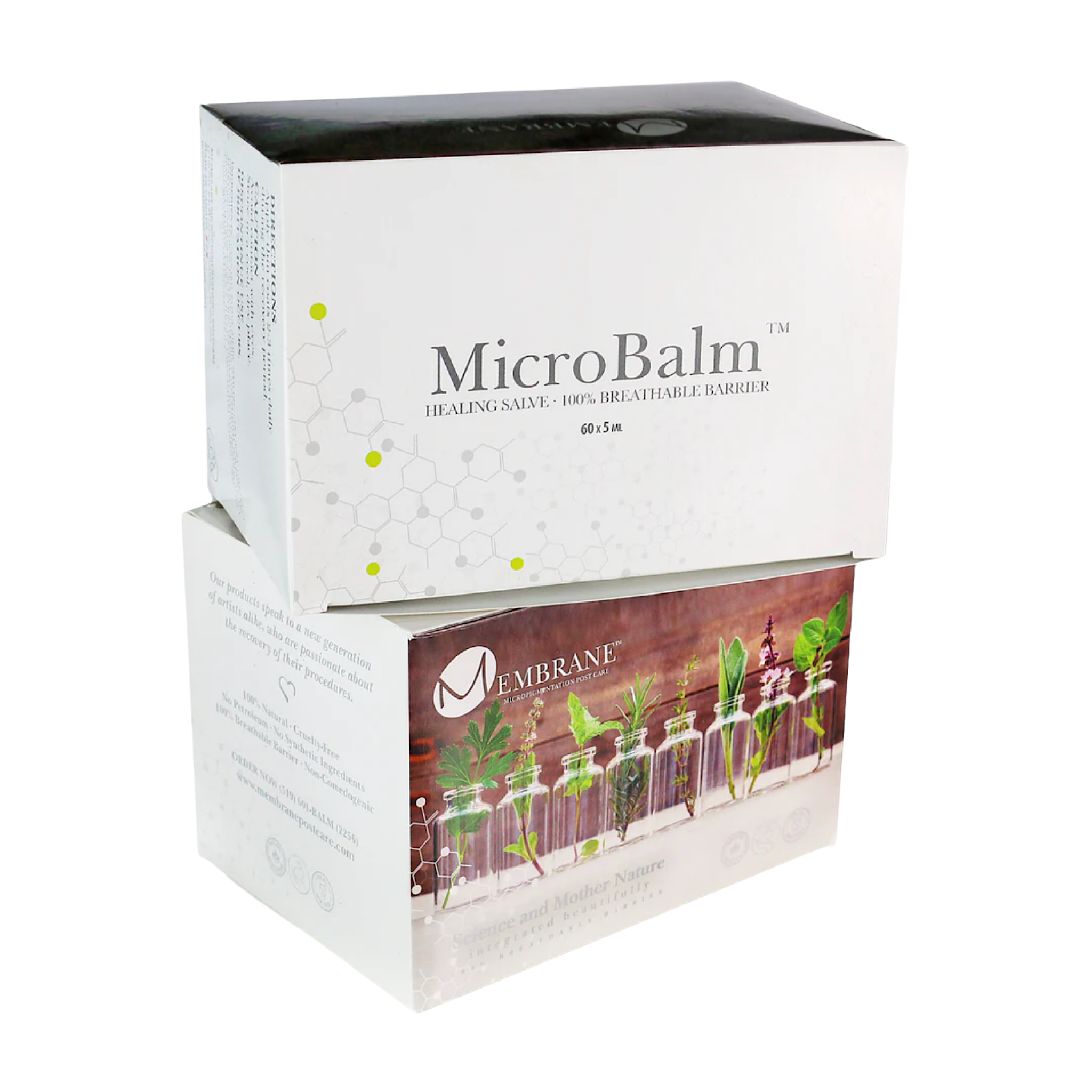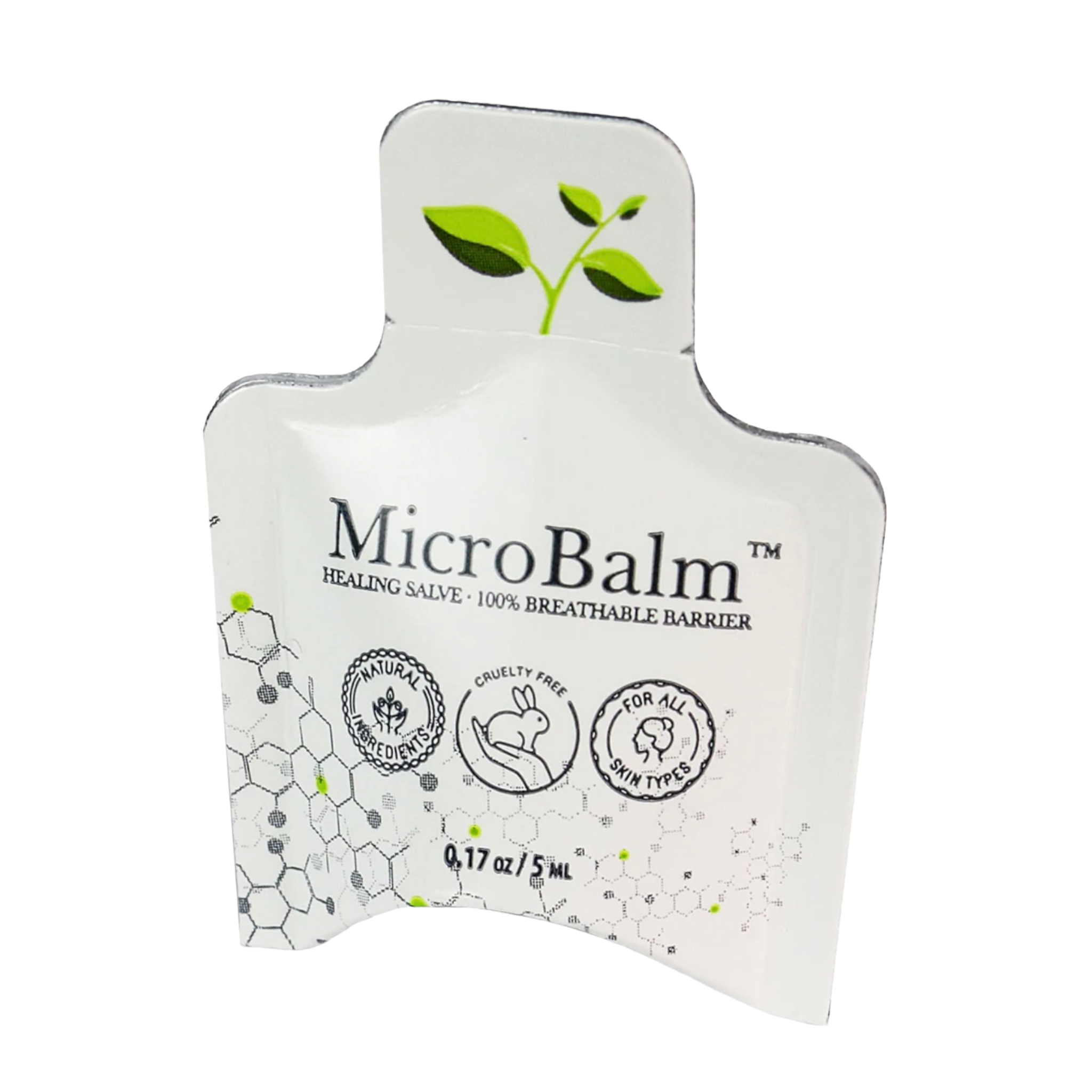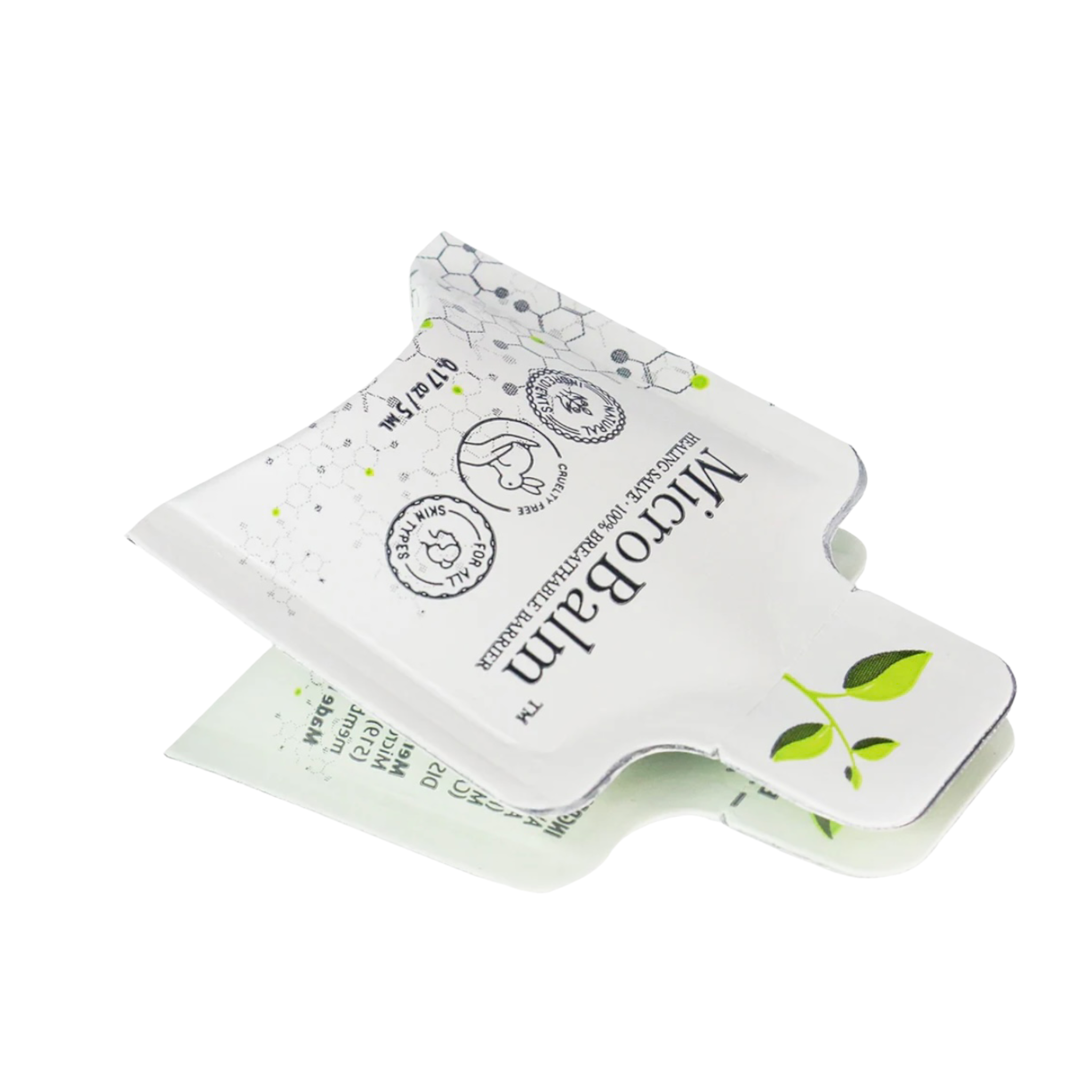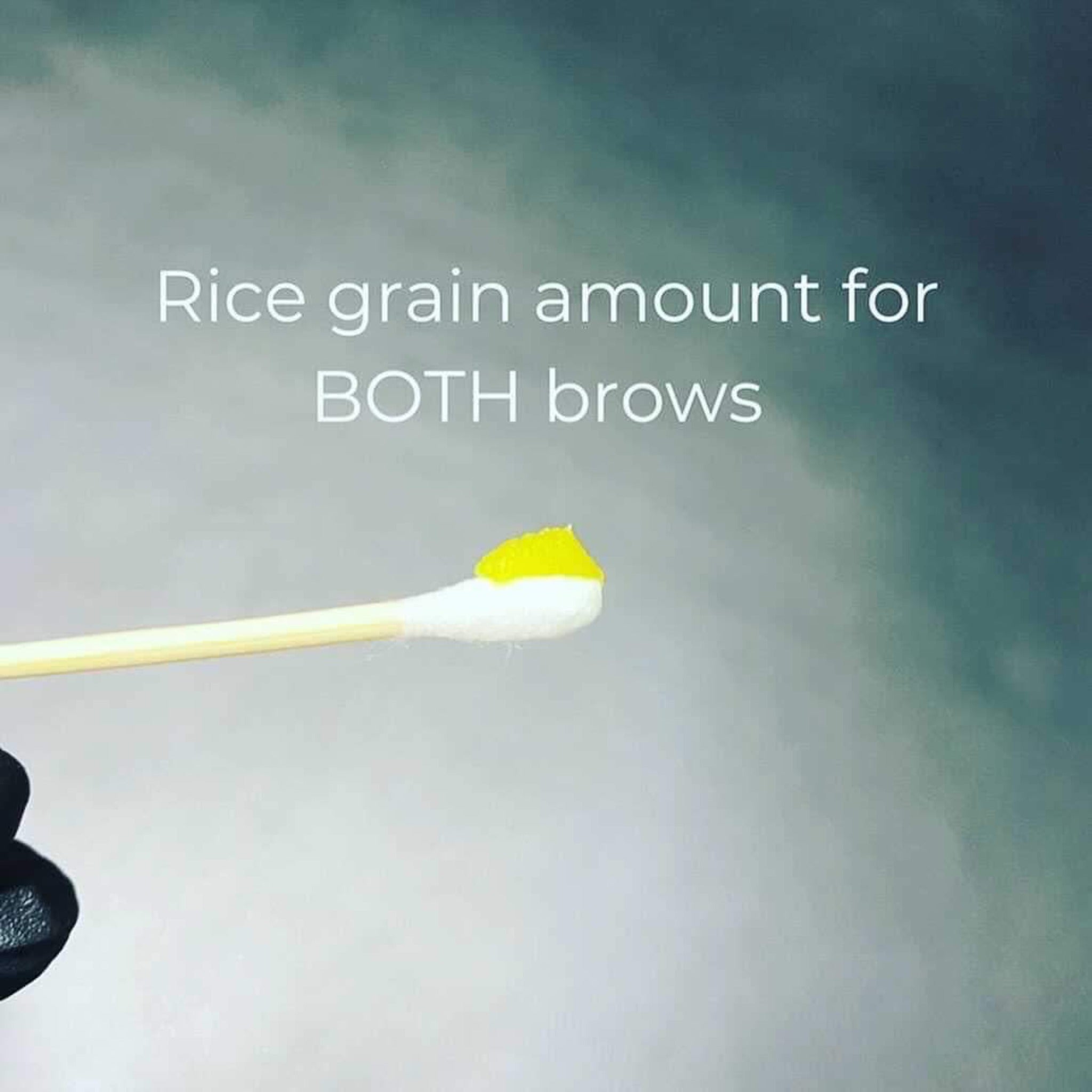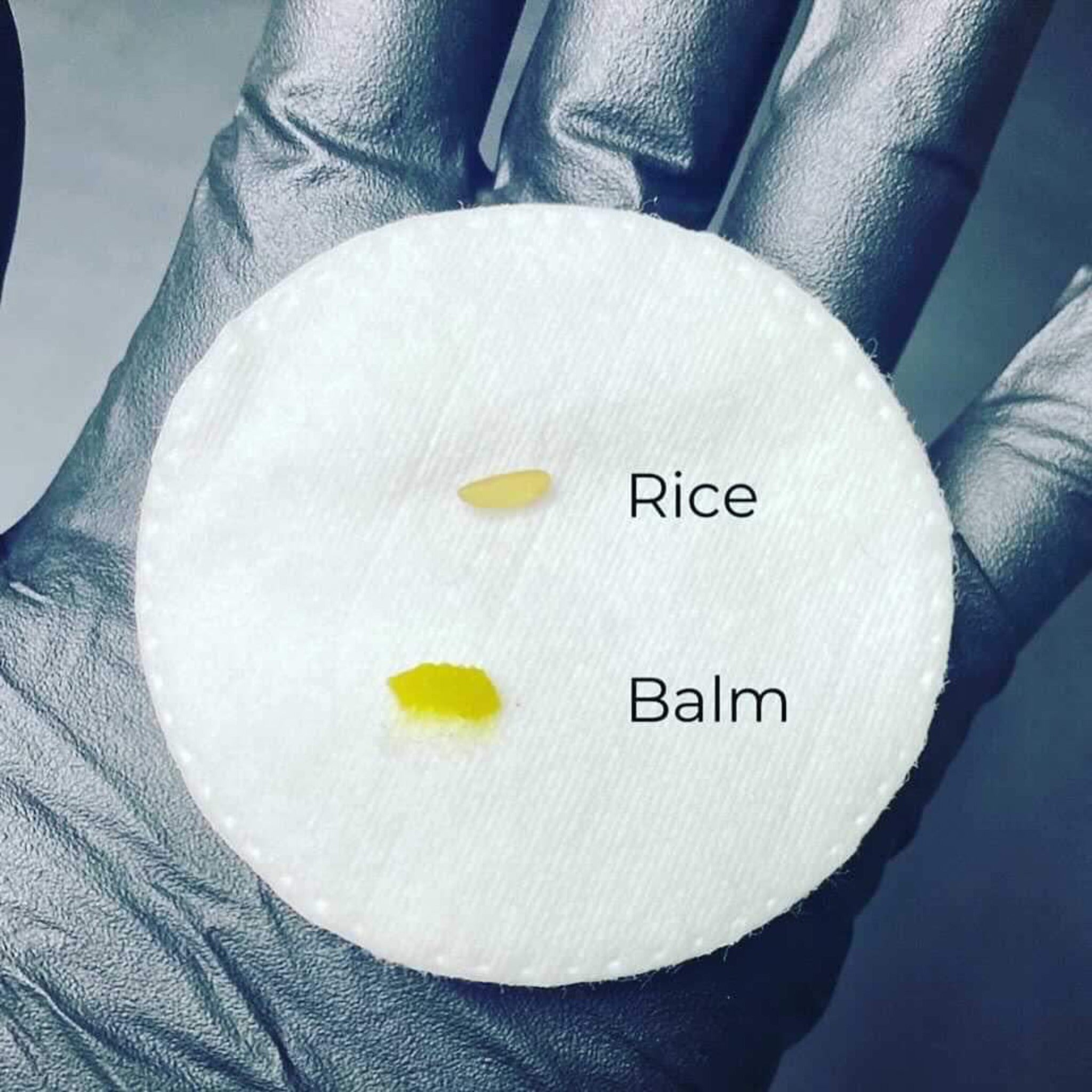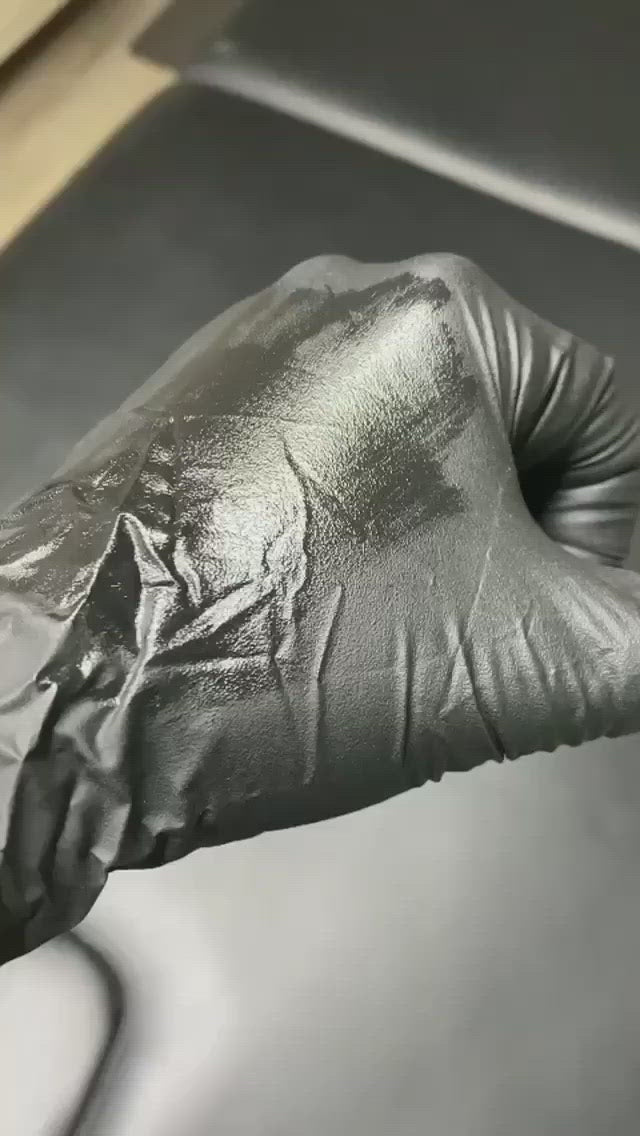 Product Details
Box Contains 60, 5ml pillow packs.
Pack of 10 Contains 10. 5ml pillow packs.
These fully disposable/environmentally sound packaged pillow packs are the perfect take home to offer any client post procedure. Once opened they will pinch closed. 
MICROBALM
Healing Salve

Our Story
Membrane Micropigmentation speaks to a new generation of artists who are equally passionate about their procedures and the best possible recovery for their clients. We are a proud Canada-based company with a focus on innovation, as demonstrated by our all-natural and cruelty-free product line. Each product is uniquely formulated to address various needs related to all stages of body art, including: medical tattoos, scalp micropigmentation, and permanent makeup.

Why choose Membrane?
-cruelty-free formulas, using all-natural ingredients, designed to be a 100% breathable barrier for all skin types
-supports skin and supplies it with essential nutrients, such as high amino acids, vitamin A & C, and chlorophyll.
-specifically targets every area of the body with custom formulas to reduce inflammation, prevent irritation, soothe itching, reduce pain, heal skin sores, and alleviate bruising.
-specially tailored wound care promotes faster healing with ingredients such as arnica, calendula, propolis, lavender, chamomile, carrot, and cannabis oil

Recommend Use - All Stages of Micropigmentation
PRE Procedure:
-can be applied to dry skin before SMP or body tattoos, to soften it and to create a supple and moisture-rich environment that allows pigment/inks to deposit faster.
Immediate POST Procedure:
-after micropigmentation, apply within the 'golden period' of wound healing, the 5-6 hours immediately following the procedure
-continue applying 2-3 times daily
Extended POST Procedure:
-can continue to be applied for 7-15 days after a micropigmentation procedure
-can also be applied to tattooed skin for ongoing maintenance; keeping your skin happy and healthy can aid in prevention of tattoo discolouration.

INSTRUCTIONS
1. Wipe area with MicroTonic or otherwise cleanse, as instructed by the artist.
2. Gently apply small amounts of MicroBalm to PMU with a cotton swab, or with clean hands to larger areas. DO NOT RUB AGGRESSIVELY.
3. Repeat 2-3 times daily, or as needed, in order to keep skin hydrated and protected with a breathable barrier.
4. Apply MicroBalm if and when skin becomes itchy, dry, sore, or irritated. MicroBalm may also be used on any other skin irregularities to promote healing.
All orders will be processed and shipped within 3-4 business days. 
Allow additional time for shipping. 
Shipping options are available at checkout.