PMU PIGMENTS- Goldeneye Coloressense
Regular price

Sale price

$35.00
Hurry, only 4 items left in stock!
Share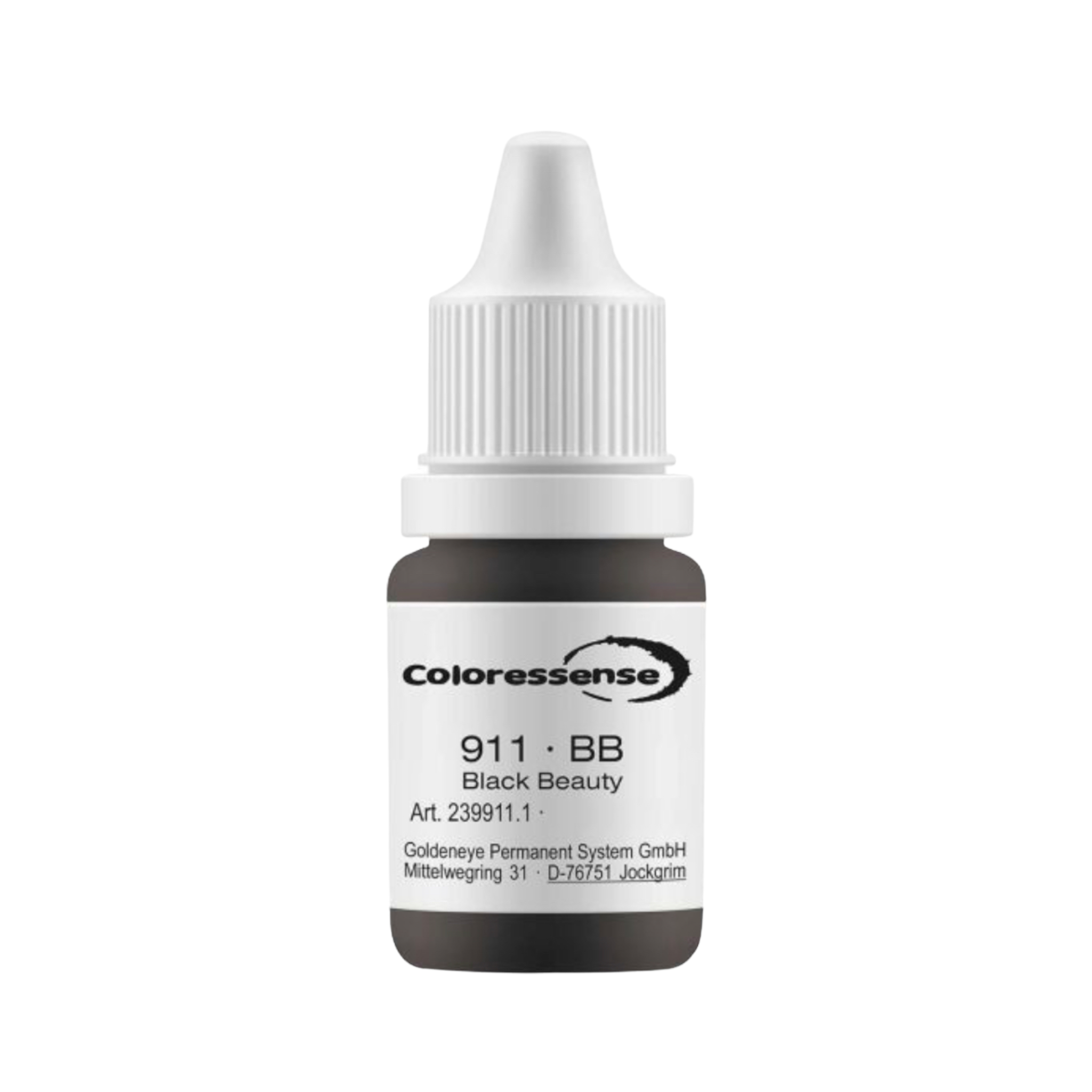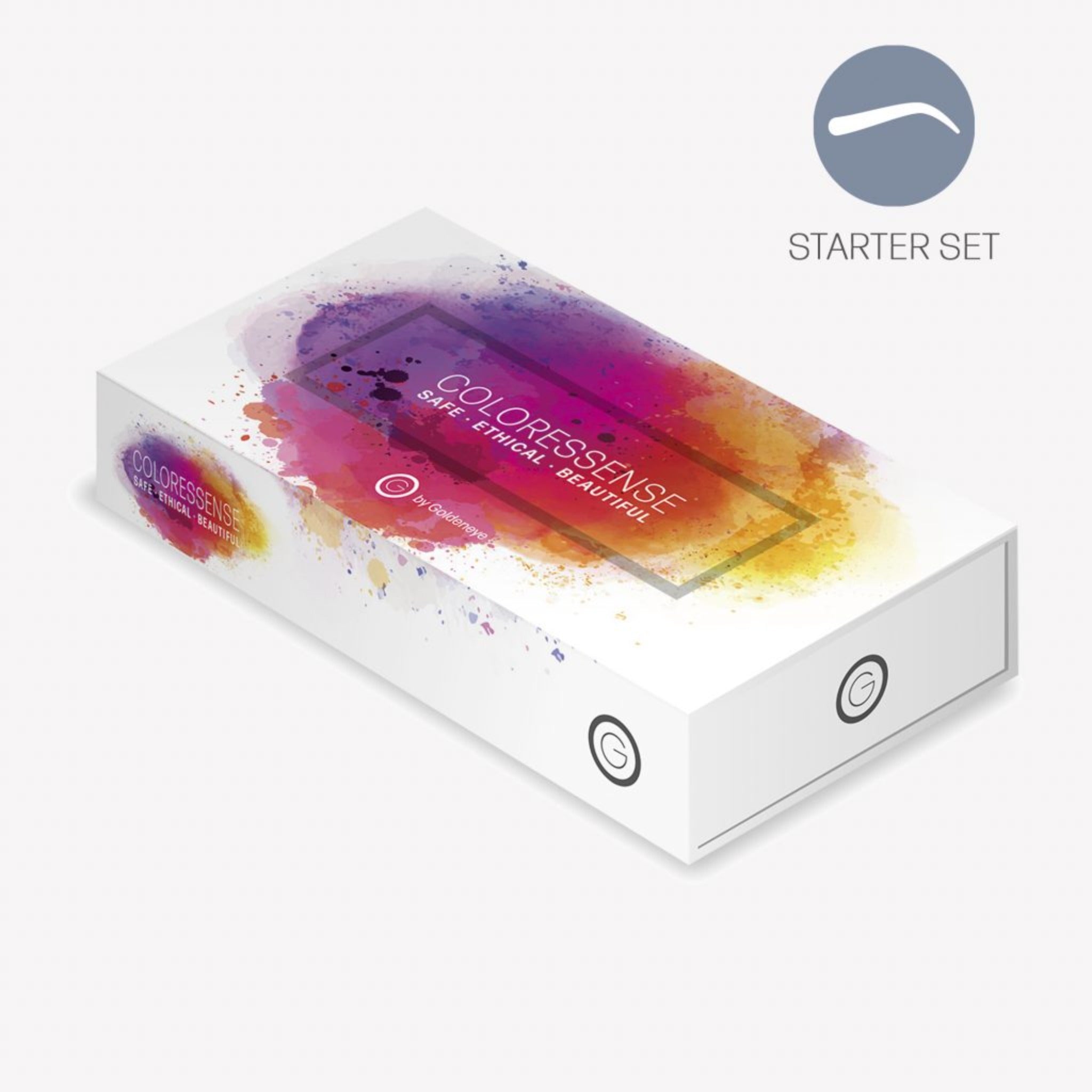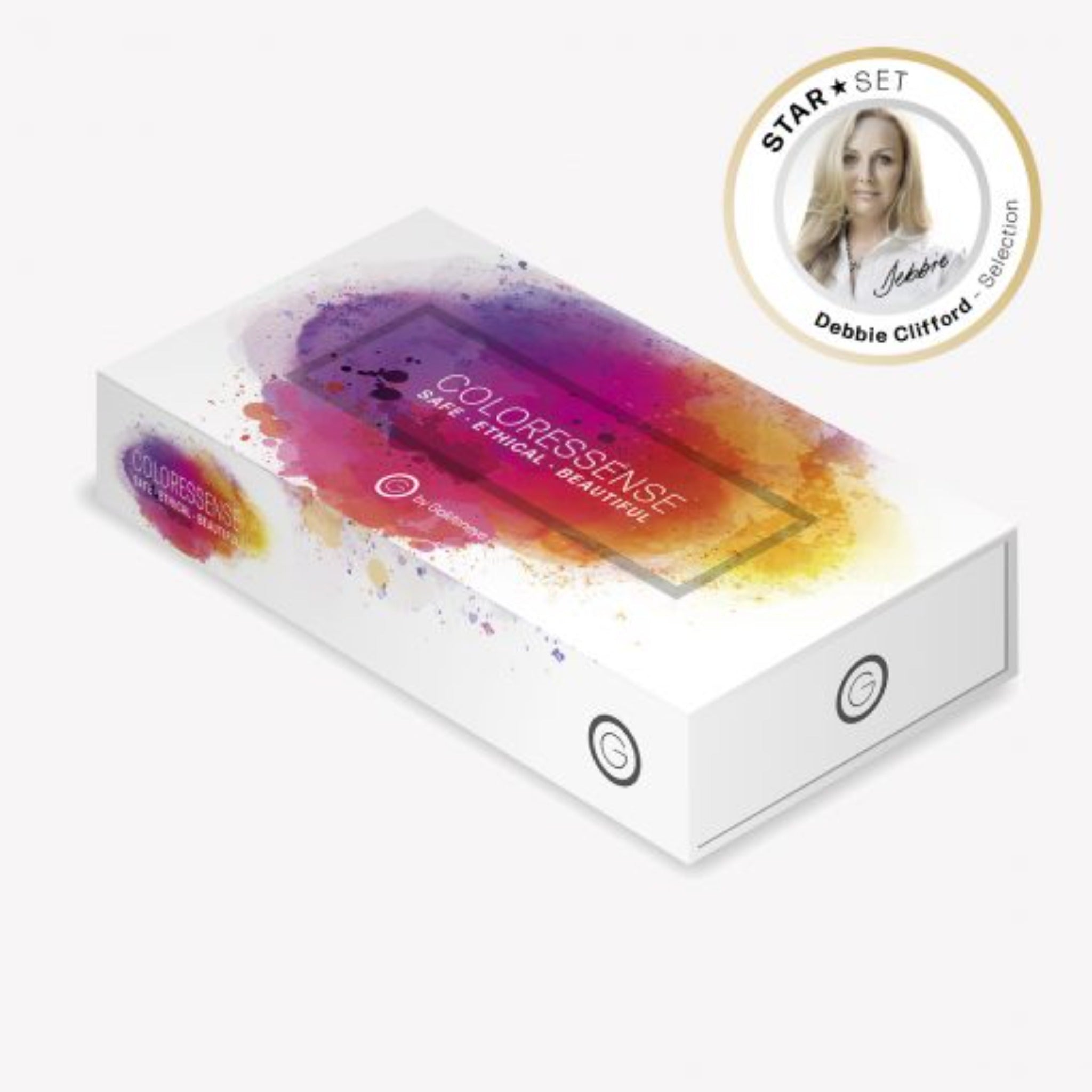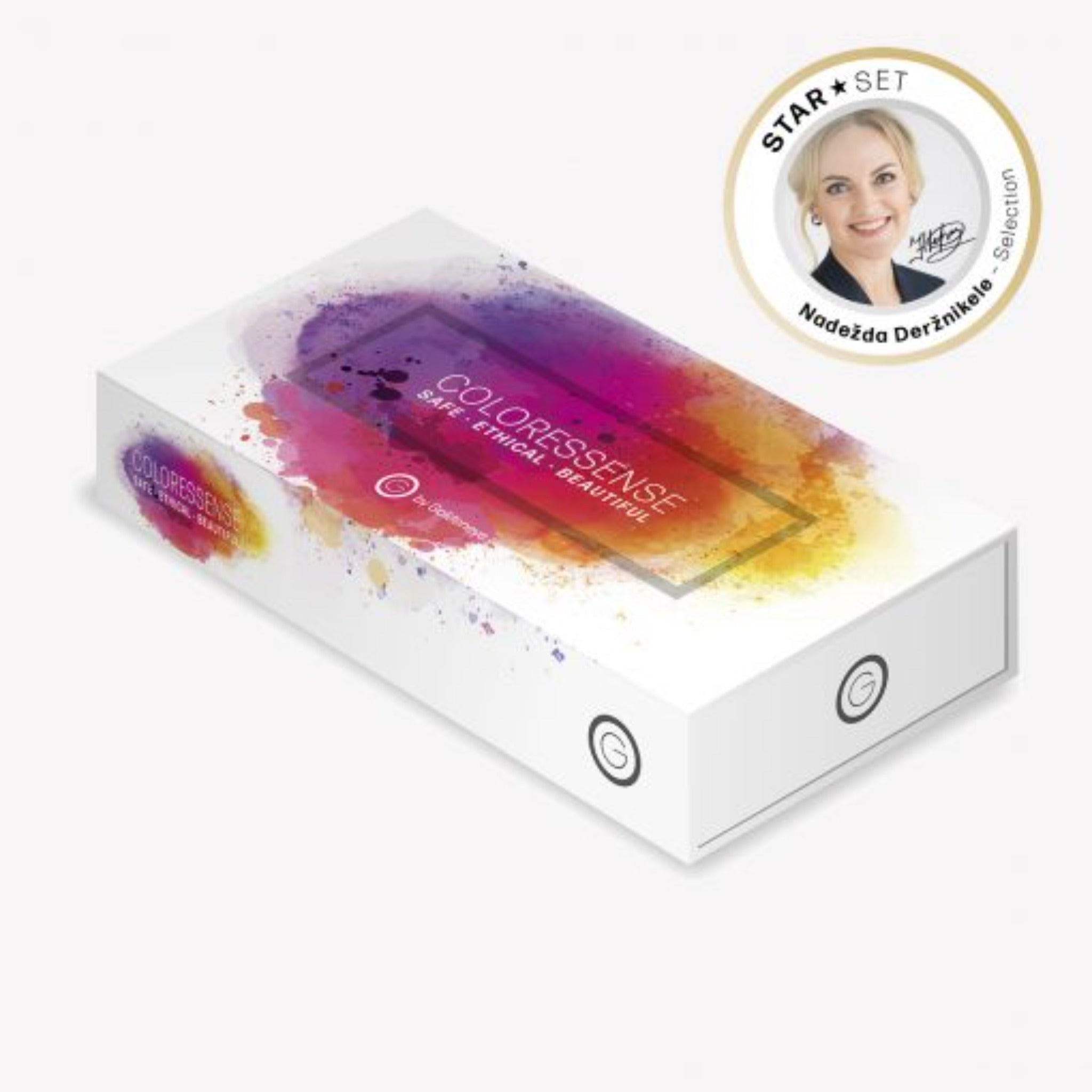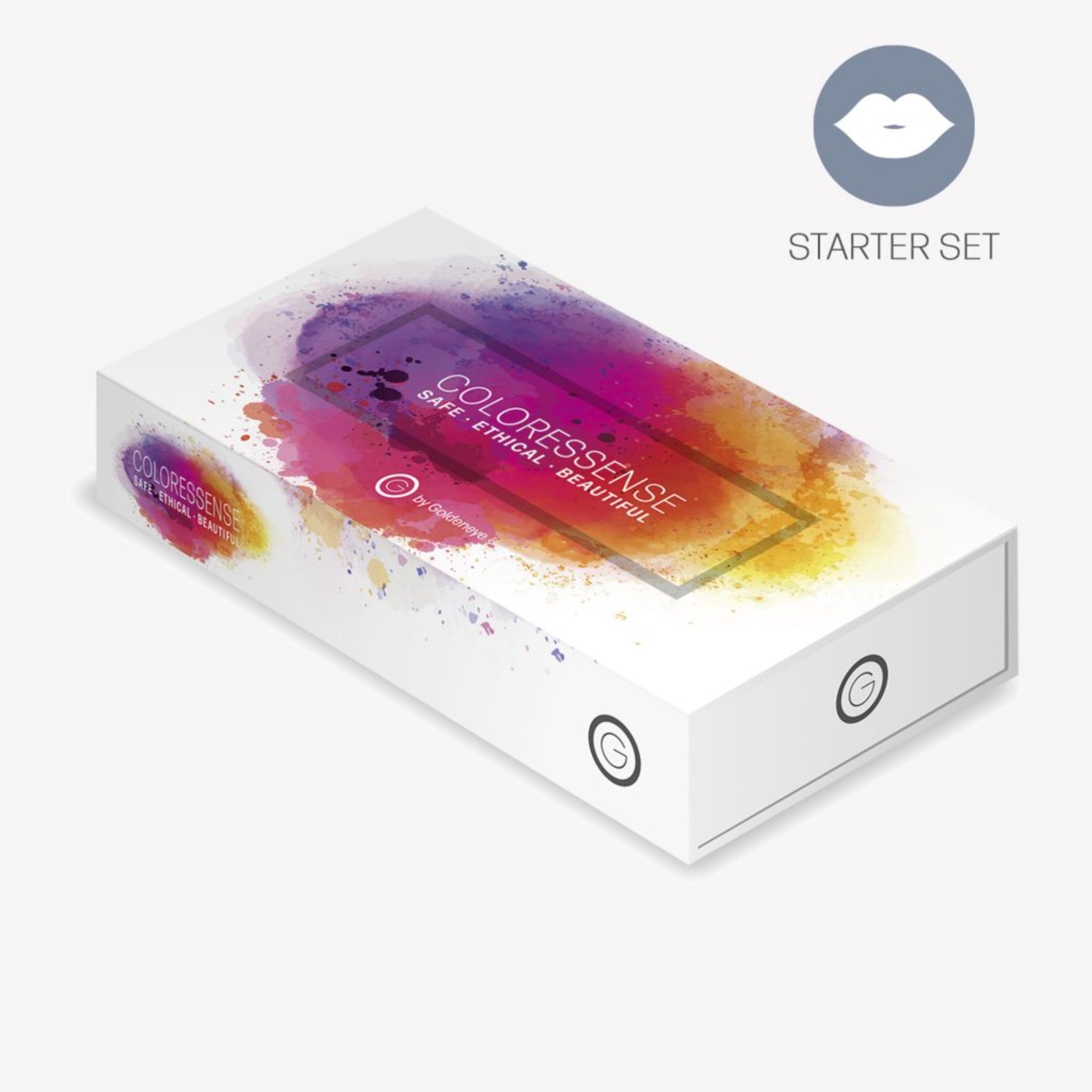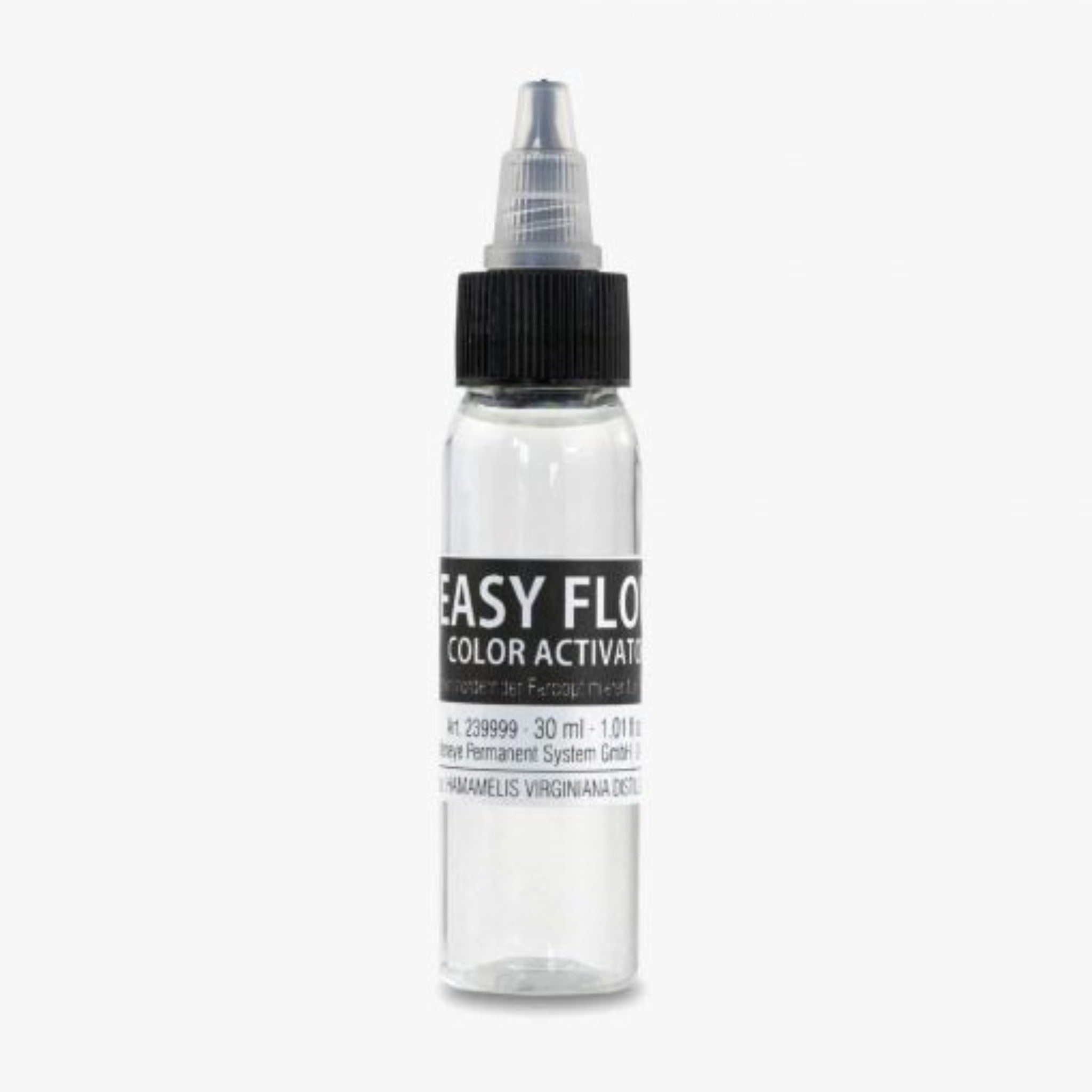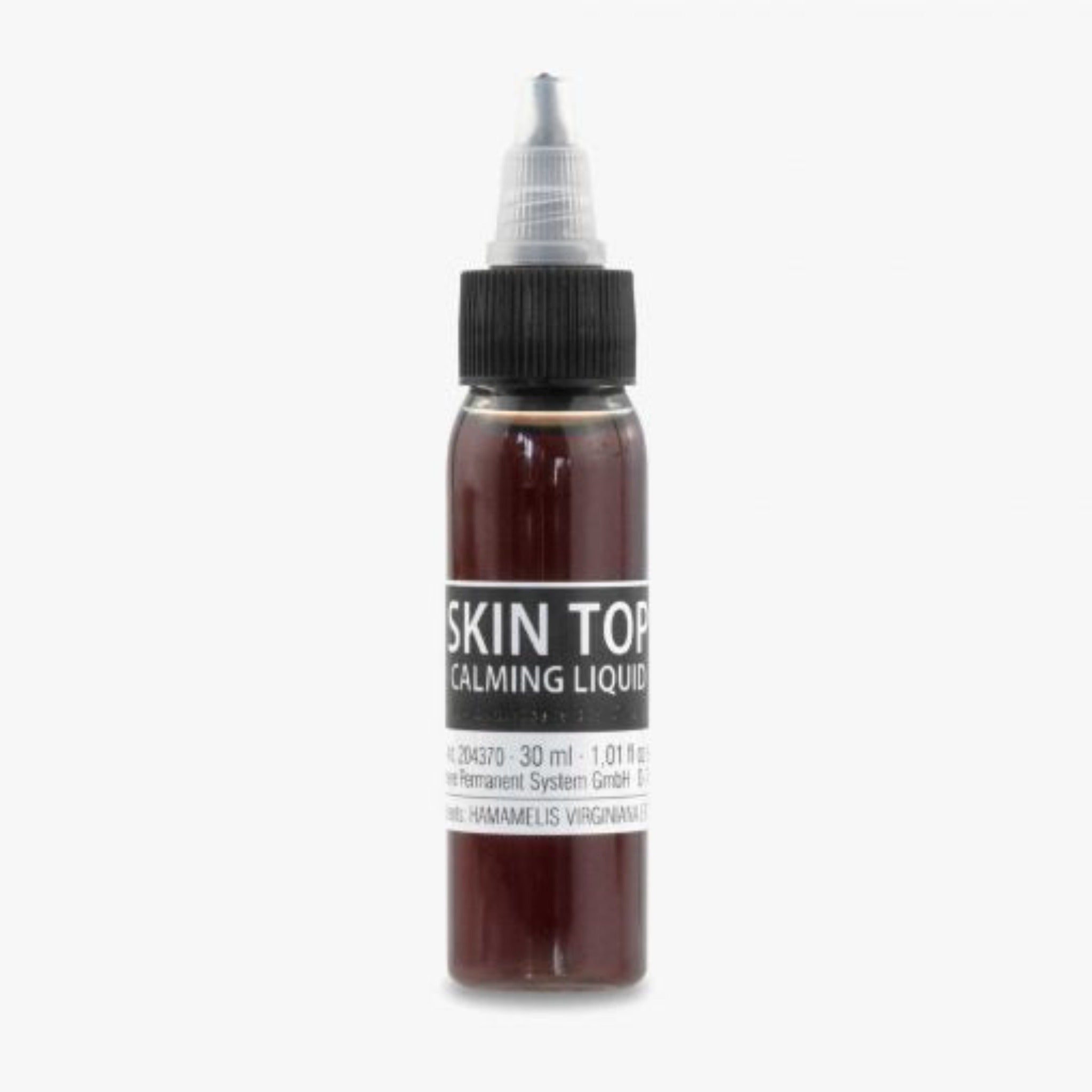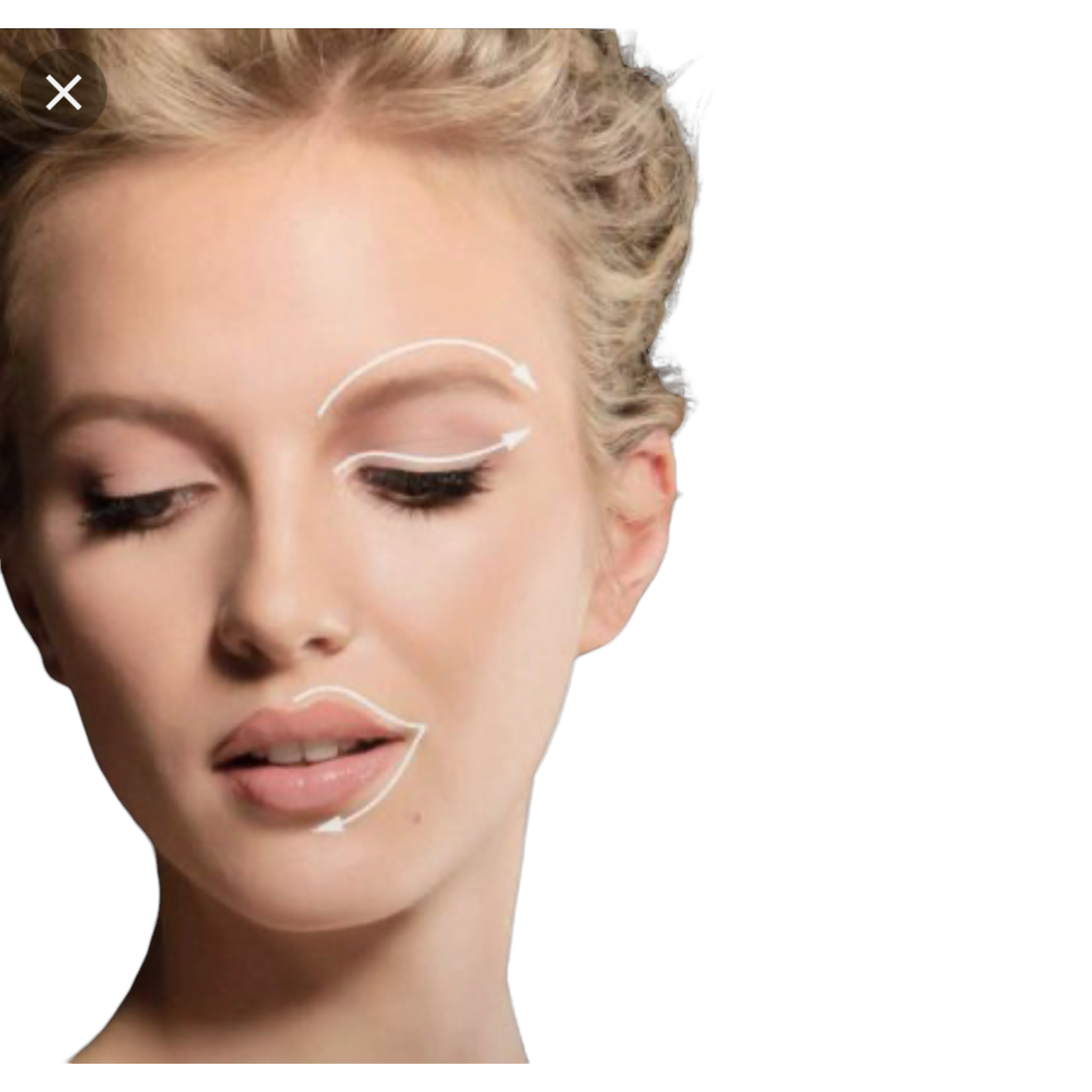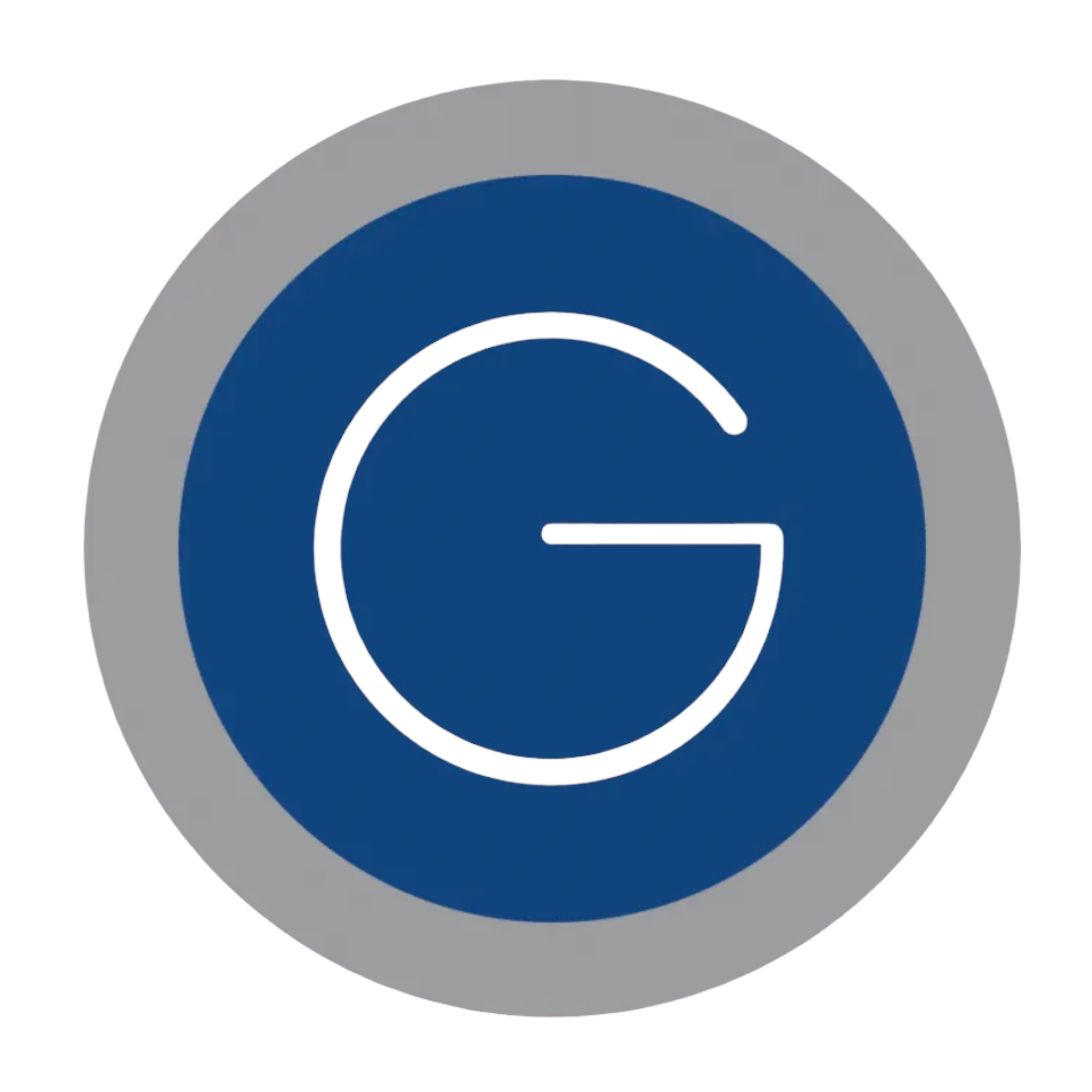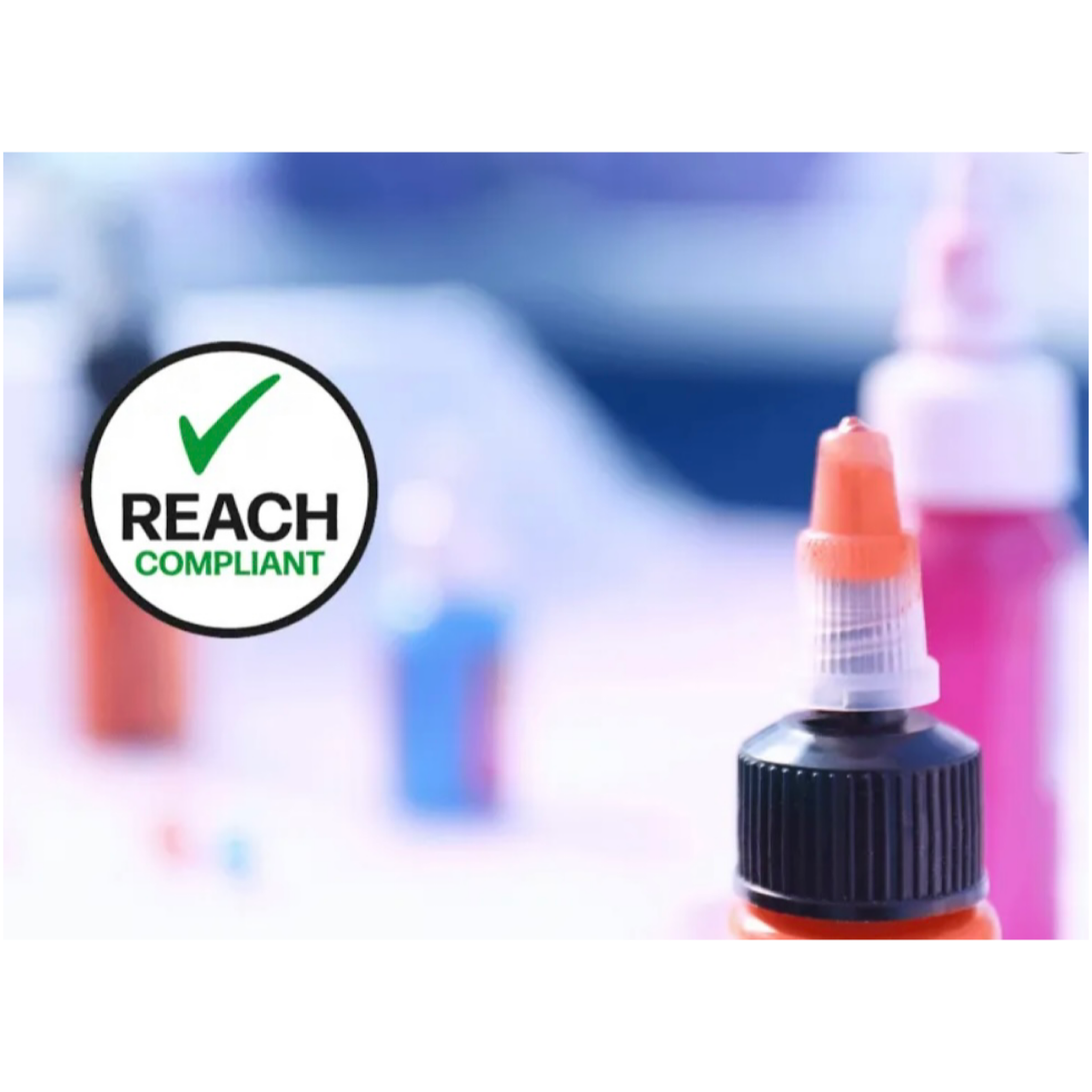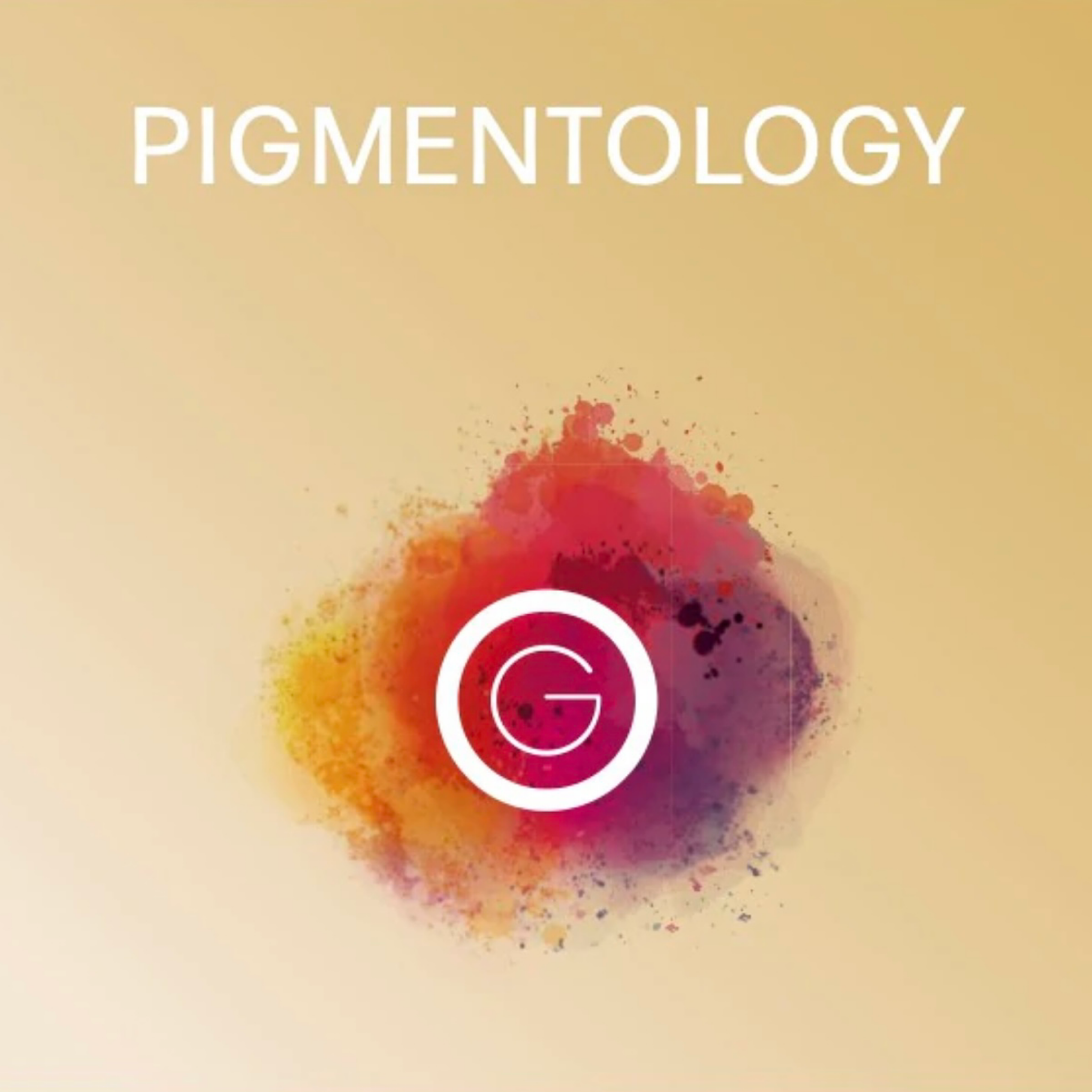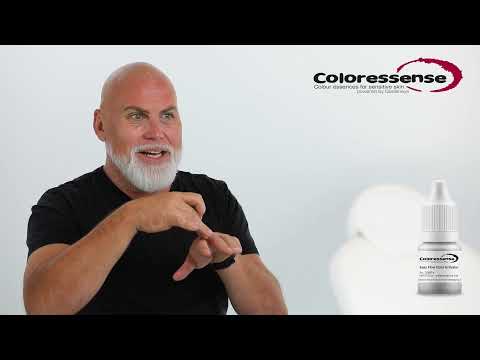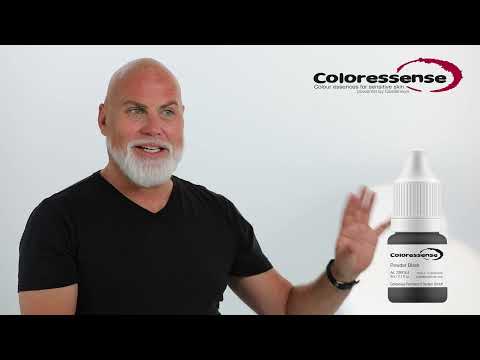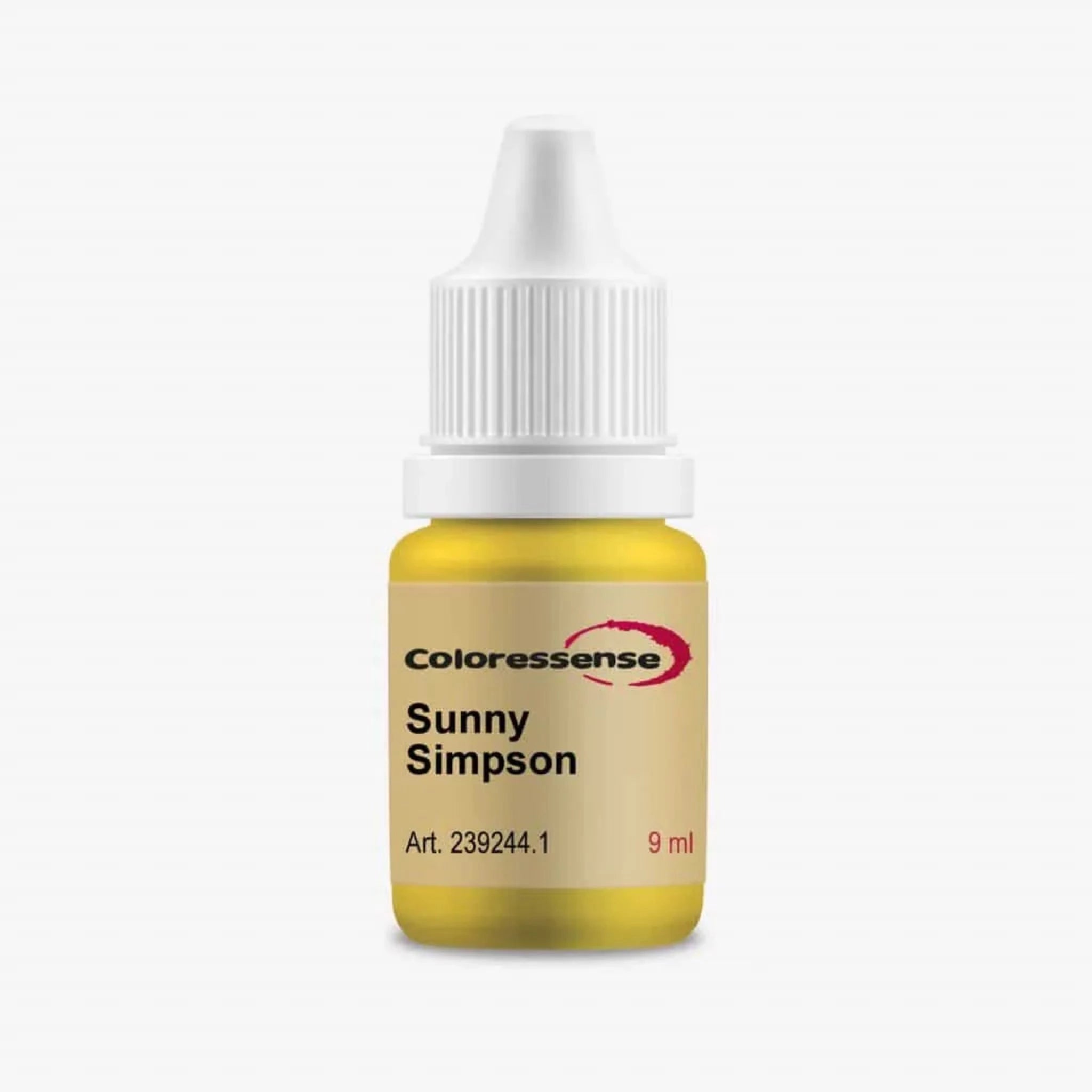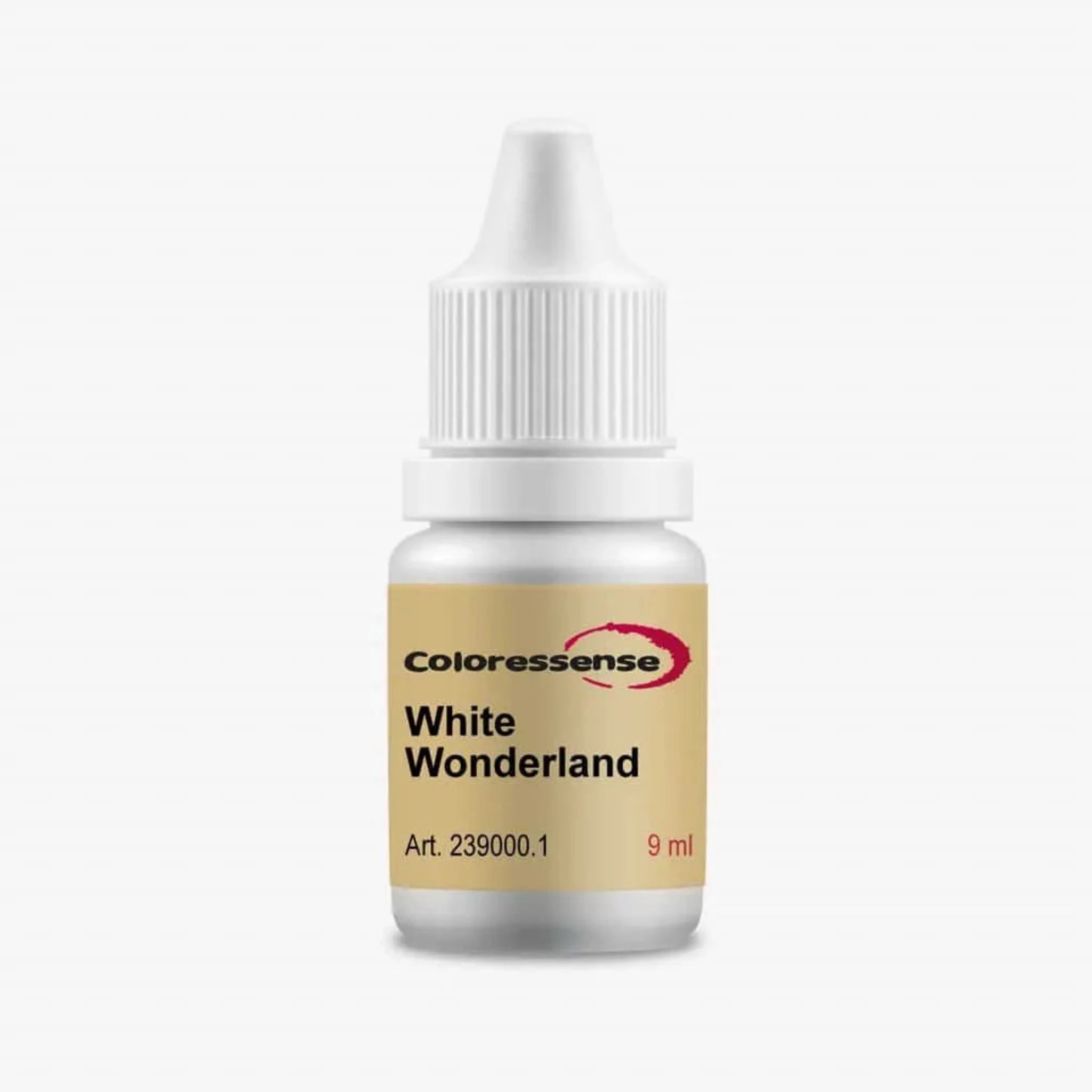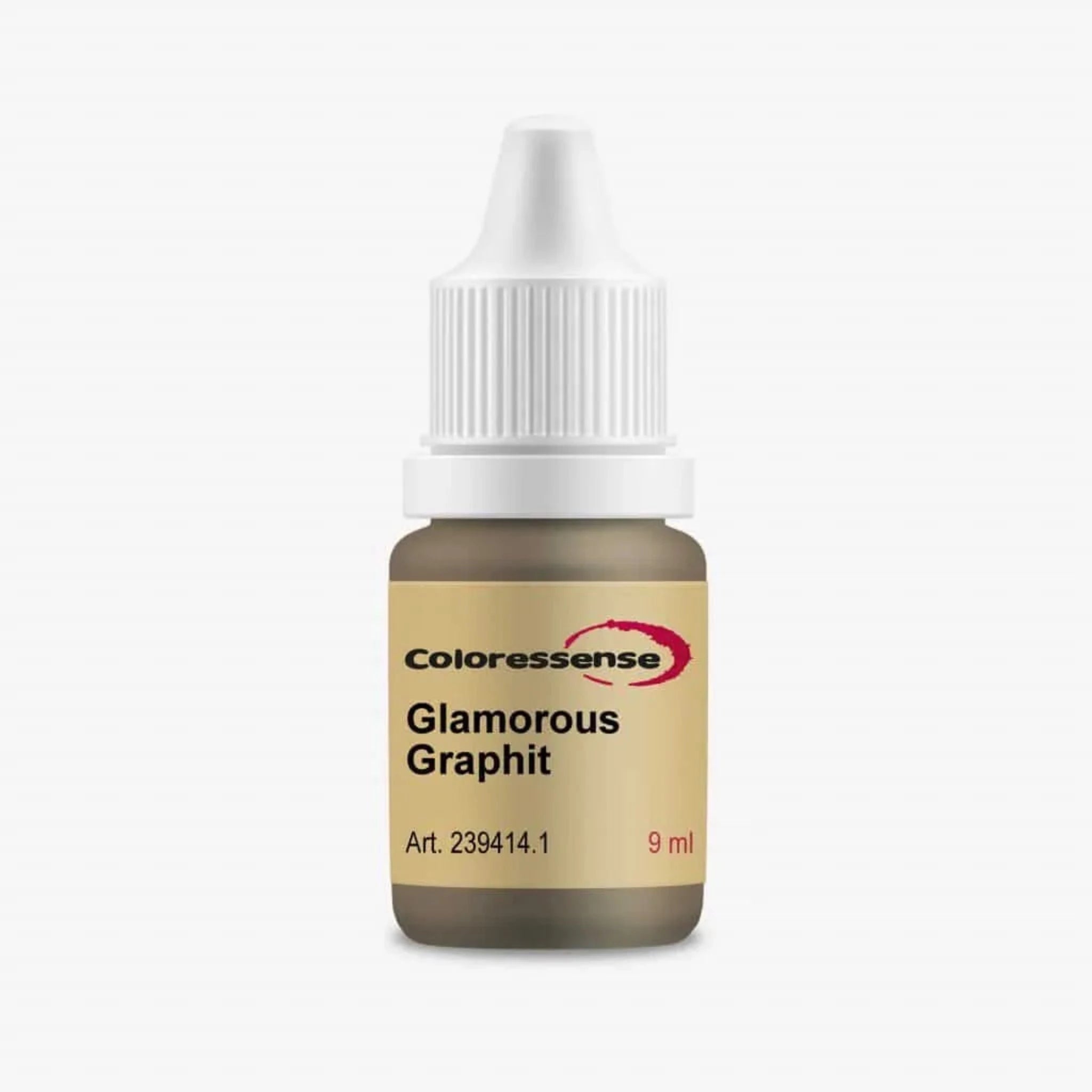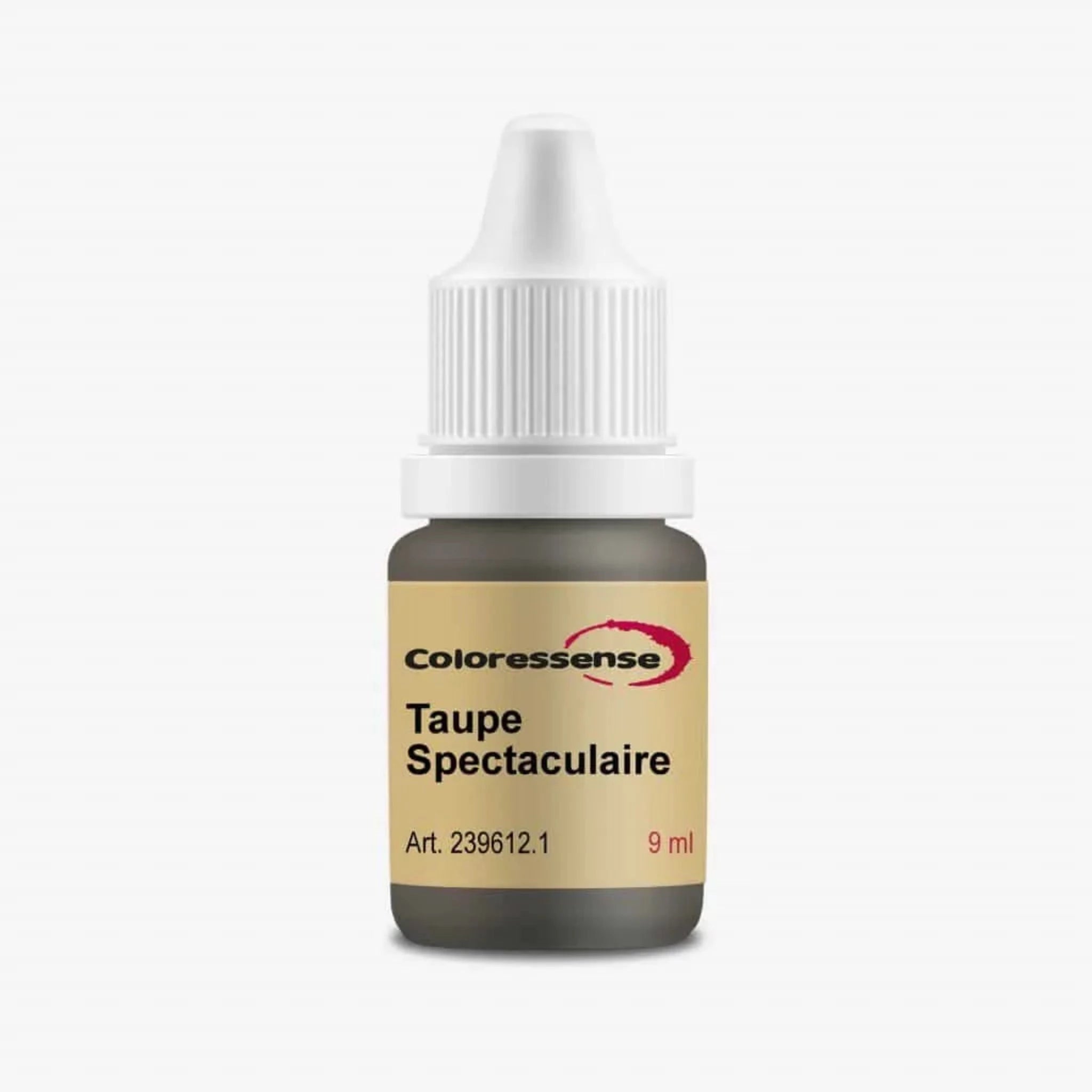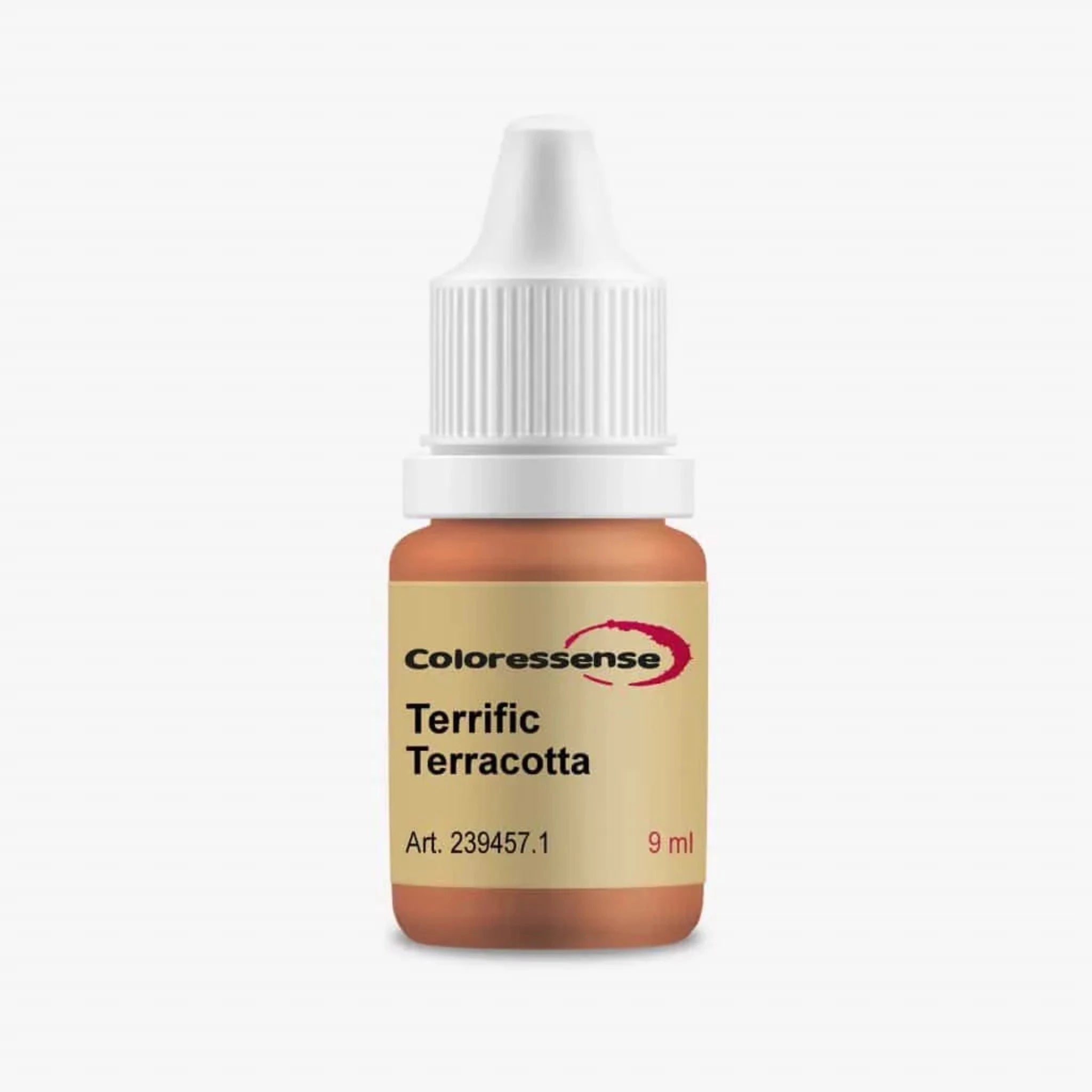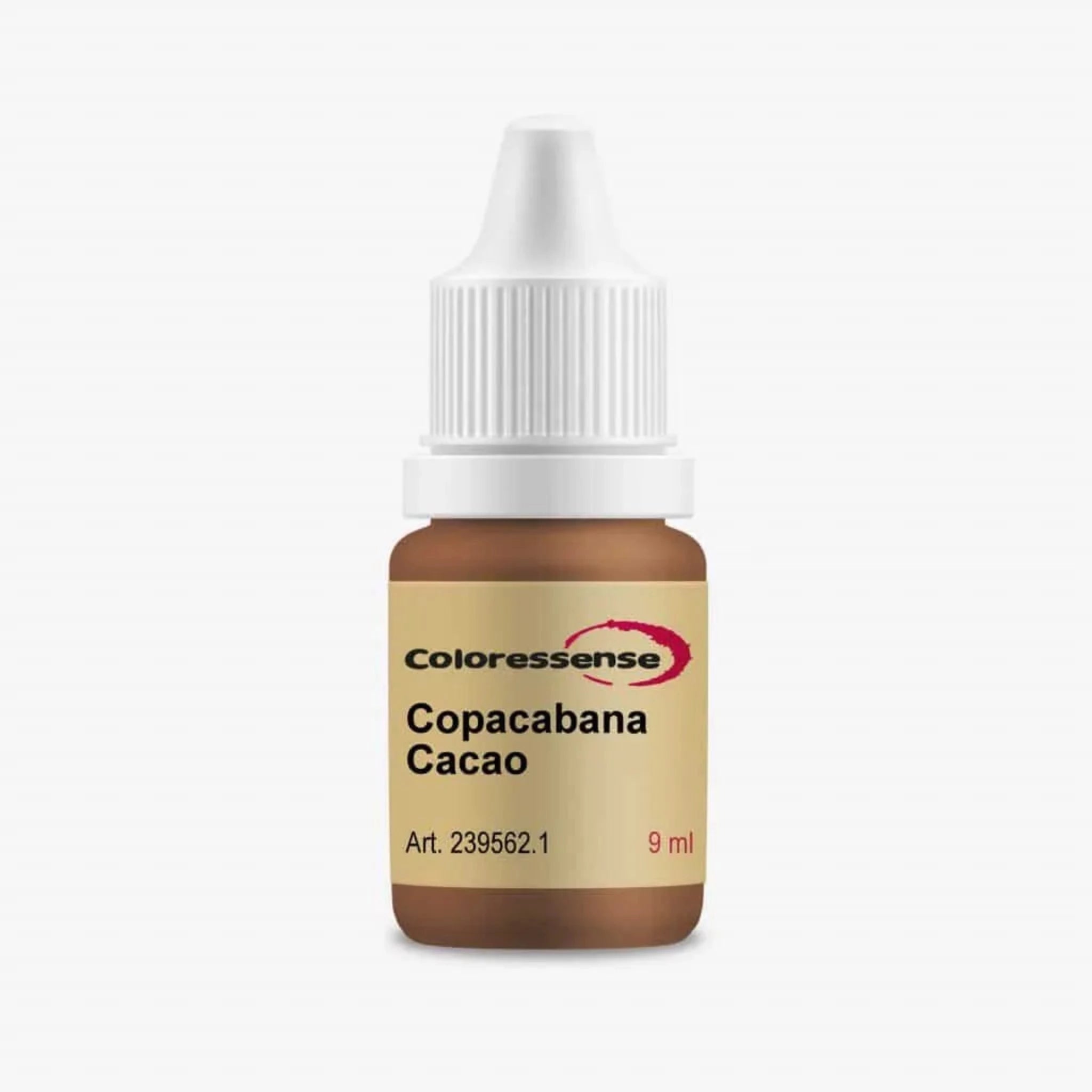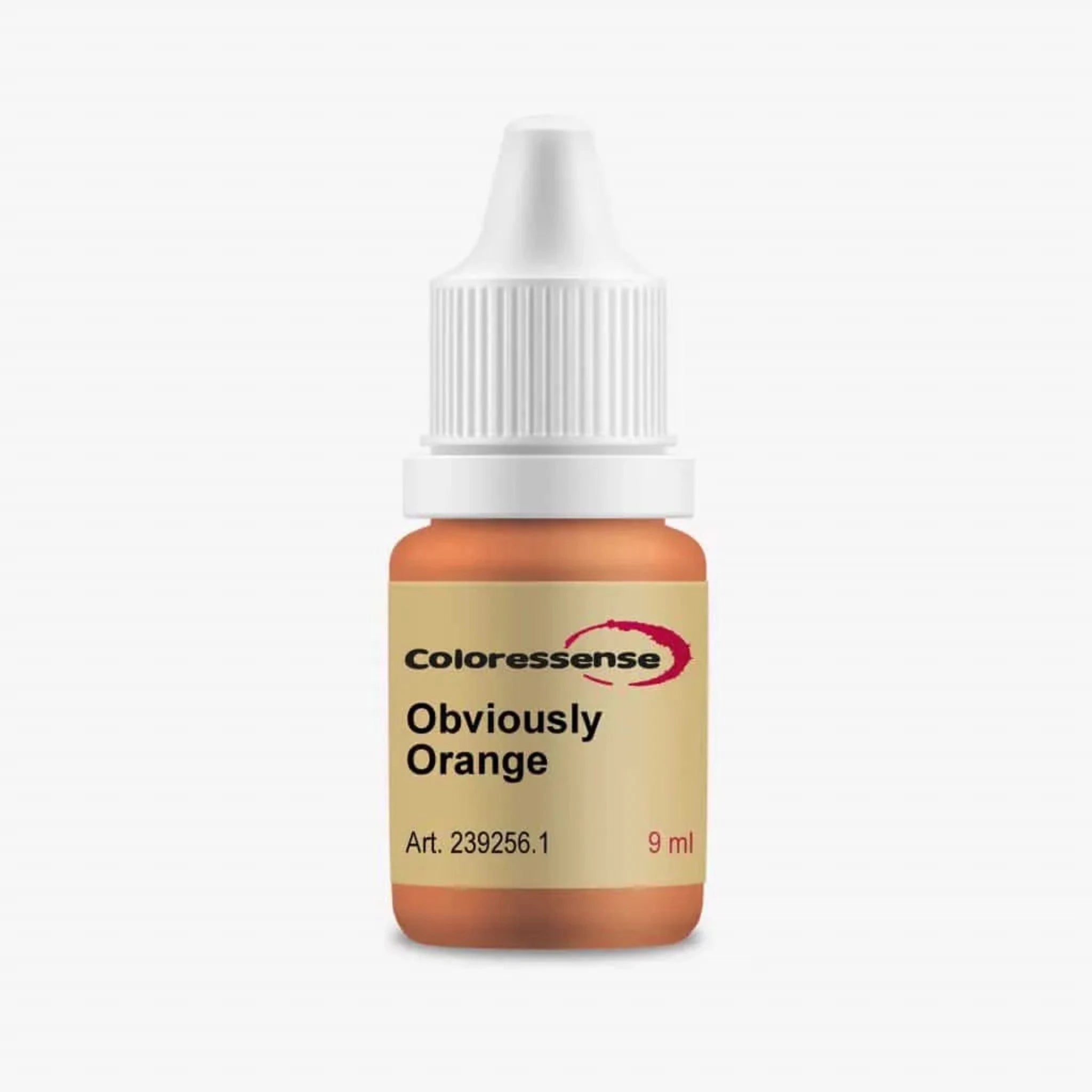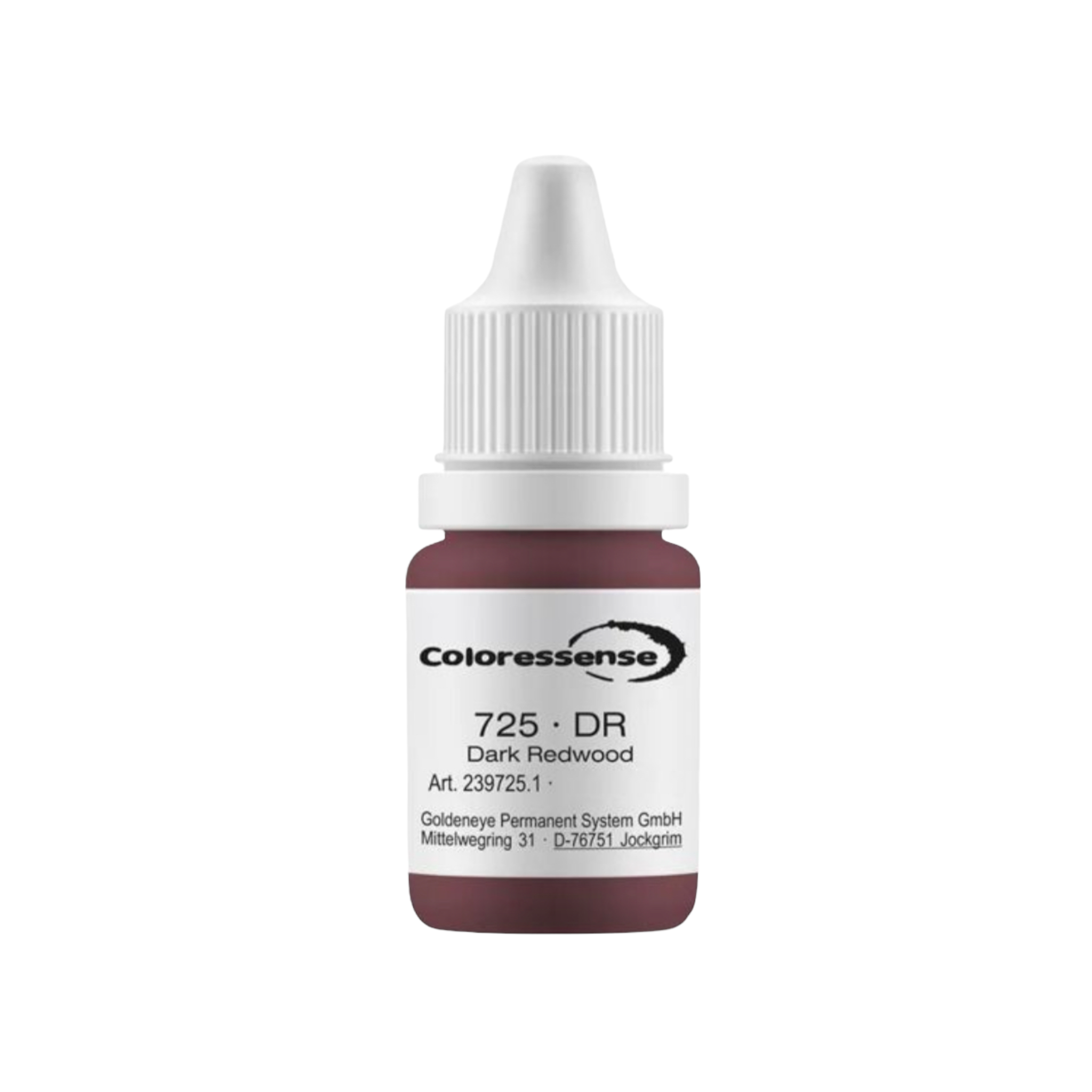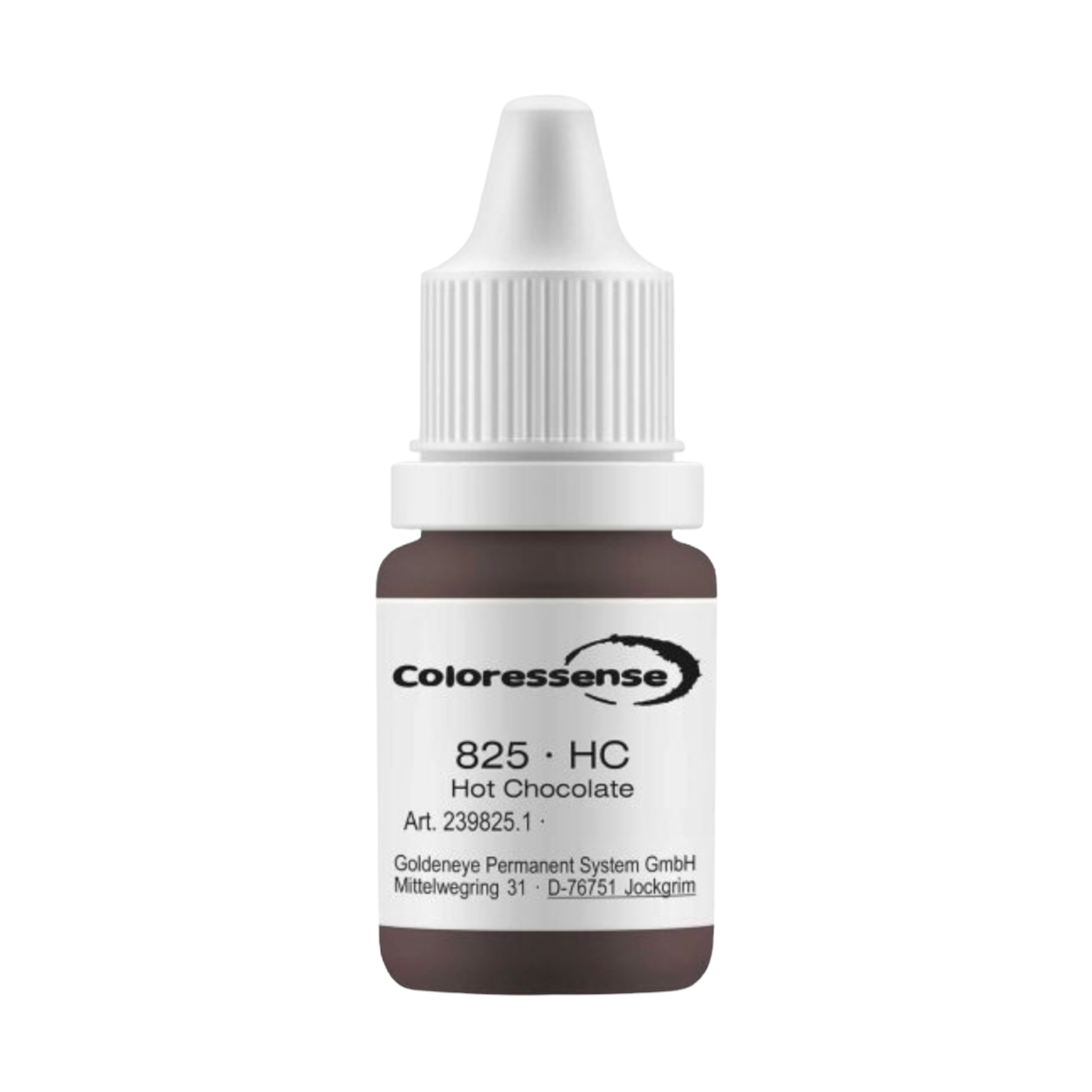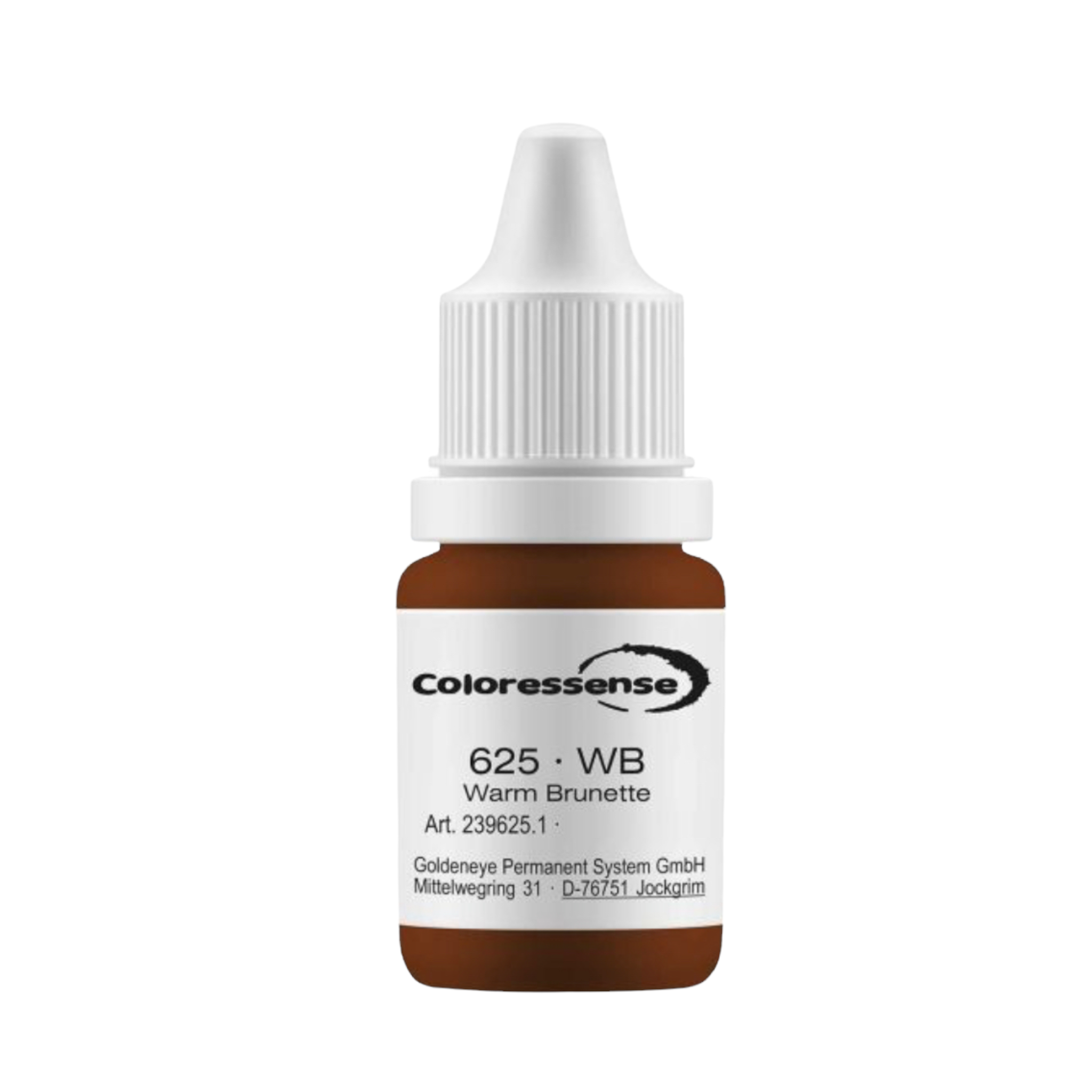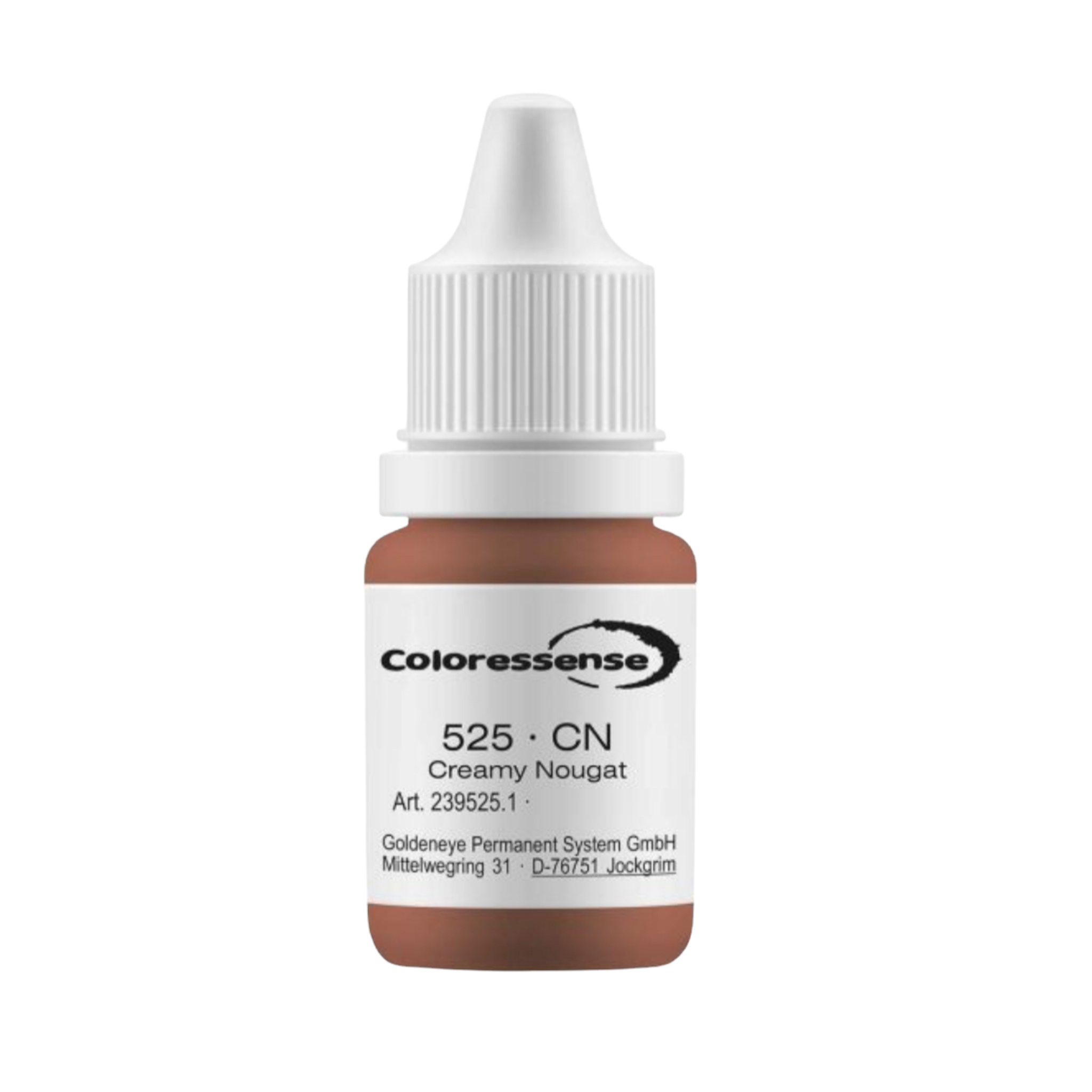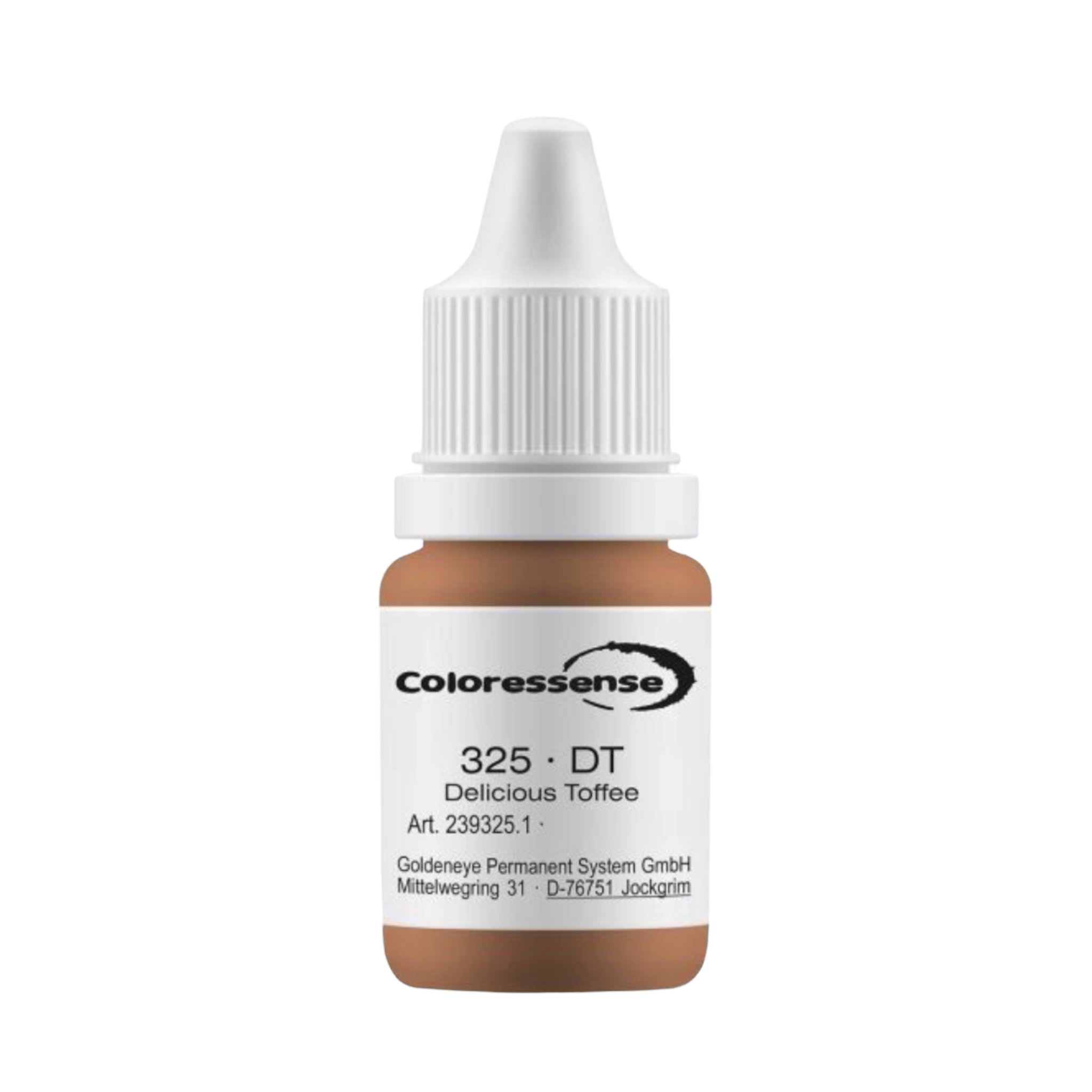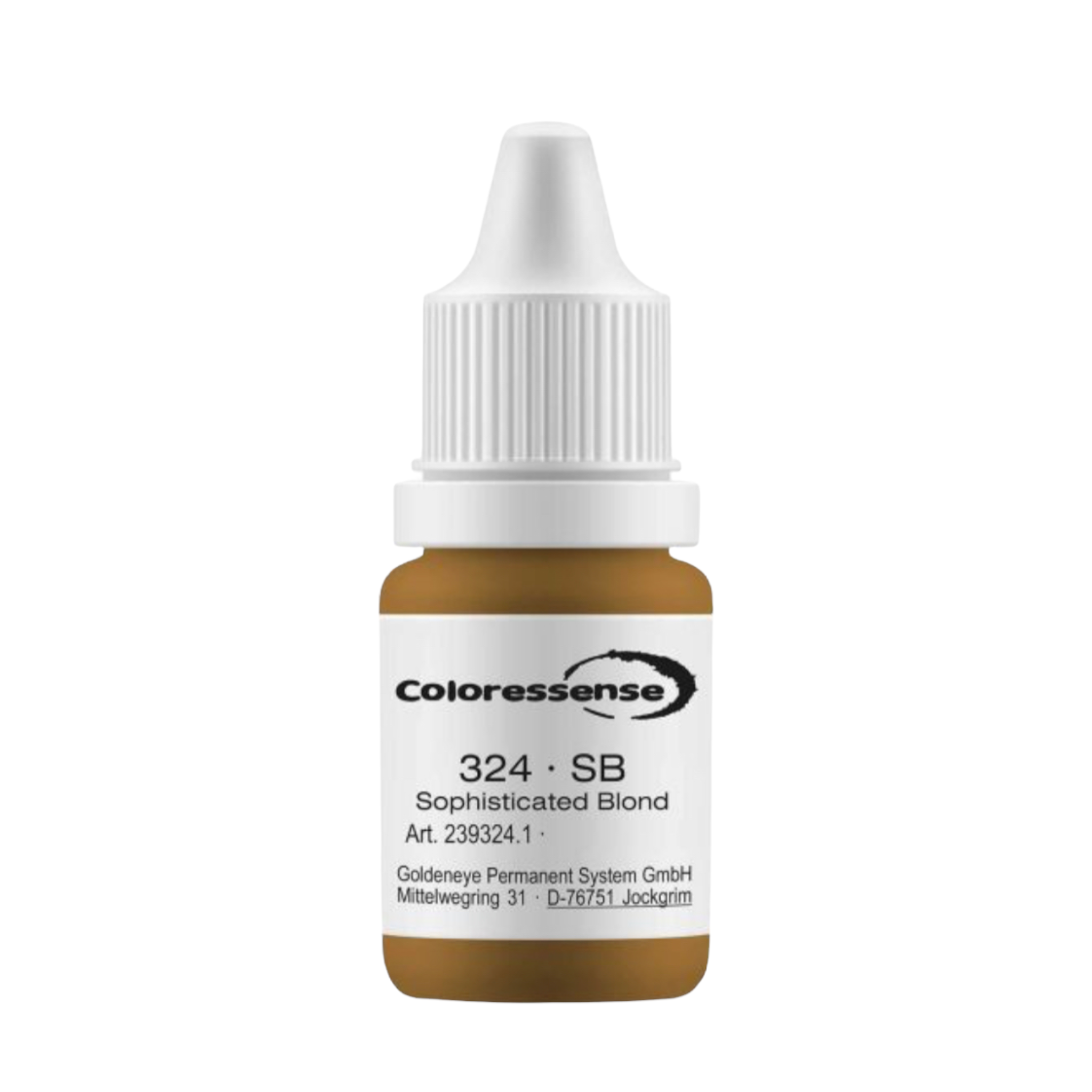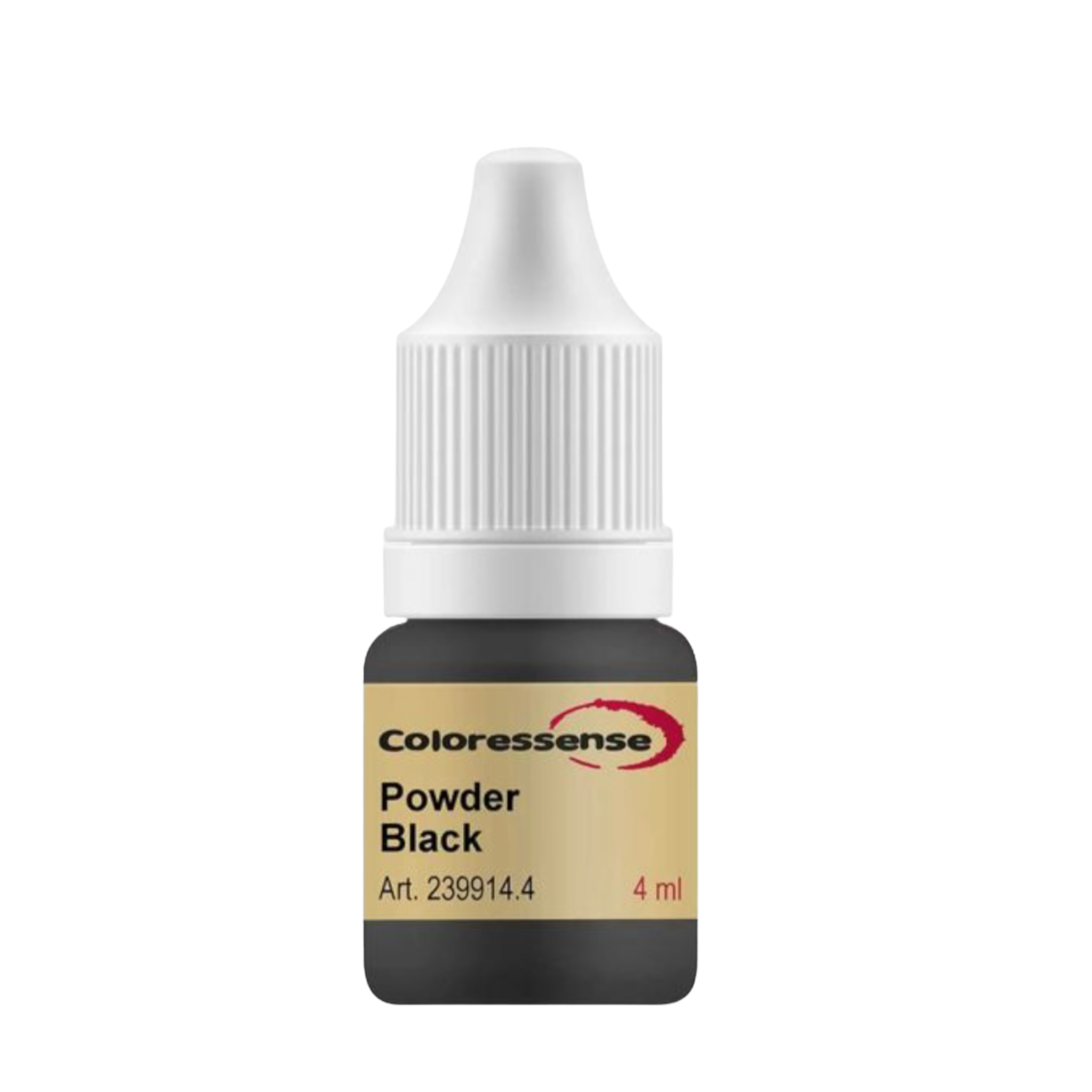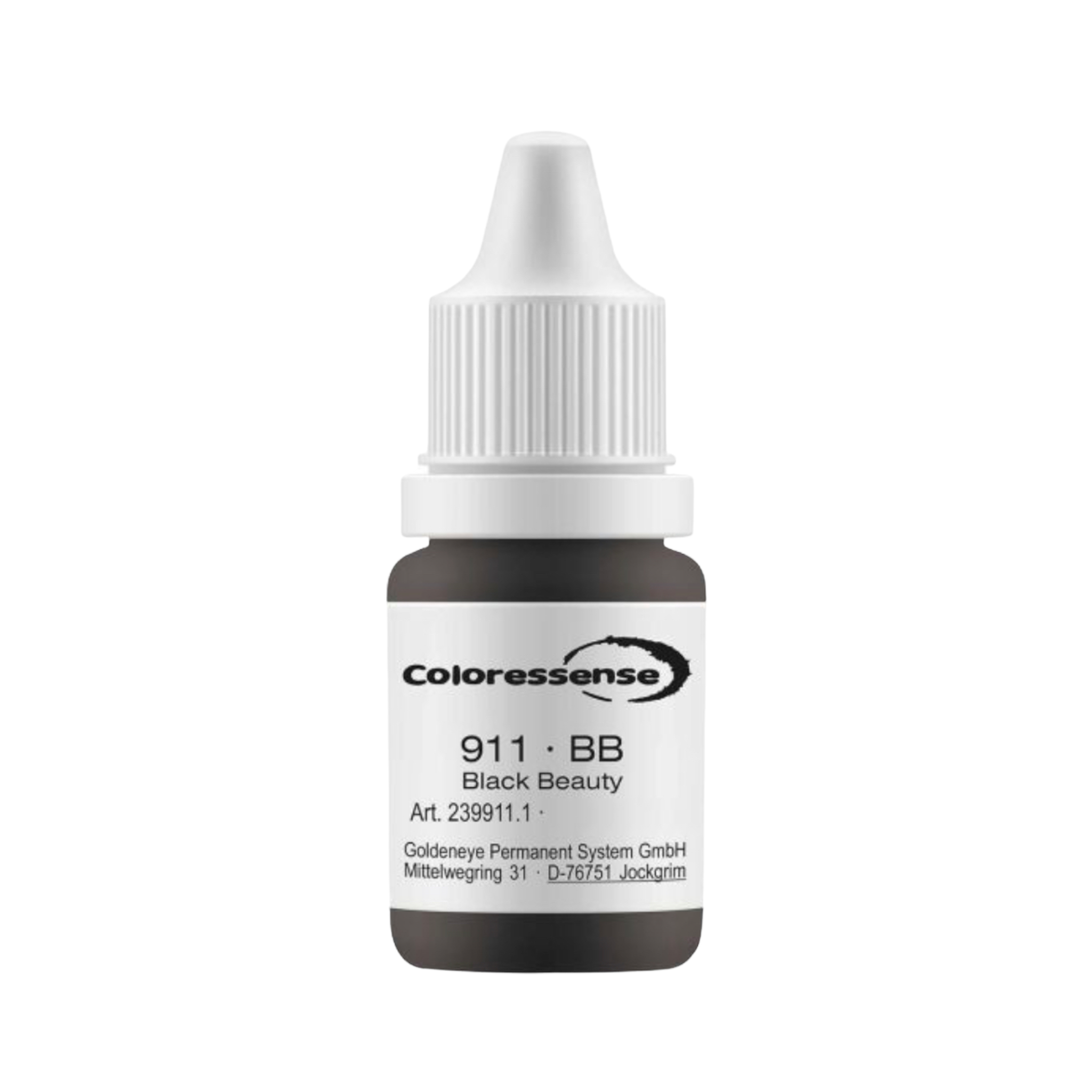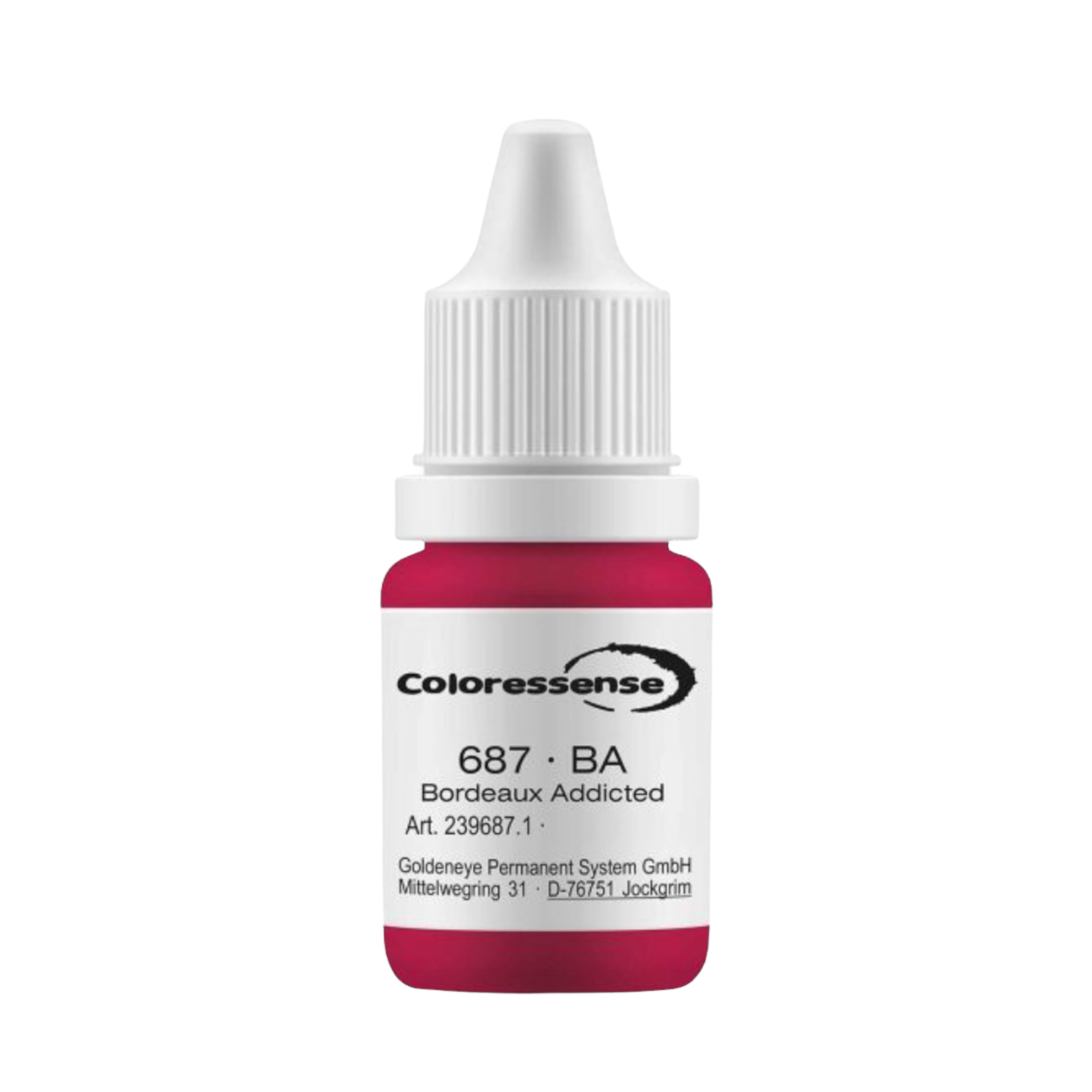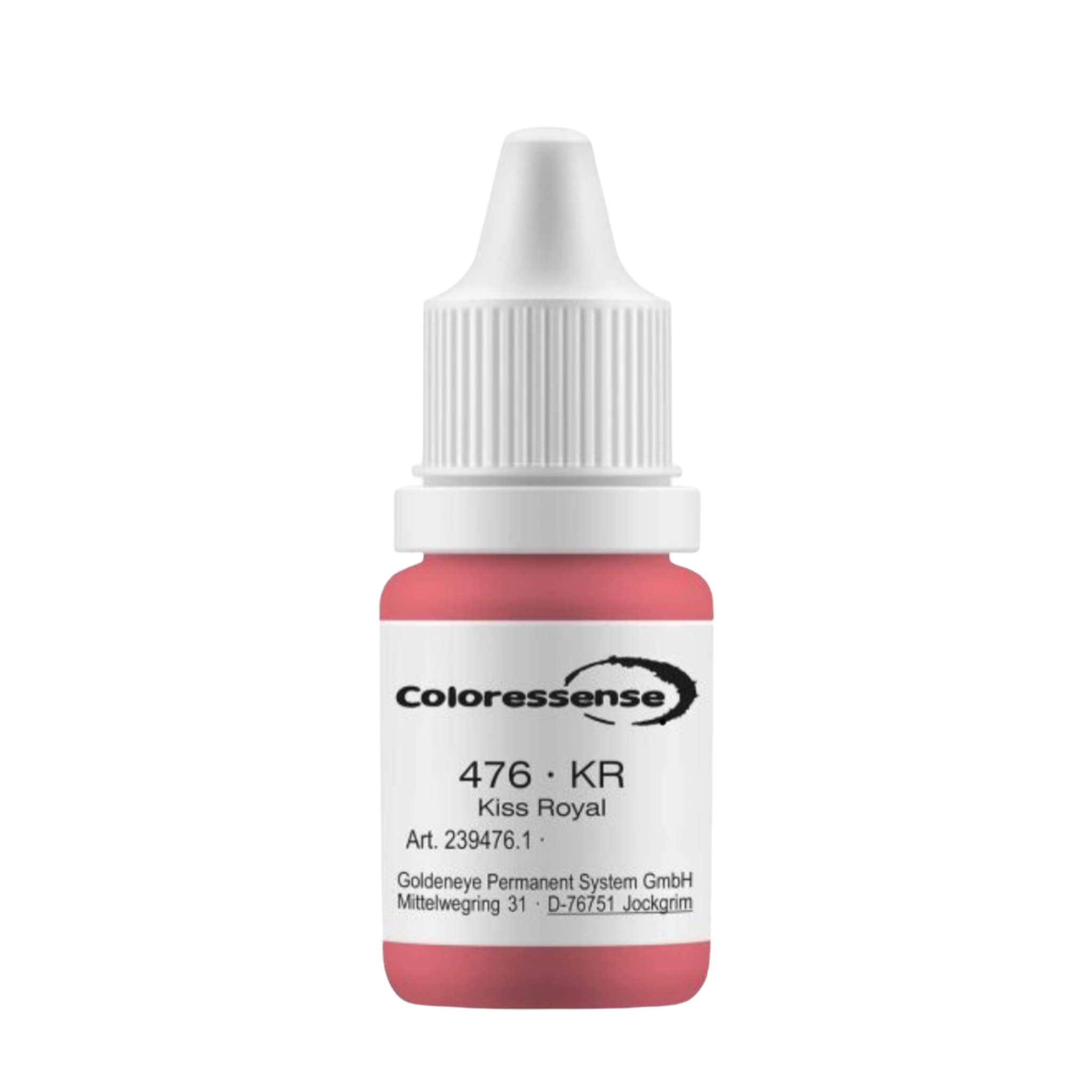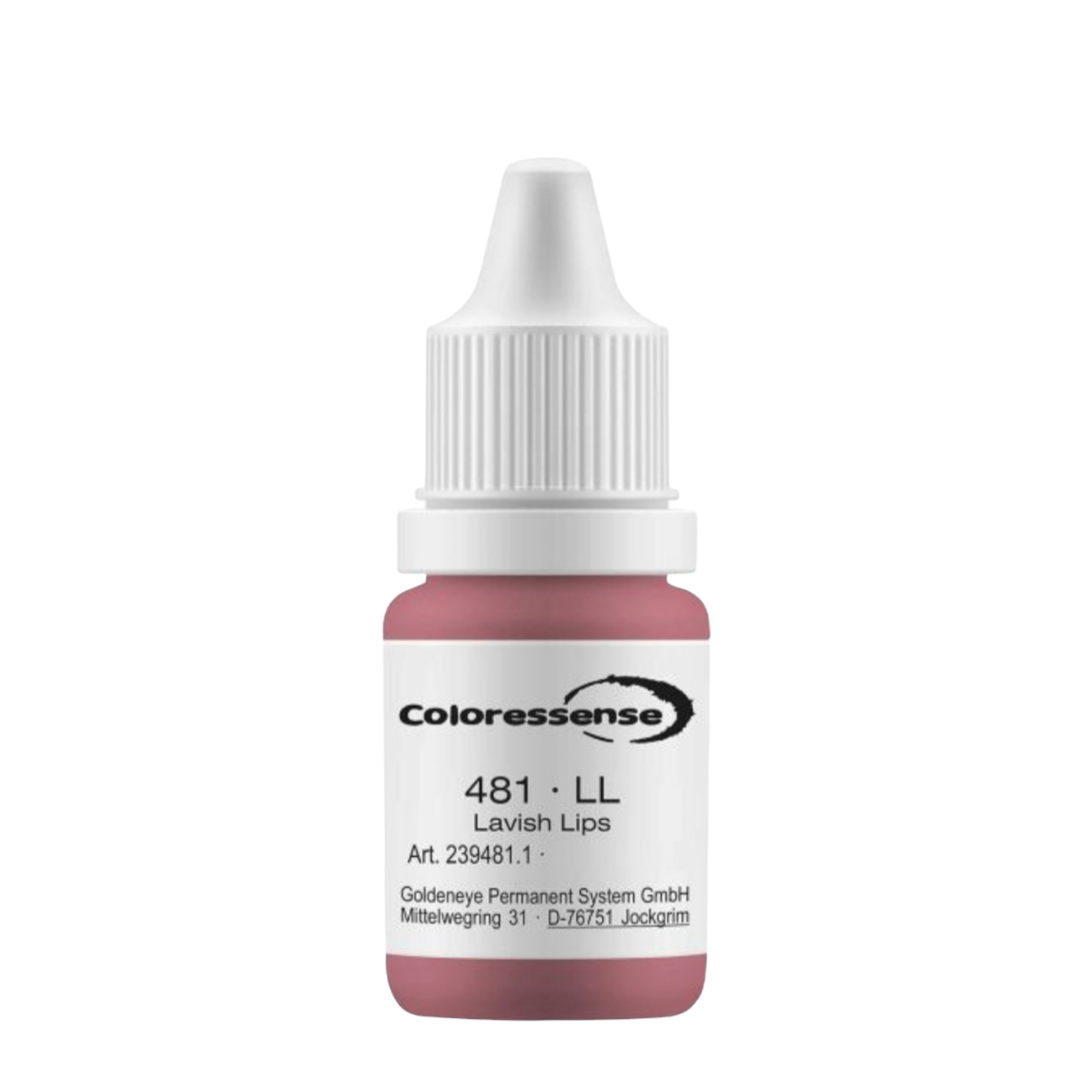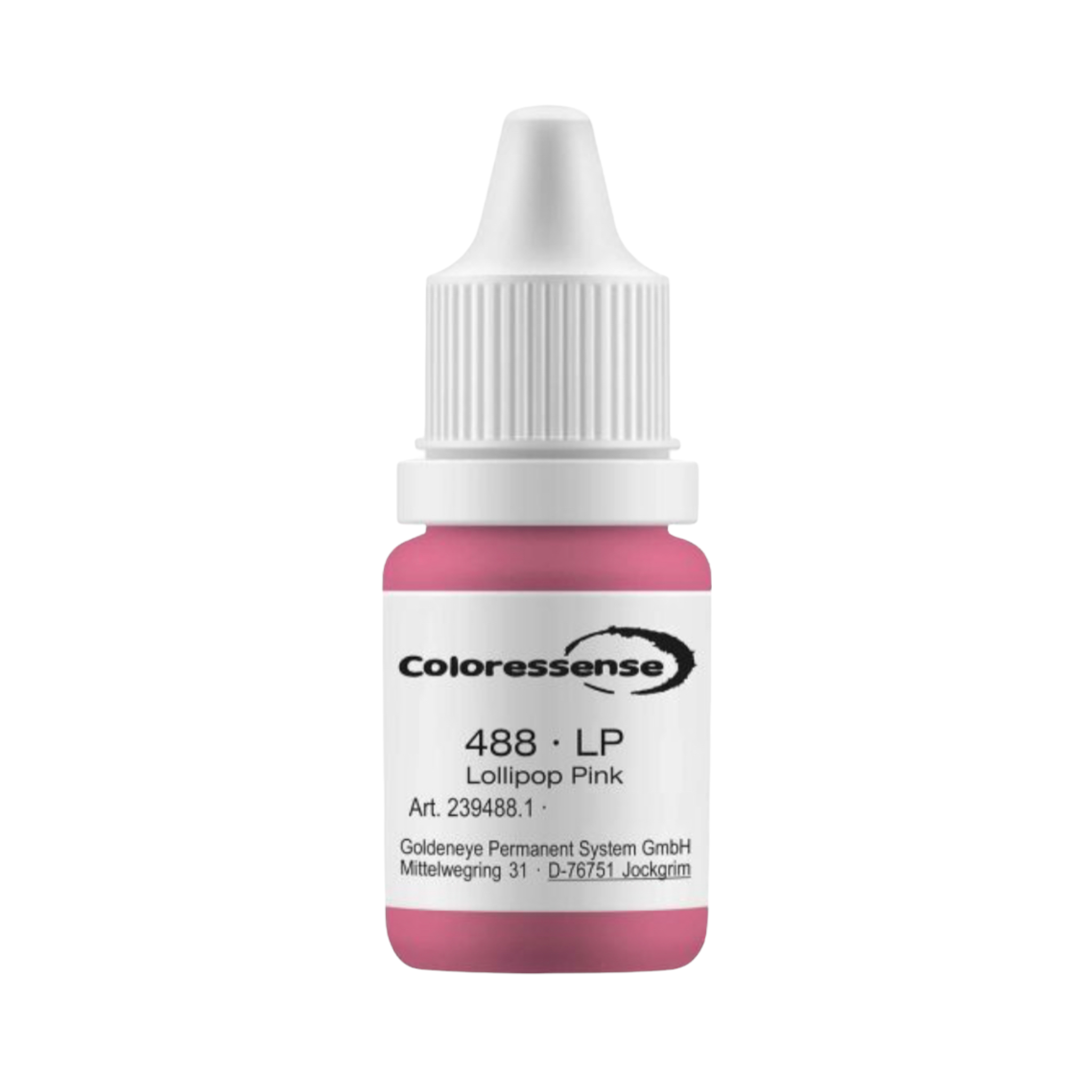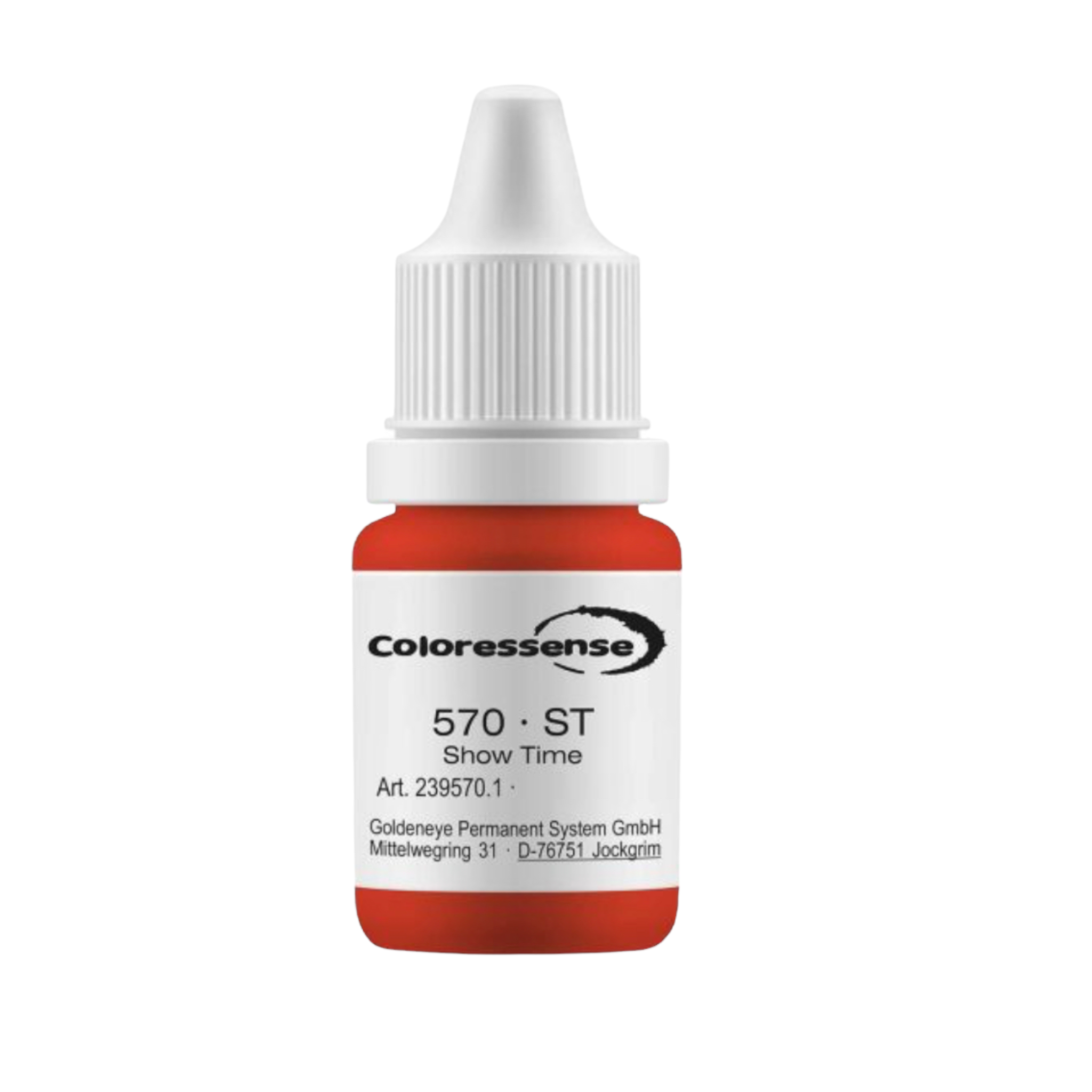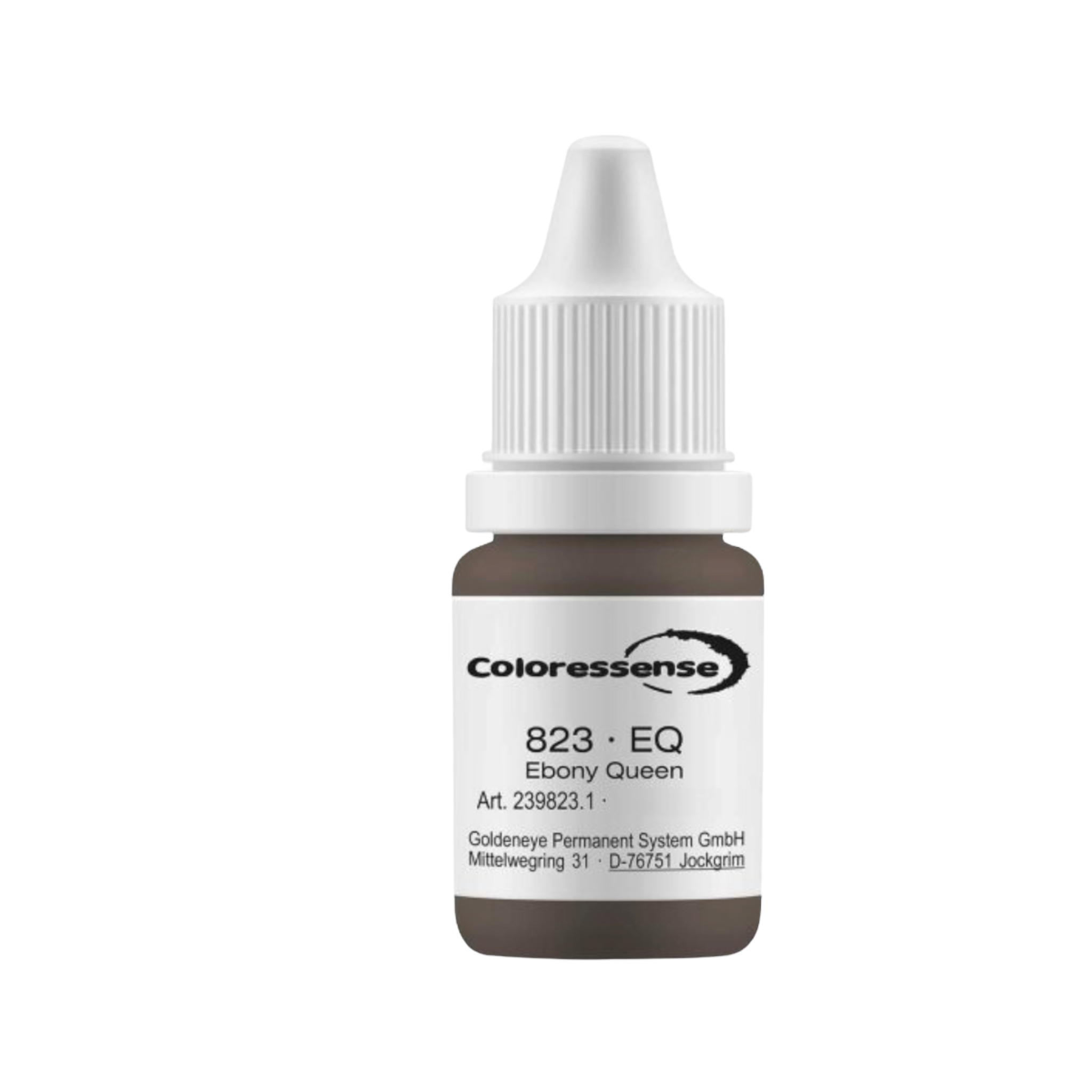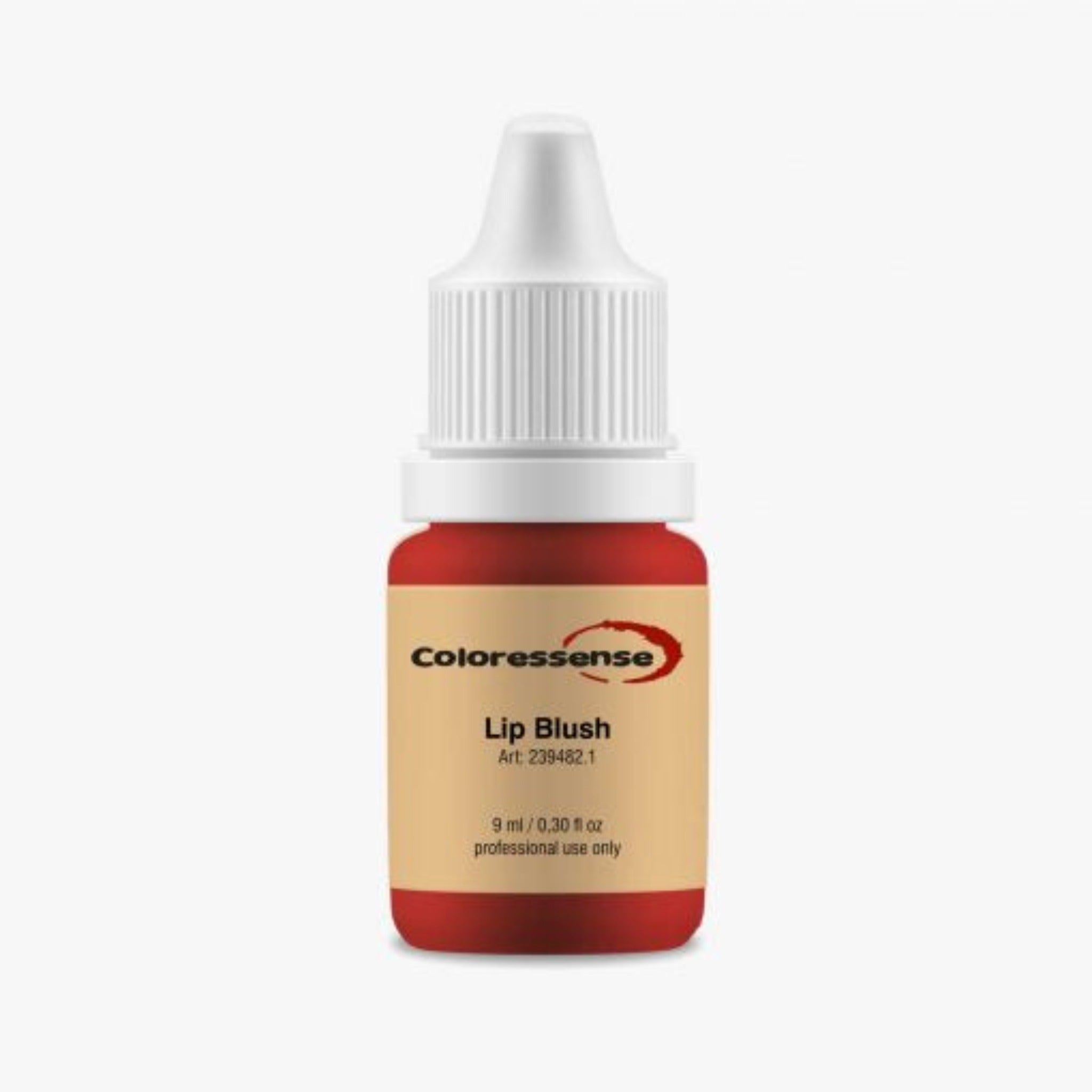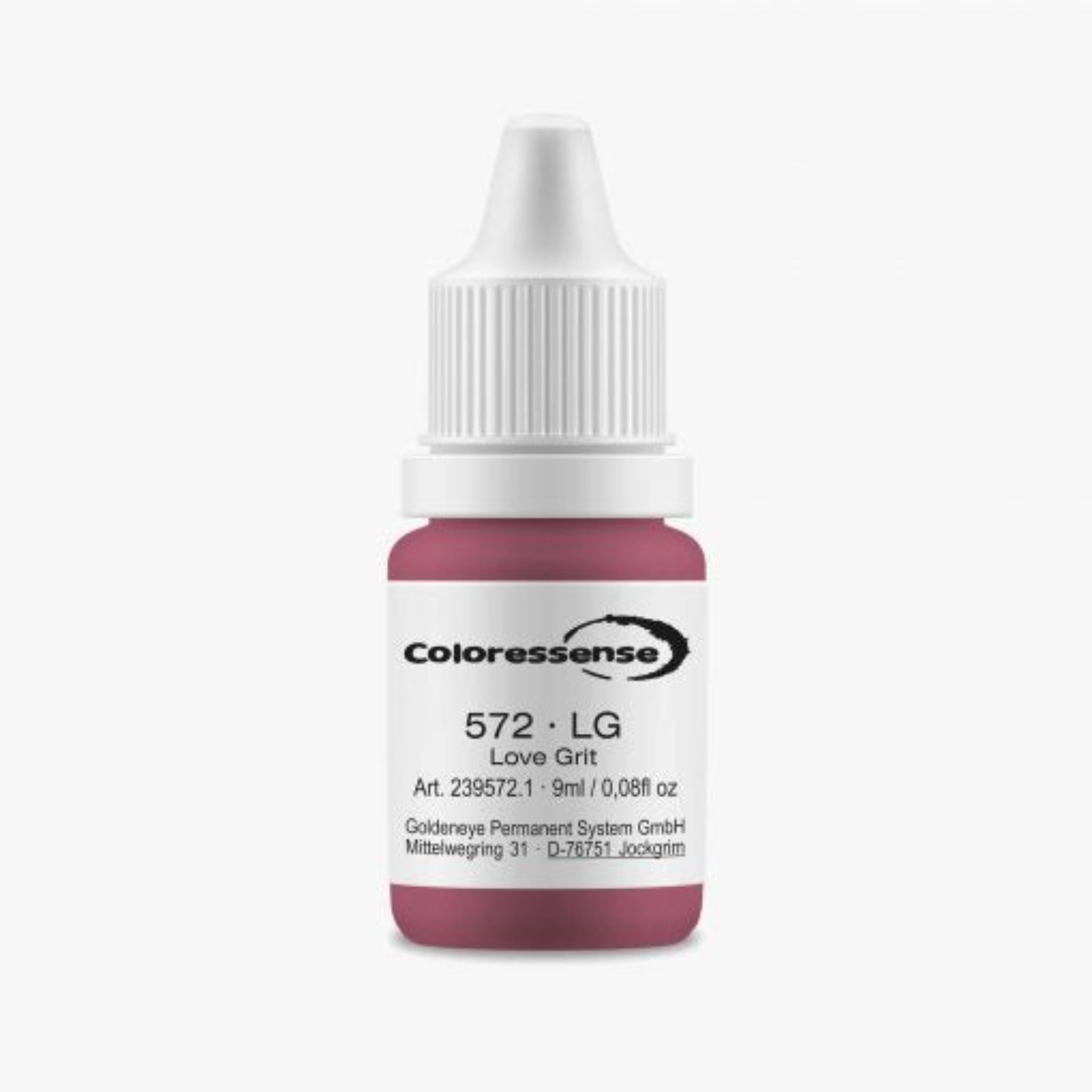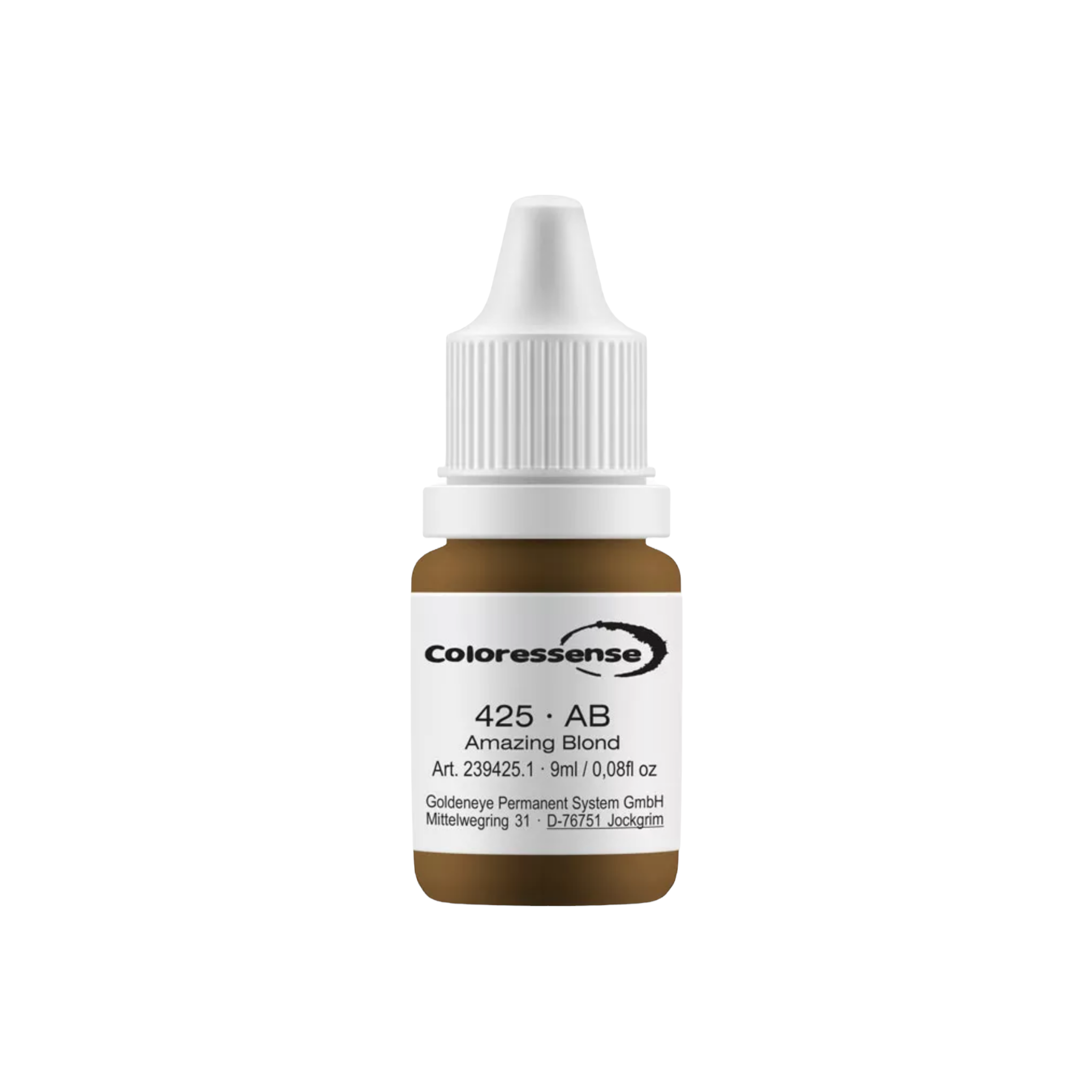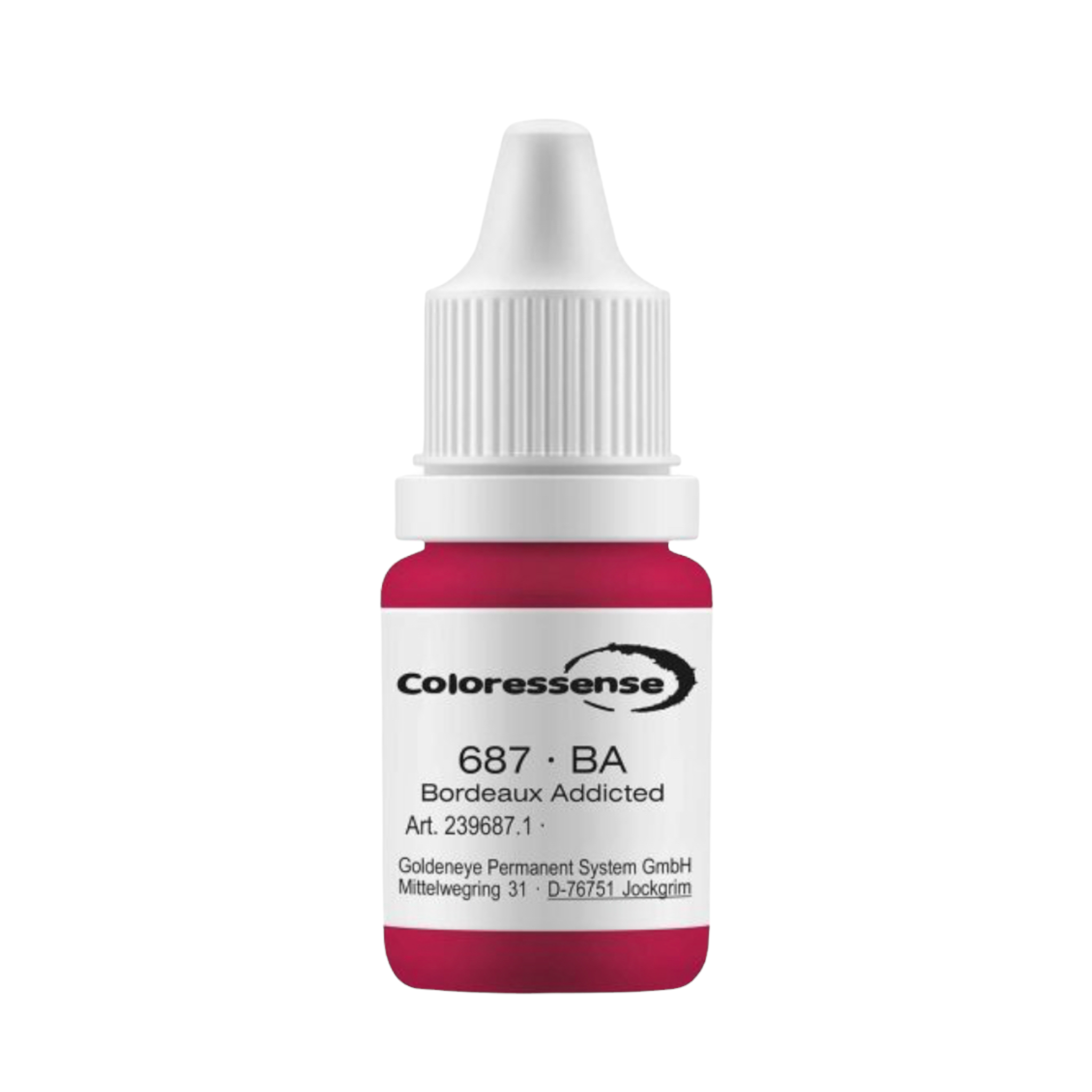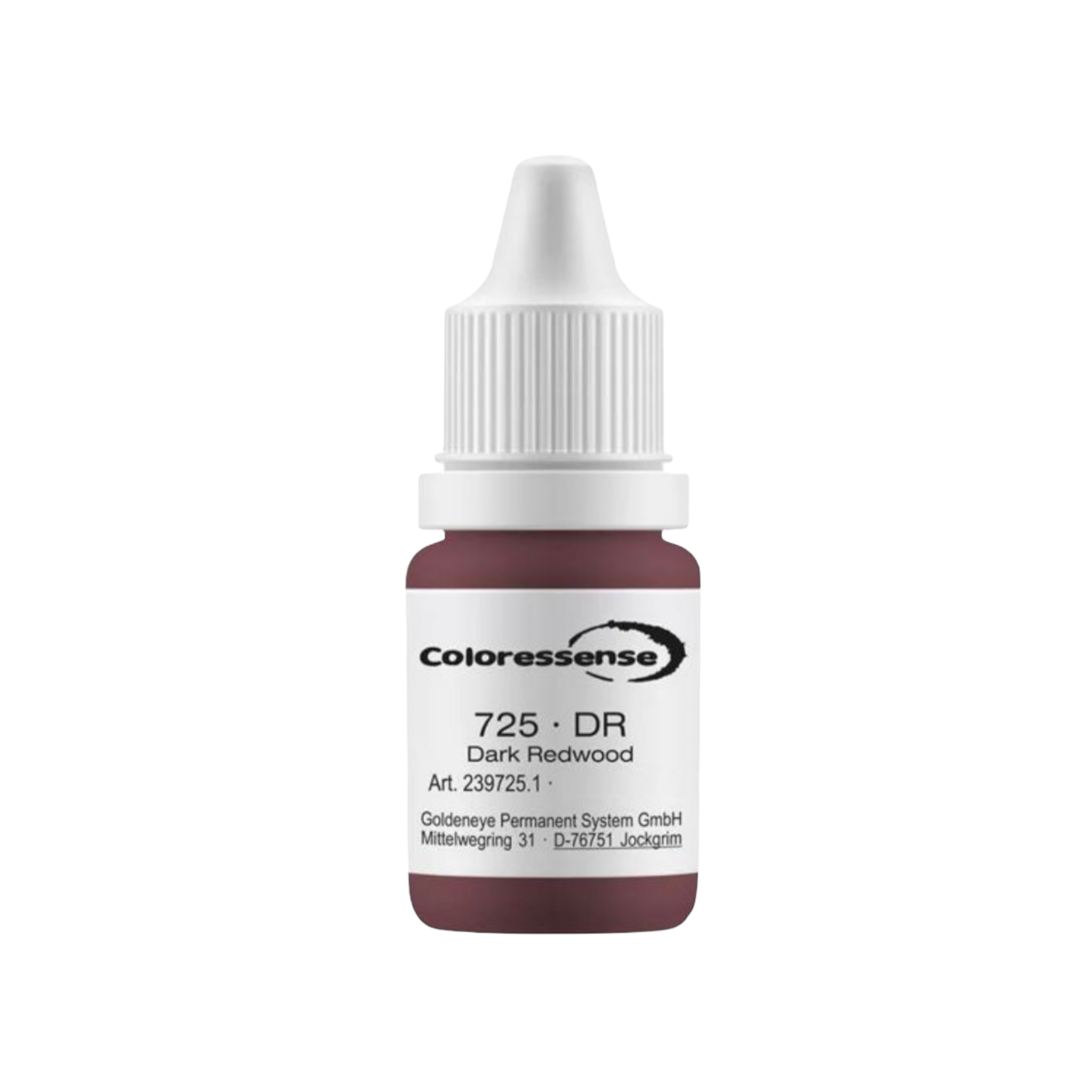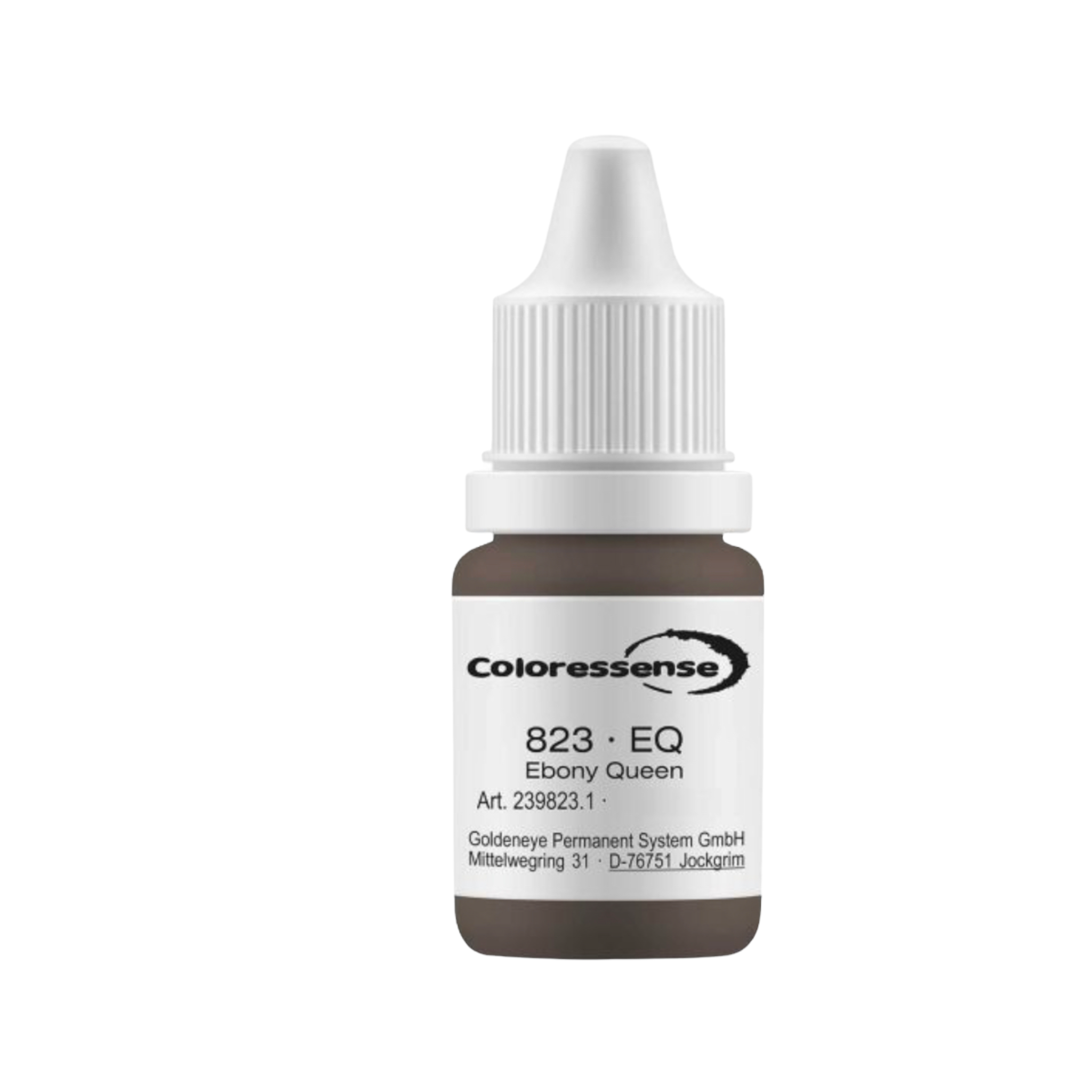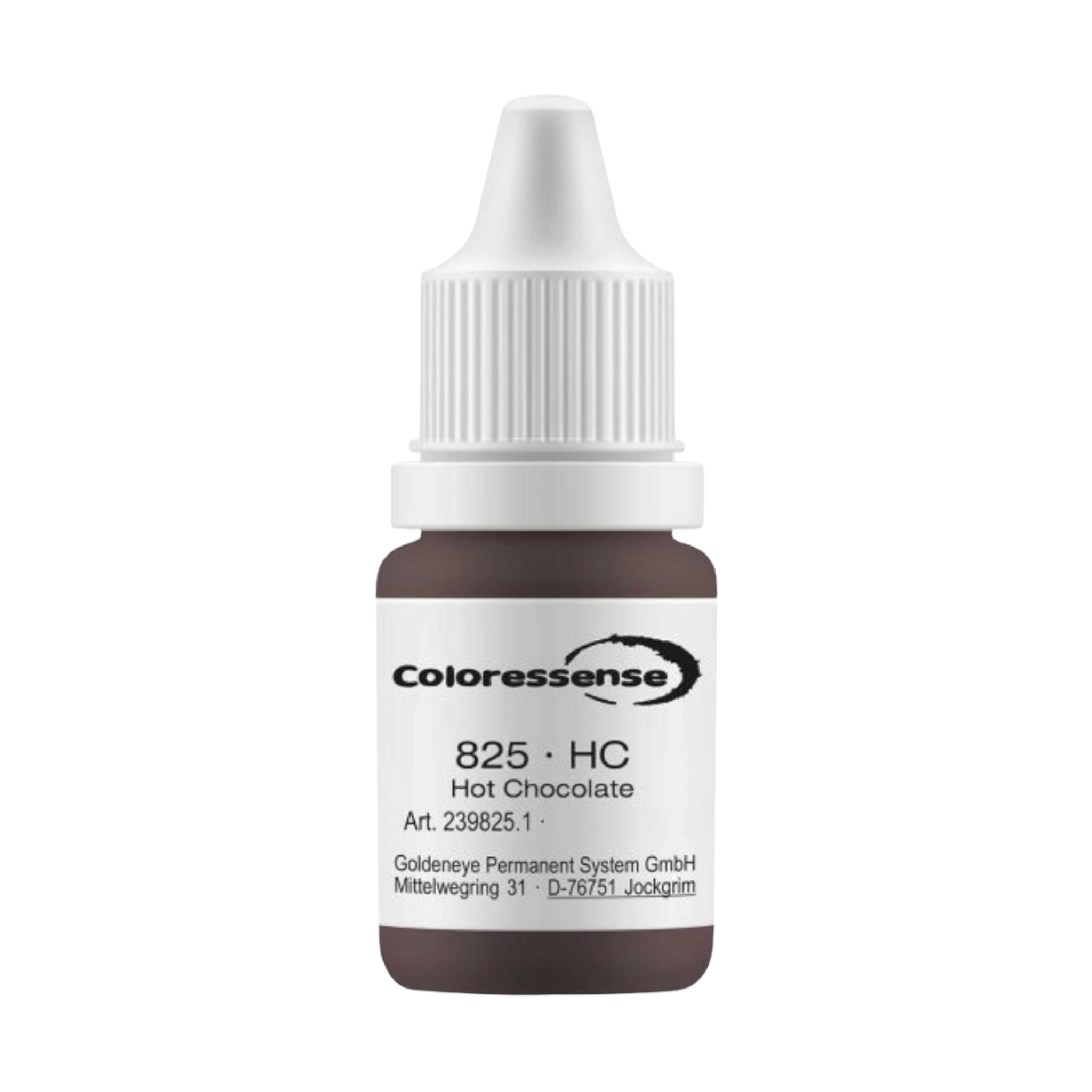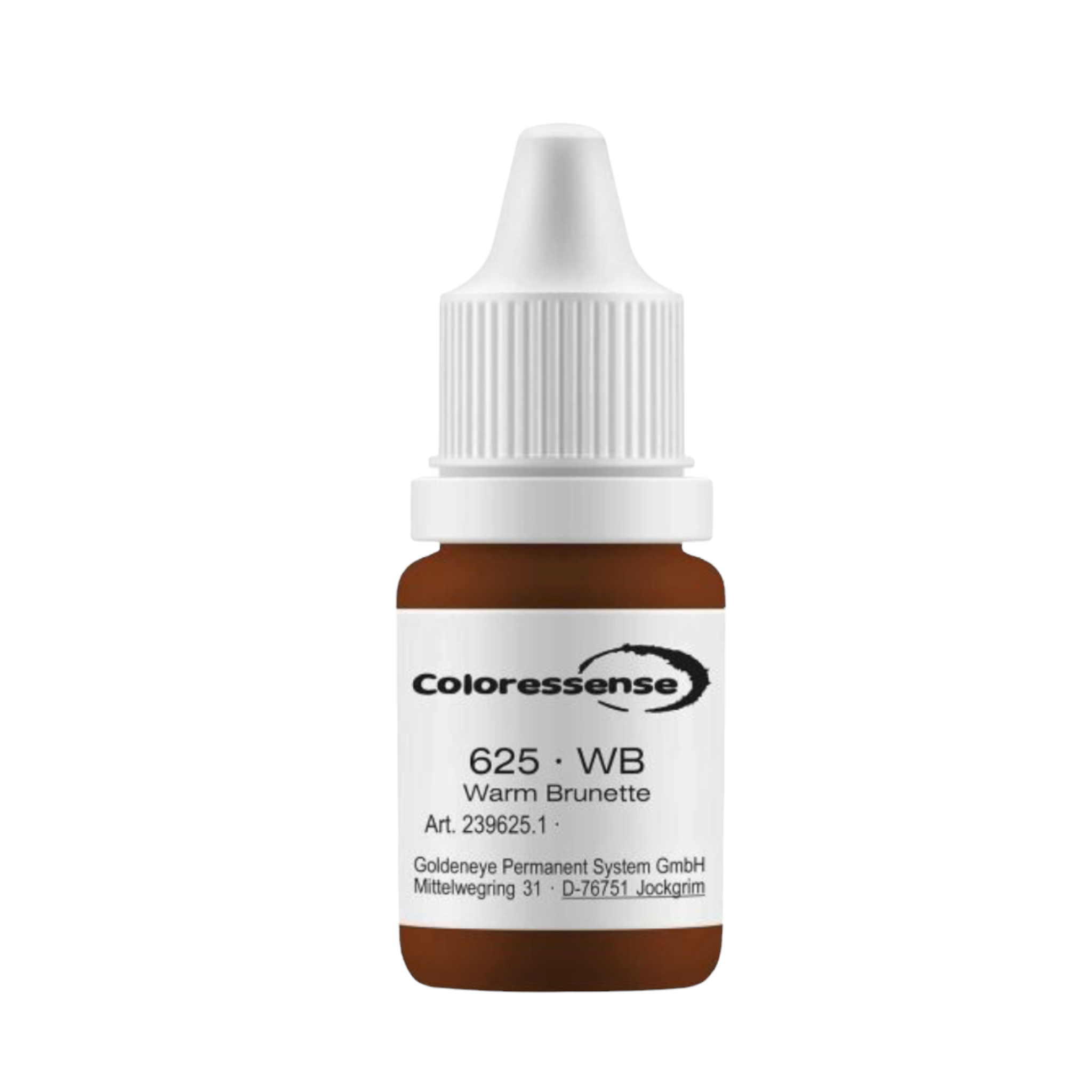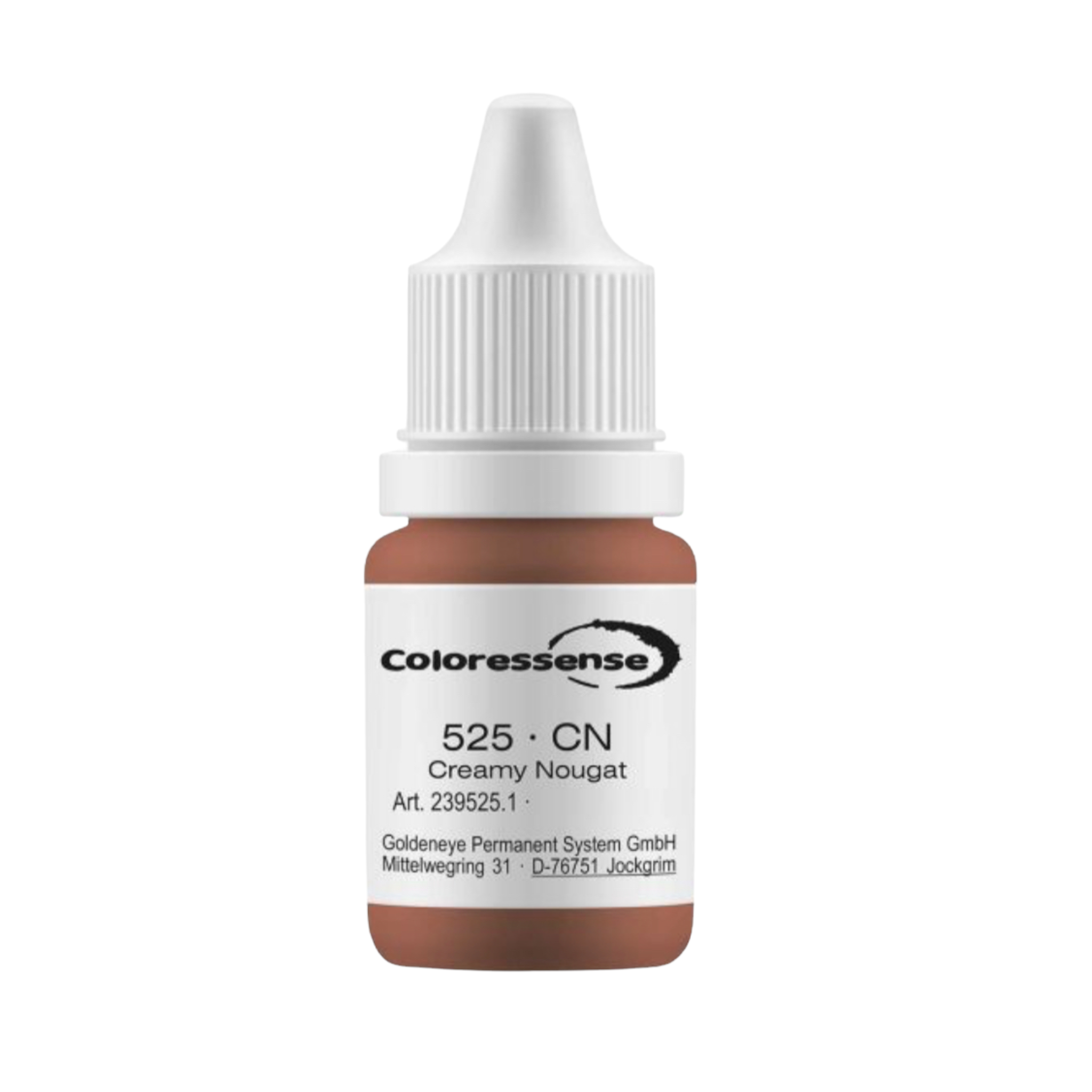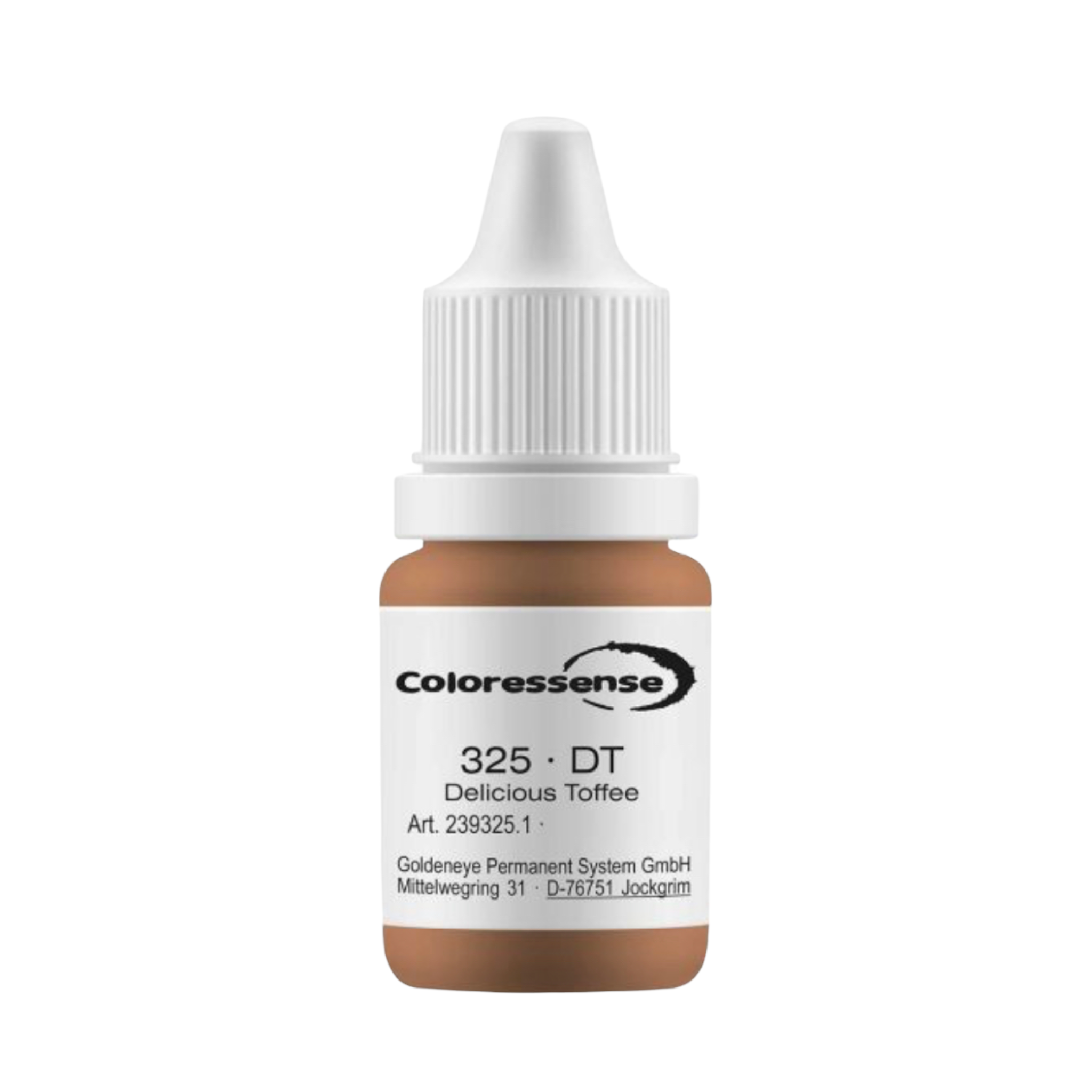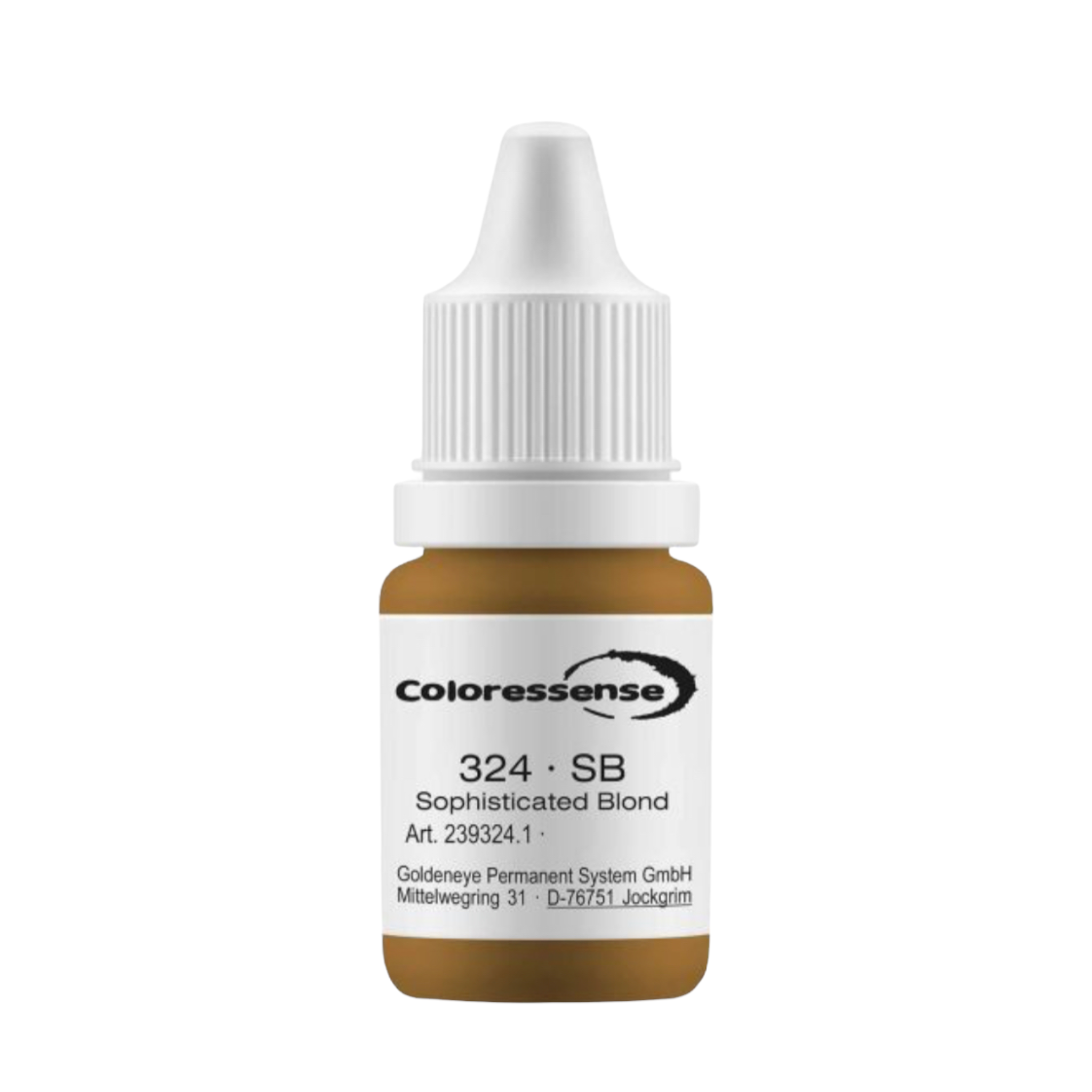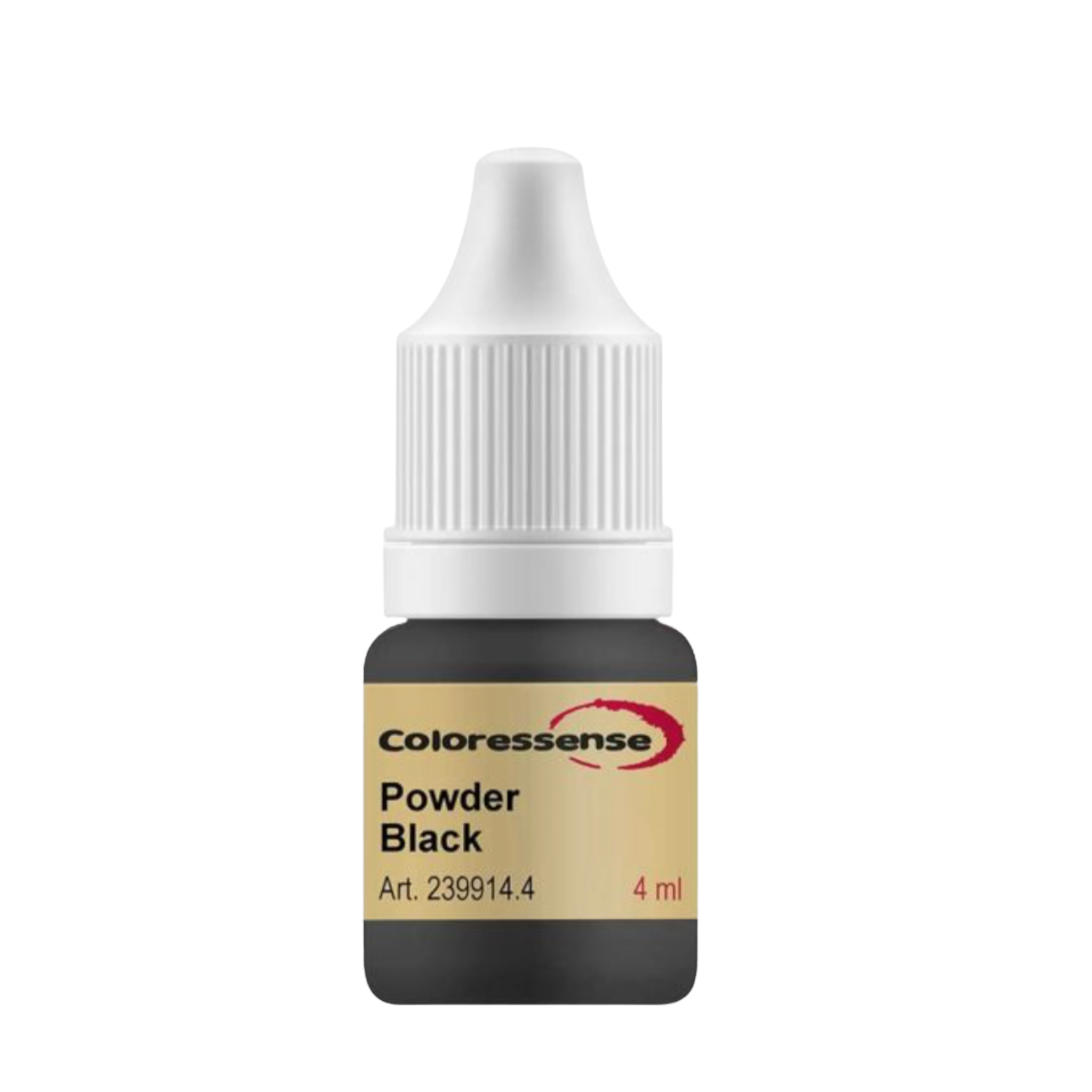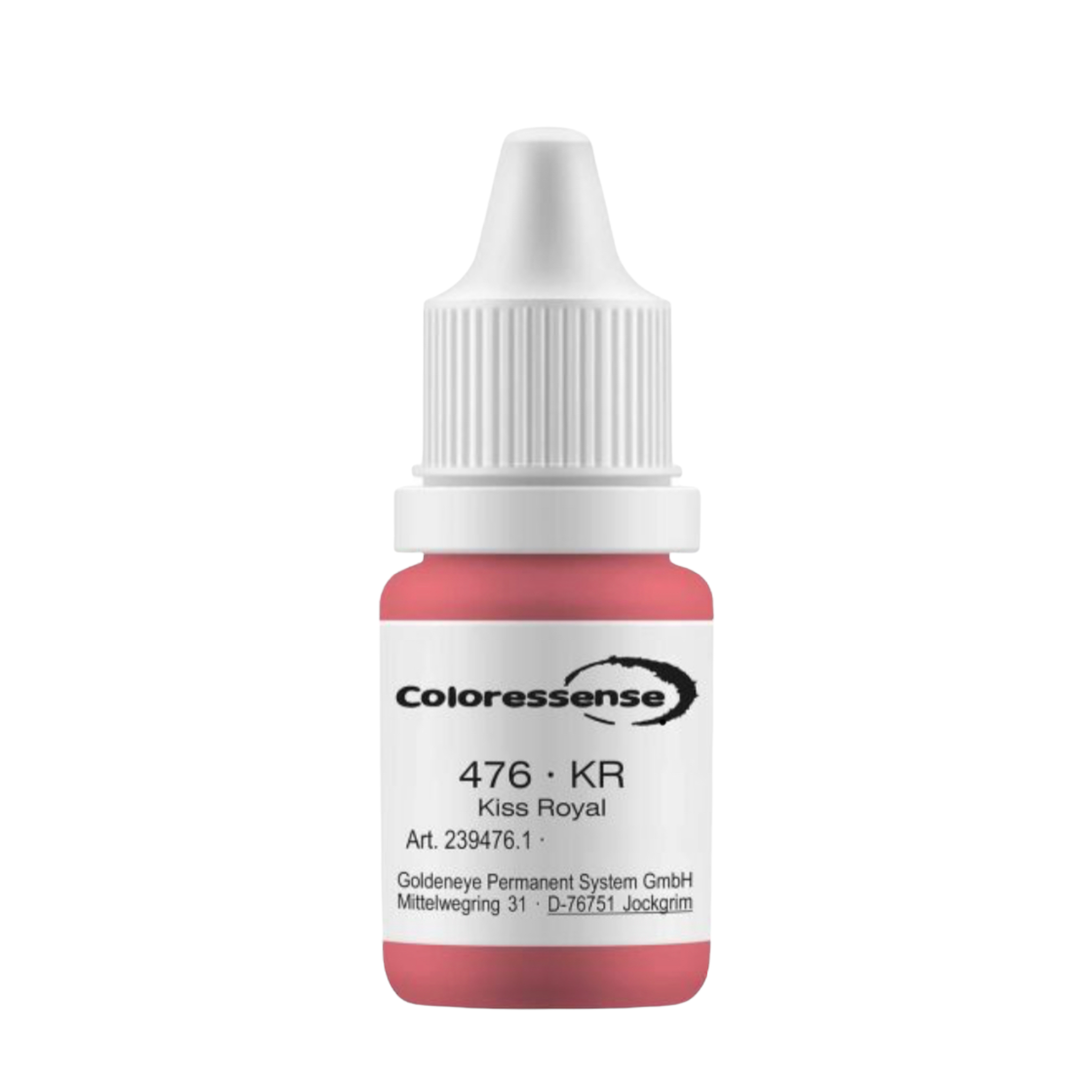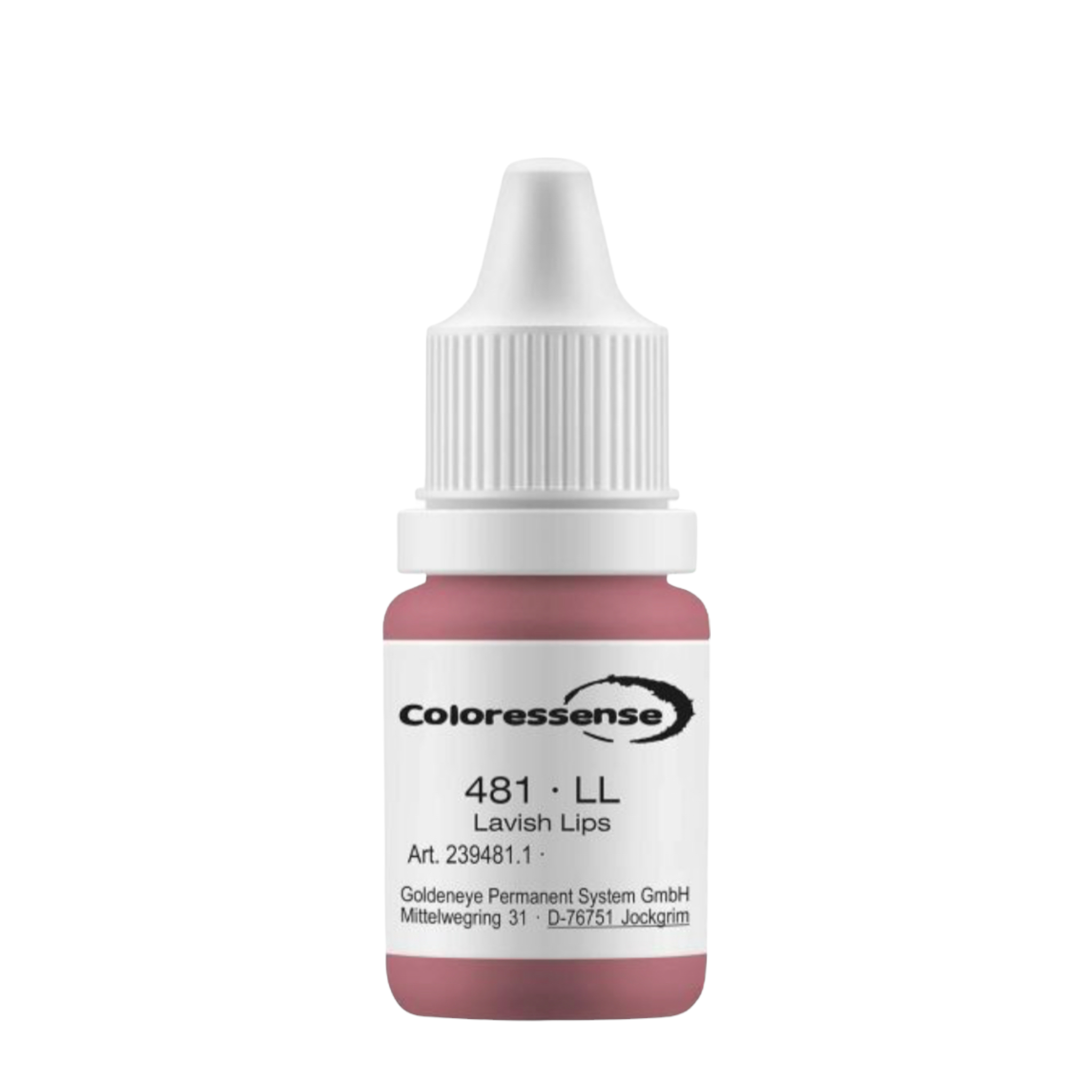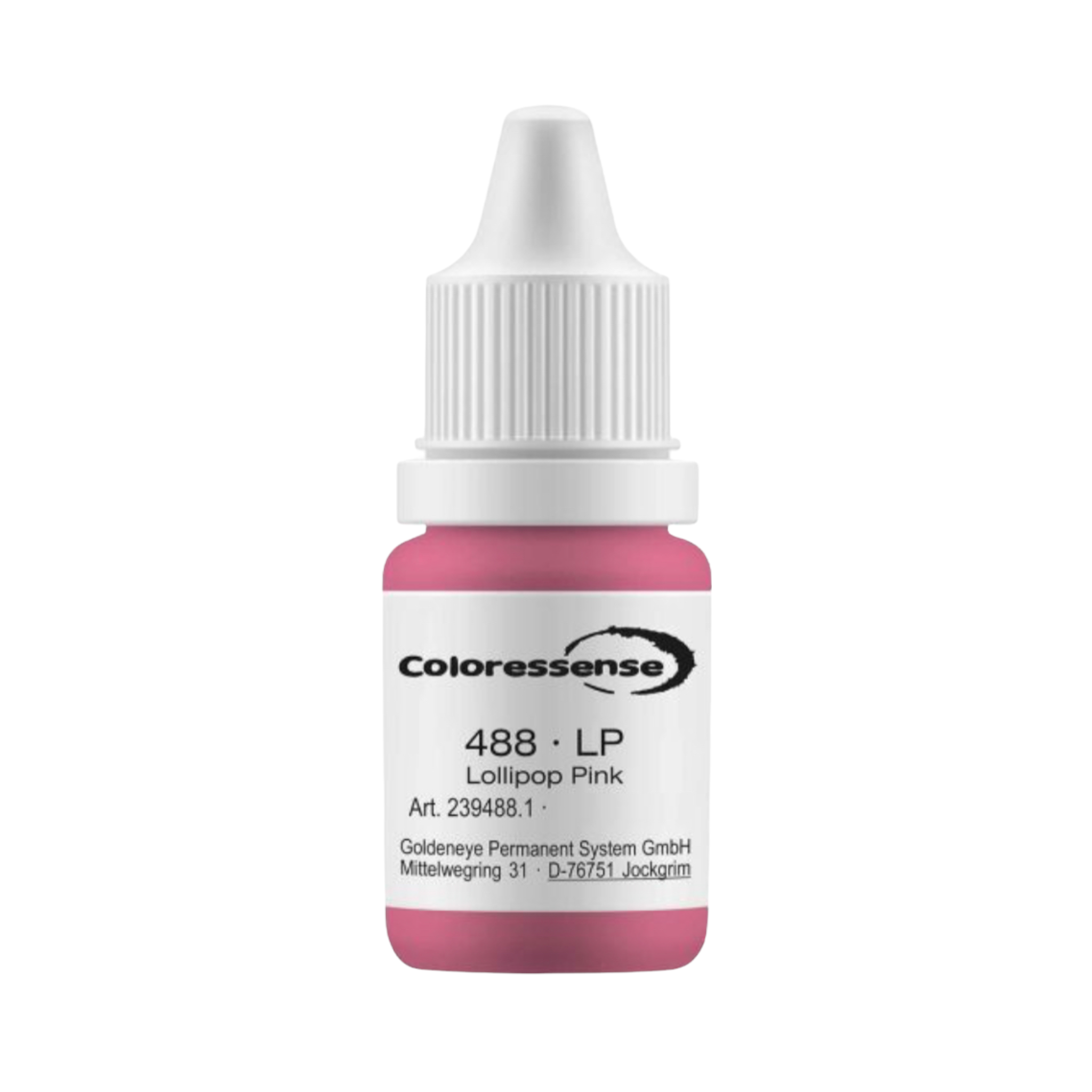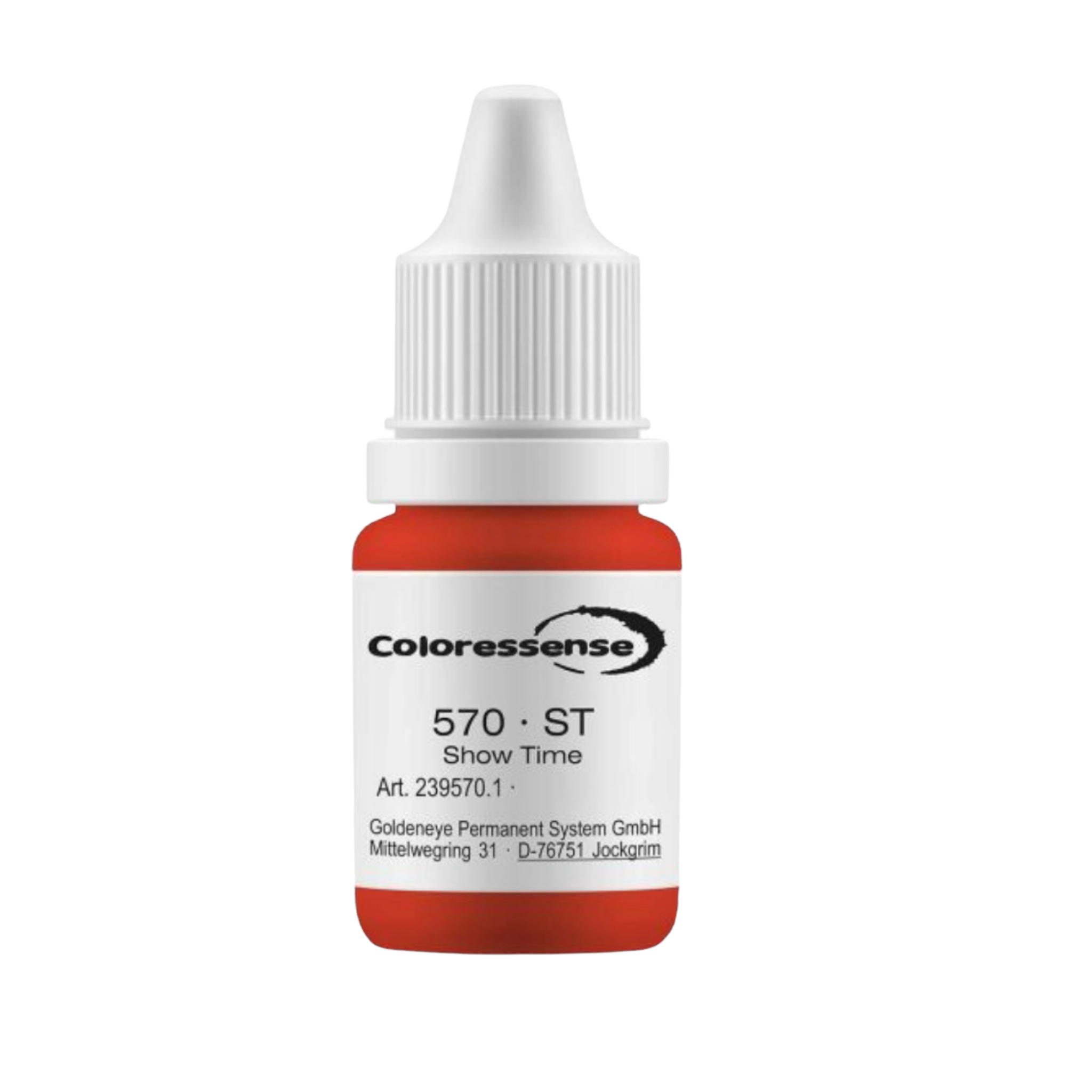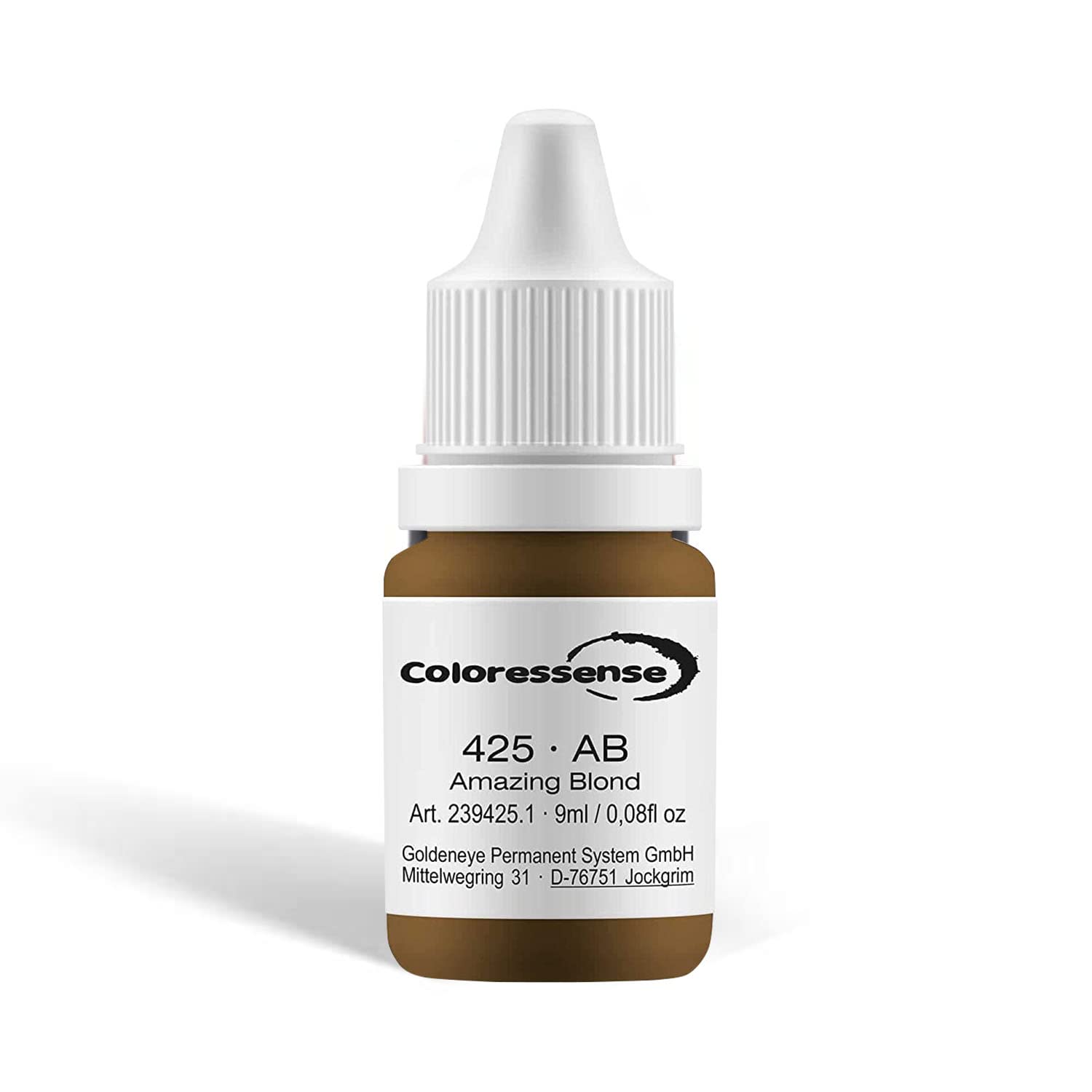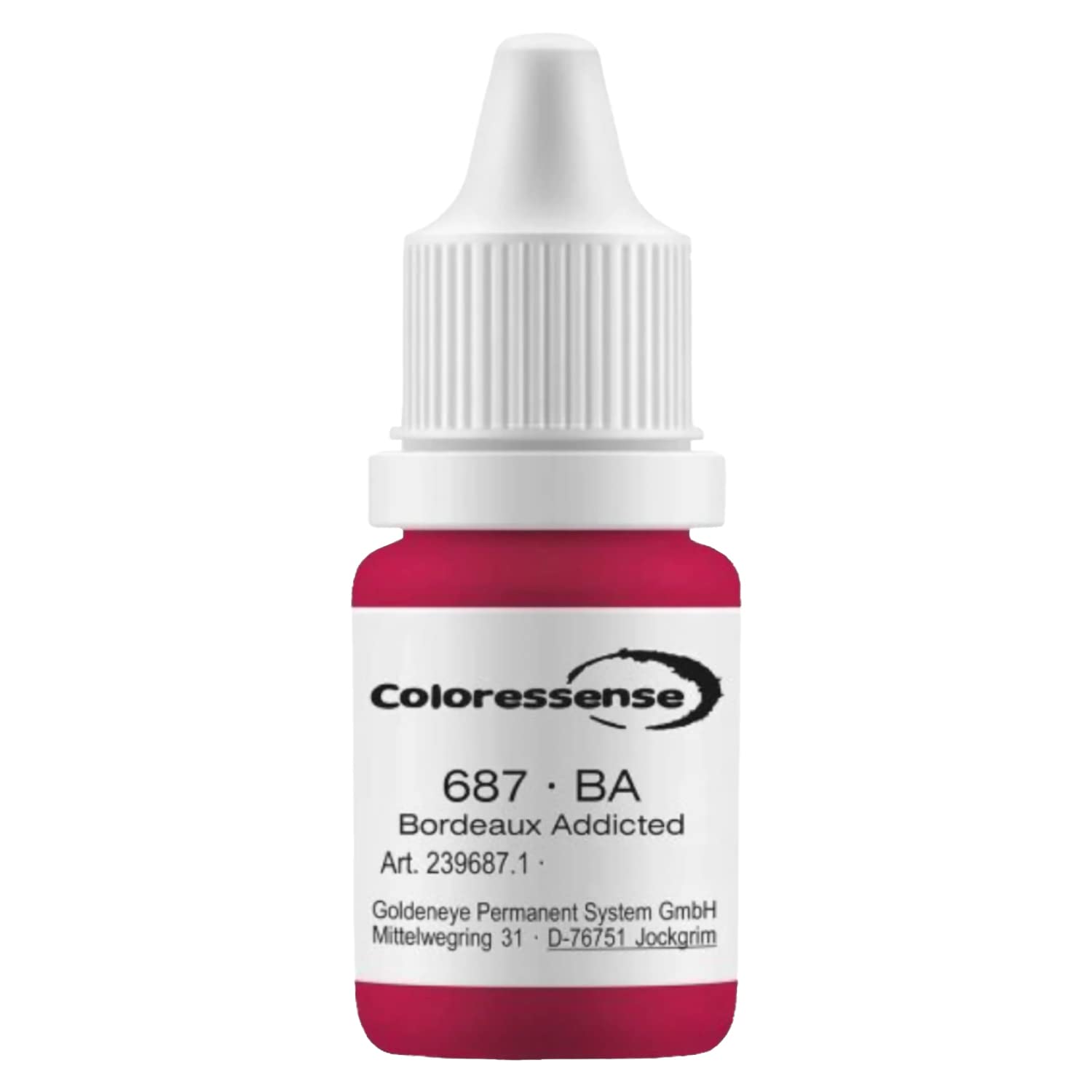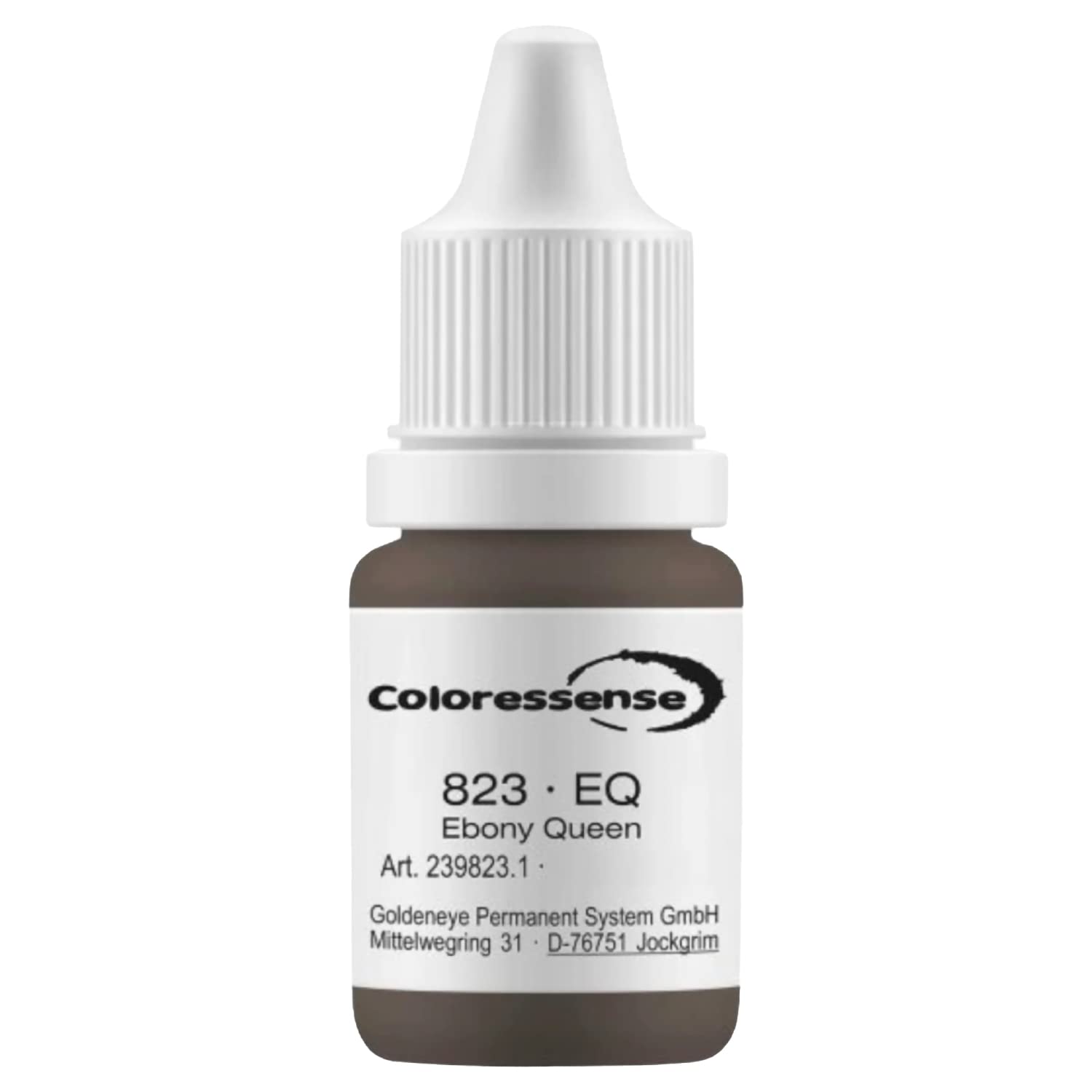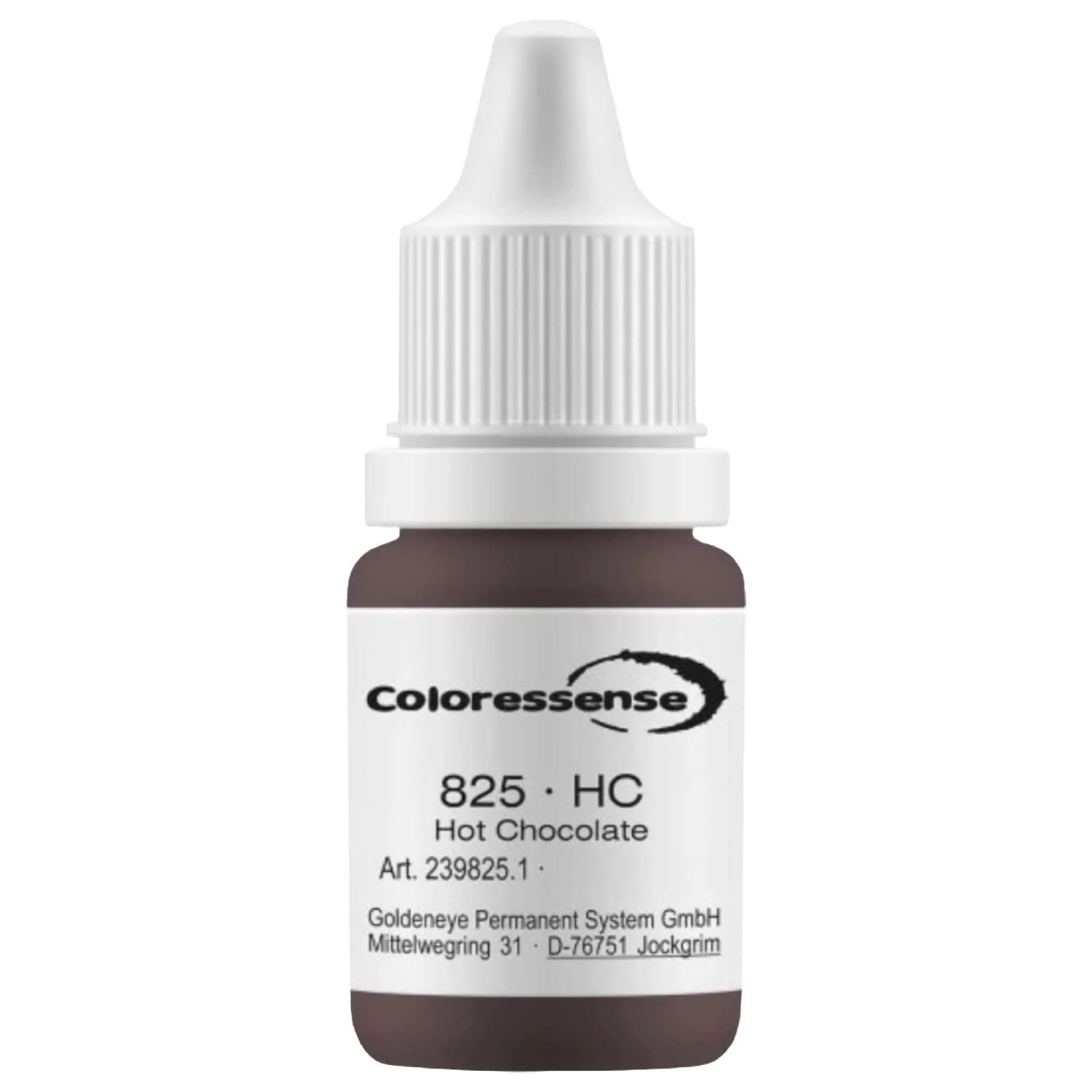 Product Details
Goldeneye Coloressense PMU Pigments
• world class permanent makeup pigments • no heavy metals • no nickel • no PAH • no NDELA • sterile and tested • vegan • no animal experiments • IT based formulation • uniform pigment molecule size • continuous quality management
 Brow Starter Kit:
New!! Set with 5 popular brow colours in 4ml bottles. With this selection of colours you can treat almost any client and skin type.
Amazing Blond: A ready to use mixture for light blonde or medium blonde clients. A soft, neutral blonde tone with a yellow-orange undertone. A blonde tone for hair drawings and shading techniques like Powdery Shading. Amazing Blonde is a bit darker then the common Blonde tones (SB + DT), therefore it can be perfectly used in a pure application.

Dark Redwood: DR is a red-orange based dark brown. Especially for heavy-tanned skin and dark skin colours, as well as for clients that wish to have a light red tone within their eyebrows, e.g., if the hair is colored in Mahogani or Chestnut nuances. Through Powdery Shading, the red becomes more visible than through hair drawings. DR is used as a soft eyeliner and has a very classy appearance.
Ebony Queen: EQ is a cool dark brown tone with a hint of olive. Perfect for clients who want a brown tone without red elements or want to balance out residual red elements in their skin. EQ doesn't assume red or blue elements. The hair must be pigmented very slowly using measured forward and backward motions. If the pigmentation process leaves the hair with a rich and even color a second application almost isn't necessary.
Hot Chocolate: HC is a neutral soft and dark chocolate brown tone. Perfect for clients who on no account want gray eyebrows yet do not want to abstain from a dark black element. HC doesn't turn red.
Warm Brunette: Warm Brunette is an orange-based dark brown. Especially mixed for clients that tend to experience grey development with other colors. Within WB you will find a very high percentage of Terracotta and Orange Pigments. When used purely, it is perfect for hair drawings and shading such as Balayage. But you can also mix it with other brown and blonde tones to achieve more warmth.
Star Kit-Debbie's Collection:
A collection of some of Debbie Clifford's most popular colours in one set! Including the brand new Arabian Red!
CONTENTS:
Arabian Red: "The new Arabian Red is the most beautiful warm red that heals to a gorgeous pink colour. Perfect for clients with cool lip tones. A superb colour and I love using it!"
Arabian Red is an especially vibrant orange-red in its purest form! This eye-catching, elegant colour creates a saturated, fresh colour when applied on light and warm lip colours – teeth seem brighter and full lips are guaranteed. Arabian Red is ideal to neutralise dark violet coloured lips.
Combined with NA (neutral cool) or AA (neutral warm), Arabian Red creates the perfect pastel candy colour. Create a salmon colour by adding TT or LB, add LP for a slightly cooler colour. Add LG or LL to reduce the saturation of the orange red pigment.
Lip Blush: "Lip Blush is a beautiful coral colour, which for blue toned lips turns into the most natural soft pink without being too strong. An absolute favourite of mine!". The perfect colour for indecisiveness! LB is designed for customers, who do not wear make-up often, but wish for youthful freshness. This beautiful tulip wood-colour is especially extravagant and delicate when being applied with the lip blushing (powdery) technique
Hot Chocolate: see above.
Skin Top: Mixed with Skin Top, the Coloressense concentrate produces an oily pigment – suitable for all pigmentations with fast handpiece movement (Powdery) or glossy pigmentation (Stardust Lips). Due to the high percentage of witch hazel extract, Skin Top has a haemostatic and lymphatic calming effect and thus facilitates the treatment process.
Easy Flow: Coloressense concentrate mixed with Easy Flow results in a more hydrophilic pigment, which is suitable for exact hairline drawings and precise contours. The Coloressense concentrate is very fluid without losing its opacity.
Star Kit- Nadezda's Collection
A collection of some of Nadežda Deržnikele's 's most popular Coloressense colours in one set!
CONTENTS:
Ebony Queen: see above.
Love Grit: LG is reminiscent of the colours of Australia's Red Rock, the Grand Canyon or Middle Eastern spice markets. Earthy and sandy tones meet fresh tones of red and muted rust. LG is suitable for all clients with darker natural lips who are aiming for a particularly natural and refined lip result. The name rosewood is also often used to identify this colour.
Creamy Nougat: Creamy Nougat is a light fawn brown with a slight terracotta undertone within the orange-yellow area. CN can be perfectly used just pure and for all skin types, where a soft, warm brown is desired.
Skin Top: see above.
Easy Flow: see above.
New!! Set with 5 popular lip colours in 4ml bottles. This is the ultimate Coloressense starter selection for any lip pigmentations!
CONTENTS:
Bordeaux Addicted: BA is a deeper, darker shade of red. Designed for the "Paloma Picasso" style women. BA is ideal for women who prefer clear red lipsticks, perfect for full drawings and lasts extremely well. Apply pure as a "solitaire", or mix to create further Coloressense tones. BA adds a rich cherry red hue as intensely or subtle as desired. BA is a perfect color for the Powdery technique.
Kiss Royal: French charm meets Italian understatement. "I want to show my lips, but not have them stand out" Bingo! KR meets this description 100%. The colour tone for the lady who wants a discreet but seductive colour. Cool to neutral in the colour direction, a hint of brick red and rosewood. The new KR is fresh and radiant and can even help greyish-bluish natural lips to a new shine.
Lavish Lips: LL is an absolutely natural lip colour for Northern European complexions and is often described as a "pinkish-nude" palette. Skin type 1-3. A rose colour with gentle coverage (often also called rosewood and the best-selling colour for lip-contouring sticks). LL is particularly well-suited to naturally correcting lip shapes as well as subtly lining them with the effect of achieving a no-make-up look.
Lollipop Pink: LP is the best nuance for the colour loving customers who desire a "fresh lips" look. Applied pure, LP appears in a luminous magenta-rosé. Mixing LP in small quantities with further colors creates a minimum change in the rosé tone. Half-half with other colors creates clear pink undertones.
Show Time: ST is not as wild and unrestrained as it appears. The elegant freshness of this color makes lips that are naturally brownish-beige toned, radiant and youthful. Customers that enjoy using/wearing pink or strawberry toned lip gloss will love ST's "Fruity Shine". A fashion statement with increased radiance for truely young and young at heart. The initial colour intensity may lead to first time users to apply it a little too lightly – but please dare to be courageous! The color will not remain at its original intensivity. ST will not be intensive enough for customers who wish to replace a red lipstick.
White Wonderland: WW is the perfect colour for lip lighter, eye line lighter and white kajal. Use to lighten dark tones to grey and blonde tones to skin colour, as well as adding a pastel quality to all lip colours.

Sunny Simpson: SS is a brilliant yellow tone for golden tip effects using 3D eyebrow techniques and is also essential as a blending component.
Glamorous Graphite: GG is a grey ash blonde that initially appears to be very golden, but heals into a grey tone. Perfect for all client with white hair.
Taupe Spectaculaire: TS is a dark grey for eyeliner and eyebrows that maintains a clear, cool colour direction. Perfect for ash blondes and greying clients who desire a powerful result.
Terrific Terracotta: TT is a brown orange terracotta tone for clients who want a visibly earthy contour or matt lip tone.
Copacabana Cacao: CC is a warm medium brown tone that is perfect for clients who are accustomed to brown  brows or brown eyeliner.
Obviously Orange: OO is a brilliant coral orange tone that produces radiant results as a lip colour and balances out naturally blueish lips.
Creamy Nougat:  CN is a light fawn brown with a slight terracotta undertone within the orange-yellow area. CN can be perfectly used just pure and for all skin types, where a soft, warm brown is desired.
Color Essence